By the late 90s, Adam Sandler was already becoming a household name. After making his start on Saturday Night Live, he quickly rose from a supporting actor to a fully-fledged leading man. Not only did he wow audiences with his off-the-hinge wacky demeanor, he also proved to be a solid writer as well.
Sandler wrote Big Daddy alongside Tim Herlihy, and Steve Franks. The story follows Sonny (Adam Sandler), a 30-something layabout who can't quite get his act together. However, when a young boy shows up at his door looking for his father, Sonny steps up to the mark and is faced with the ultimate test. Now over two decades later, Big Daddy is regarded as a classic comedy. So, let's catch up with the star-studded cast of Big Daddy and see where they are now.
Adam Sandler as Sonny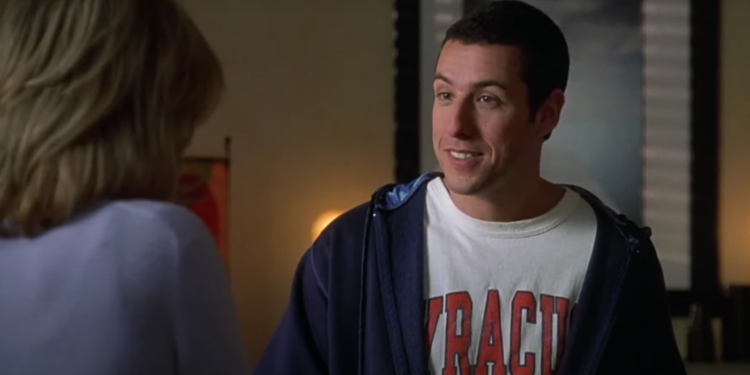 Adam Sandler is one of the biggest names in comedy. After starting out young as a comedian, he quickly set his sights on Hollywood. Throughout the early 90s he made a name for himself with raunchy comedies like Airheads, Billy Madison, and Happy Gilmore. However, Big Daddy was his big blockbuster breakthrough. Although the movie has its wacky parts, it also gave Sandler the chance to tap into a more emotional side to his framework.
His dramatic talent was soon recognised and he was cast in Paul Thomas Anderson's Punch Drunk Love. From here, Sandler has delved into other dramatic roles, testing himself every few years with heavier material. In 2007, he starred in the heart-wrenching drama, Reign Over Me, and in 2019 he delivered a tour-de-force rendition in Uncut Gems. However, Sandler still stays true to his comedic roots, delivering wacky comedies year by year. He is set to re-team with The Safdie Brothers in 2024 for their much-anticipated follow-up to Uncut Gems.
Dylan and Cole Sprouse as Julian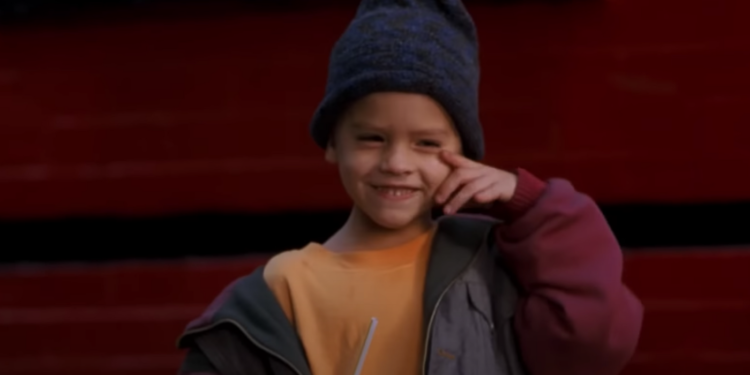 Dylan and Cole Sprouse are identical twin brothers who made their start in the entertainment industry at an early age. They began their careers sharing roles as the same character, appearing in films and shows such as Grace Under Fire, and The Suite Life of Zack and Cody. In Big Daddy, the brothers played the character Julian, which was their first major role together. They also played Ross's son, Ben, in the hit television sitcom Friends. Today, they are both still acting and have gone off on their own separate paths. Dylan has appeared in films such as Dismissed, and Banana Split, while Cole has had roles in shows like Riverdale. Despite pursuing different careers, the Sprouse twins remain close and supportive of each other.
Joey Lauren Adams as Layla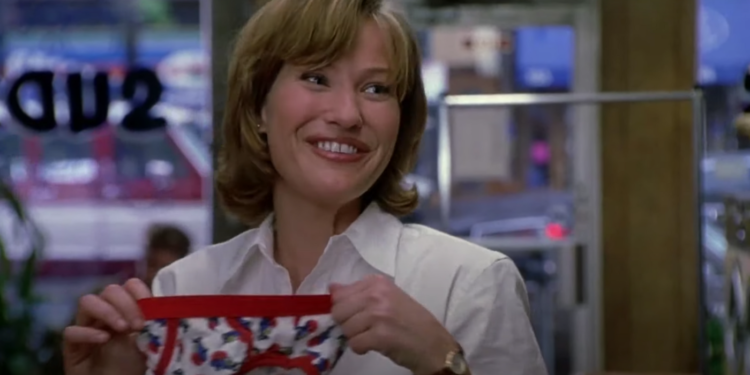 Joey Lauren Adams joined the Big Daddy cast as Layla. The American actress is known for her roles in both film and television. Her breakthrough role came in 1997's Chasing Amy, where she played the character of Alyssa Jones. Two years later, Adams achieved even greater success with her portrayal of Layla Maloney in Big Daddy. This role helped cement Adams' status as a talented comedic actress and earned her praise from both critics and audiences alike. Since then, Adams has gone on to appear in various films and TV shows and has also lent her voice to several animated projects. She has guest-starred on television series such as Veronica Mars, and Party of Five. Furthermore, she has worked on films such as Bio-Dome, and The Break-Up.
Leslie Mann as Corinne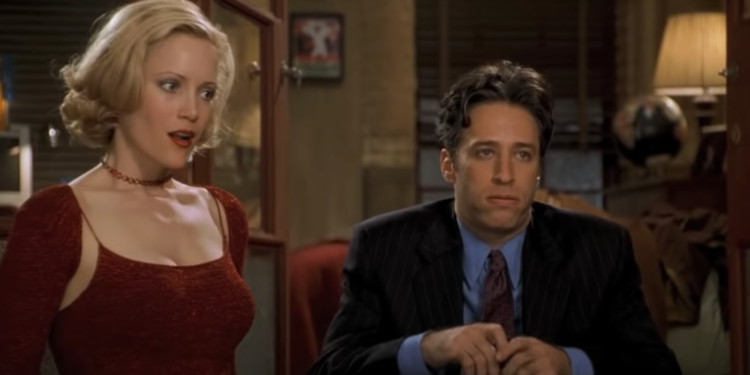 Leslie Mann is a talented actress known for her roles in classic comedies like Big Daddy, and The Cable Guy. In Big Daddy, Mann plays Corinne, the fiance to Sonny's best friend, Kevin. Her role as the annoying girlfriend blends perfectly with Sandler's outspoken and brash attitude. Mann frequently collaborates with her husband, writer and director, Judd Apatow, having appeared in his classic comedy films The 40-Year-Old Virgin, Knocked Up, and This is 40. Her performances in these films have showcased her ability to deliver humorous and relatable performances, making her a top talent in Hollywood. Mann's versatility both as a dramatic and comedic actress ensures she remains a prominent figure in cinema.
Jon Stewart as Kevin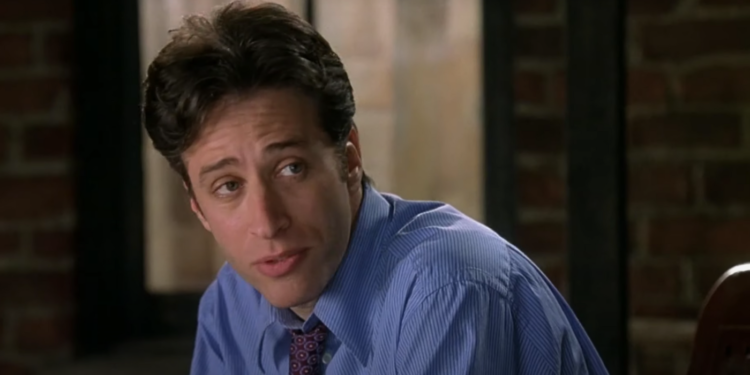 Jon Stewart was born on November 28, 1962, in New York City. He is a renowned comedian, actor, writer, and political commentator. In his early days, Stewart attended Lawrence High School, where he was an active member of the school's theatre program. Later, he went on to study psychology at The College of William and Mary, where he also joined the college's drama club.
Stewart started his career in comedy and acting, but it wasn't until the late 1990s when he landed a gig as the host of The Daily Show on Comedy Central that he gained widespread recognition. With his unique ability to make complex political issues accessible, Jon Stewart became an instant success and garnered a large following. Today, he is one of the most influential figures in American media, known for his sharp wit, political acumen, and contributions to the comedic world. Although his appearances in film are few and far between, joining the cast of Big Daddy is a stand-out moment of his filmography.
Rob Schneider as Delivery Guy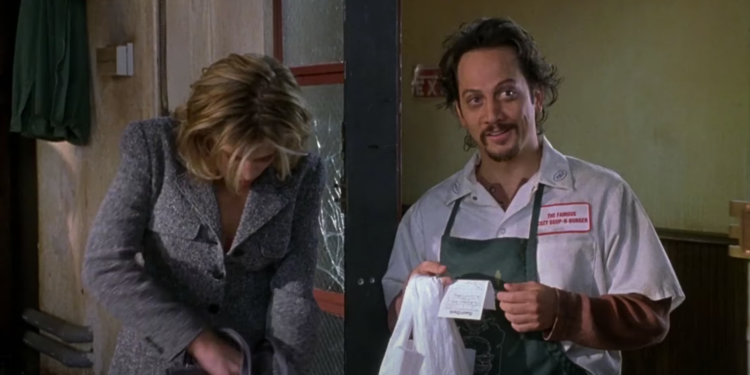 Rob Schneider is a well-known American actor, comedian, and writer who is a long-time friend of Adam Sandler. The two of them have collaborated on many films, including Grown Ups, The Waterboy, and Little Nicky. Perhaps Schneider's most memorable role in an Adam Sandler film is his small but hilarious role in Big Daddy. Schneider played the character of Nazo, the delivery guy, who spends his days wrestling and joking with Sonny. Beyond his work with Sandler, Schneider went on to create his own TV show, Real Rob. The show follows the day-to-day life of Schneider as he navigates his career and family life. In 2024, Schneider is set to venture into drama in Rick Bieber's Dead Wrong. In Big Daddy, Schneider was was cast as the delivery guy.
Steve Buscemi as Homeless Guy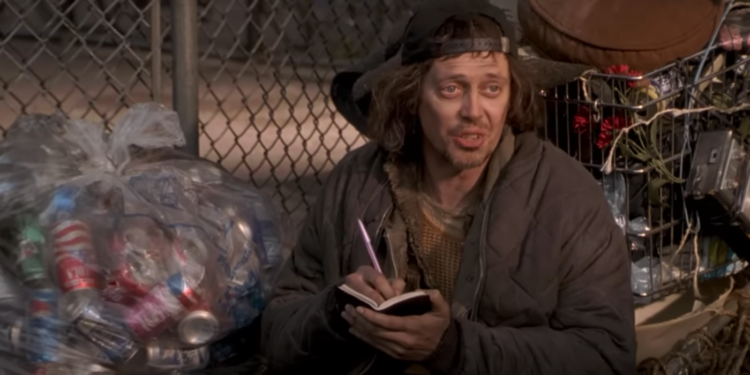 Steve Buscemi is undoubtedly one of the most eclectic actors in Hollywood, known for his ability to tackle roles across all genres with ease. He first rose to prominence after appearing in iconic films such as Reservoir Dogs, and Fargo, showcasing his incredible acting skills. However, Buscemi never shies away from a solid comedy film, as he has proven time and time again through his collaborations with Adam Sandler. The two first worked together on the film Airheads, and since then, Buscemi has made several hilarious cameo appearances in other Sandler projects. Despite his success and numerous accolades in the entertainment industry, Buscemi remains a humble and versatile actor who is continuously pushing himself to take on new and diverse roles. Buscemi was cast in Big Daddy as a homeless man.