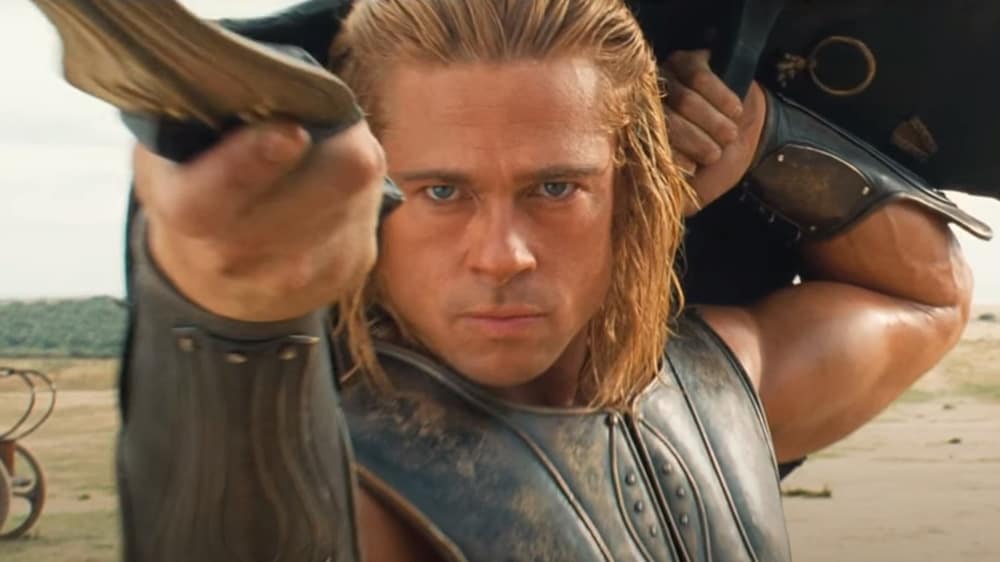 Swordplay in the movies is often flashy and not exactly realistic, but it's still impressive. Those movies that do get things right aren't quite as flashy, but they're every bit as impressive for the fact that they get down to basics and they don't waste a lot of time on the drama that can come from one death or another that results in said fights. There is more to a swordfight than the clanging of swords and the final, bloody end of course, since from the moment before a blade is drawn to the final breath that's taken by the loser of the bout, a sword fight is something that can be beautiful and enigmatic, but it usually ends the same as any other fight, one individual stands as the victor, and one will be the vanquished. Whether the latter will be breathing at the end is a matter of what kind of stakes the opponents were fighting for in the first place.
Here are 10 of the best swordsmen, and women, in the movies.
10. Ujio – The Last Samurai
There are plenty of great swordsmen in this movie and while Katsumoto or Nathan Algren might have been easy choices to make, Ujio was the one I went with for a couple of reasons. One is that he's one of the absolute best swordsmen in the movie and proves it more than once. The other is that he's absolutely brutal and doesn't stop even when he's shot during the final battle. His final death is disappointing, but not surprising.
9. Conan – Conan the Barbarian
Conan has had a reputation for being big and strong for a long time now, but people sometimes forget that he's an expert fighter as well since he had to learn simply to survive and then became skilled as the years went by. In terms of power and skill, he's still more of a powerhouse when compared to some. But underestimating such a fighter based on their size is never a smart move.
8. Shu Lien – Crouching Tiger, Hidden Dragon
The only thing that might keep Shu Lien from being as effective as many of her male counterparts would be the fact that she's not a big individual and doesn't have a lot of force behind her strikes. But beyond that, her skill is great enough that she can contend with just about anyone for a fair length of time, and in fact, she would have bested Jen easily if not for the Green Destiny blade. It sounds petulant in a way, but it's very true.
7. Obi-Wan Kenobi – Star Wars: Revenge of the Sith
It might have been difficult, but it would have been great to see how Yoda would have fared against Anakin, as many people feel that Anakin might have won. But in a fight between mentor and former student, the one thing that Obi-Wan had going for him was that he knew how to maintain his focus and keep his mind on the matter at hand. That's why he turned out to be one of the greatest swordsmen ever in the history of Star Wars.
6. Maximus – Gladiator
To be fair, one kind of expects a general to be able to fight and possess a tactical mind since otherwise, it's easy to think that they're not worth the position they've achieved. Maximus deserved his rank and then some since whether it was leading men into battle or fighting one on one, or one on several, he was an insanely skilled swordsman that took things as they were and turned them into situations he could use to his advantage.
5. Red Sonja – Red Sonja
While the movie didn't exactly show the type of choreography that would have made her far more impressive, Red Sonja is still considered to be an immensely talented fighter and someone that most people should hope to never cross blades with. Due to her skill with the blade, she's considered one of the deadliest warriors in pop culture, and it would be great to see that proven eventually.
4. Achilles – Troy
Achilles makes everything look smooth, flawless, and inherently deadly in a manner that's almost unnerving as it feels like he's toying with Hector in this fight. But as he tells the king, later on, Hector was apparently the best fighter he'd ever gone against. Coming from someone that can kill so many so swiftly, that's a hefty compliment.
3. Blade – Blade
Blade has had to go up some seriously tough individuals in his time and his sword skills have been tested more than once. The first movie saw him fighting Deacon Frost, which didn't feel like an adequate challenge. But going up against someone that was stronger and even quicker in Drake should have been a pleasure to watch. It wasn't horrible, but it could have been better.
2. Deadpool – Deadpool
The same thing that makes Deadpool a great swordsman is what also makes him one of the most dangerous since his unpredictable nature is why he rates so high on the list. His ability to heal and regenerate is a big reason why it's so hard to kill him, but the fact that predicting what he's going to do is nearly impossible is why he becomes one of the deadliest swordsmen and one of the most impressive.
1. The Samurai – Yojimbo
This is one of the movies that helped to inspire a great number of movies that would come after since this character knew how to wade into battle and start cutting people down without hesitation and without any unneeded explanation of what was going to happen. It was time to slice and dice when he showed up for a fight, and that was all anyone needed to know.
There are plenty of great fighters in the movies, but these are among the best that have ever been produced.