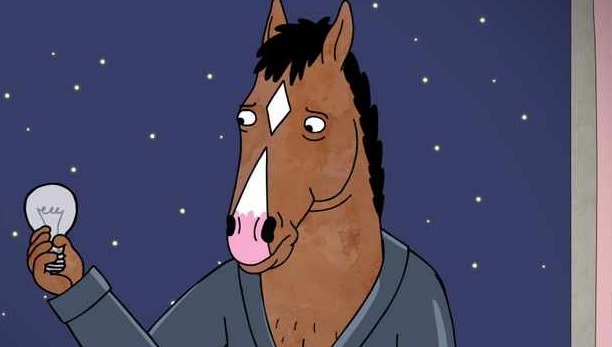 The cartoons we used to watch as kids played a big role in our childhood. This might be the reason why most of us have a soft spot for animated sitcoms as we get older. There's just something satisfying about unwinding with a hilarious show before going to bed after a long and stressful day at work. We've seen loads of animated sitcoms come and go through the years, and there are a couple that have certainly made a mark. Here are the 20 best animated sitcoms for belly laughs, in no particular order:
20. The Simpsons
The longest-running animated television series in U.S. history first premiered in the late 80's, and satirically represents contemporary American culture. The show is set in the fictional town of Springfield, and revolves around the everyday adventures of the Simpson family. Apart from the hilarious punchlines, the show remains to be so well-loved because of its multi-layered and charming storyline, paired with the most relatable of characters.
19. Family Guy
The sitcom is based on the everyday life of the dysfunctional Griffin family. The episodes are nothing but a fun riot, as they traverse the crazy adventures of each family member. The humor is well-balanced in a sense that it's a good combination of smart and crass humor. It may not be everyone's cup of tea, but the fact that the show is still running since it first premiered in the late 90's is a testament of its success.
18. BoJack Horseman
The dark satirical comedy revolved around the life of BoJack, a washed-up sitcom star of the late 80's to early 90's. He struggles with his fall from fame, which leads to depression and addiction. It's a colorful sitcom filled with moments of goofy humor that is well-balanced out by its real-life lessons and realizations. It's a unique breath of fresh and a painful dose of humanity, at the same time. Something that is not often felt when watching animated sitcoms.
17. South Park
The sitcom has been airing since the late 90's, and there's no stopping it anytime soon. The storyline focuses on the misadventures of four foul-mouthed friends who live in the dysfunctional fictional town of South Park. The show is wildly entertaining, as it is also able to combine music with drop dead funny sarcastic humor.
16. The Life & Times of Tim
Viewers who suffer from social anxiety may be able to relate to this sitcom, which followed the life of Tim, a regular guy in his mid-20's, who just seemed to find himself caught up in the most awkward of situations. It was a fresh take on adulthood, and a funny portrayal of how to cope with the everyday woes that come with it.
15. Rick and Morty
The hit sitcom followed the adventures of a genius mad scientist, Rick Sanchez, and his anxious grandson, Morty Smith. The episodes covered how the two went on epic real-world and intergalactic escapades together. Rick and Morty's personalities couldn't be more different, and their chemistry made the show even more appealing. The episodes contained out of this world (pun intended!) storylines that were filled with creativity and humor that transcended galaxies.
14. Archer
This humorous animation combines work and play in the wackiest way. The episodes follow the dysfunctional exploits of secret agent, Sterling Archer, and seven of his colleagues, who are able to find fun in sabotaging each other's secret missions. It's an overall unique storyline, which the show's creator, Adam Reed, pitched as "James Bondmeets Arrested Development".
13. Bob's Burgers
Food lovers with a knack for good humor will certainly enjoy this sitcom. The story revolves around Bob Belcher, a third-generation restauranteur who runs a hamburger restaurant, and the rest of his family. It differs from other animated family sitcoms in the sense that the Belchers are not completely dysfunctional. The characters are grounded and more relatable. Pair this with the show's free-spirited humor, and you've certainly got a winner.
12. American Dad
Who says matters of national importance can't be portrayed in a humorous manner? The sitcom follows a conservative C.I.A. agent, Stan Smith, and his silly family. Stan is constantly on the look-out for potential terrorist attacks, while being a reliable family man for his wife and kids. The show shares some similarities with Family Guy, in the sense that it is a hilariously entertaining family sitcom with a good mix of interesting characters.
11. Futurama
Shows that have an element of time travel can often evoke a sense of wonder. The same applied to this sitcom that followed the adventures of Fry, a lazy pizza delivery boy, who got cryogenically preserved, and wakes up 1,000 years in the future. It's a clever sitcom that was able to combine science-fiction with wry humor.
10. Beavis and Butt-Head
The raunchy sitcom follows Beavis and Butt-head, two socially awkward teenage slackers who are big fans of rock and heavy metal music. Their silly escapades usually consist of foolish ideas that stem from boredom. This includes their commentaries on random music videos and reality television shows. The sitcom's shallow humor appeals to the young, and young at heart.
9. King of the Hill
Stories about small town living are usually heartwarming and family-oriented. The sitcom was set in the fictional town of Arlen, Texas, and followed the day-to-day average family life of propane salesman, Hank Hill. The episodes tackled various themes, including familial bonds, friendship, community, and loyalty. It was a simple and unpretentious show that was able to be consistently funny.
8. Disenchantment
Fans of the fantasy genre will get a hoot from this sitcom, which is set in the crumbling medieval kingdom of Dreamland. It follows Princess Bean, her feisty elf, Elfo, and her destructive personal demon, Luci, as they go through all sorts of wild adventures, which include encounters with ogres, imps, trolls, and all other sorts of fantasy creatures. The sitcom features a flawed lead character who tries to make the most out of her life in the most amusing of ways.
7. Daria
Rooting for the underdog has its perks. The sitcom follows Daria, an introvert who tries to go through High School unnoticed. Her sarcastic and deadpan humor is witty, and grows on you in time. It's a classic sitcom that is humorous, and promotes individuality at the same time.
6. Dilbert
The sitcom adaptation of the famed comic strip made waves when it first aired in the late 90's. It even managed to win a Primetime Emmy before its cancellation. The episodes followed the life of Dilbert, a white-collar worker, who possessed intelligence that was beyond his job description. He kept finding inconsistencies in his workplace, which led him to be stuck in comedic situations that are highly relatable to office workers.
5. F Is for Family
The 70's were so much more than bell-bottoms and disco dancing. It was a revolutionary time that brought in cultural change and technological innovations. The sitcom was set smack in this era, as it followed the Murphy family's day-to-day life. It's compelling and nostalgic watch that was a steady mix of light-hearted and raunchy.
4. Dr. Katz, Professional Therapist
Shows that give light to mental health issues are always much-appreciated. This sitcom is able to do this, and remain hilariously entertaining at the same time. The storyline follows Dr. Katz, a laid-back psychologist, who tries his best to balance his professional and personal lives. The show's gentle humor felt like a warm hug you loved coming home to after a tiring day.
3. The Venture Bros.
The action-adventure sitcom was different levels of entertaining. It was able to incorporate family drama with comedy, as it revolved around the misadventures of mad scientist, Dr. Rusty Venture, and his twin sons, Hank and Dean. The show featured well-rounded characters, and a solid storyline that was also able to reflect the harsh realities of life.
2. Big Mouth
Going through puberty is no walk in the park. This sitcom covers those awkward years, and so much more. It's coming-of-age storyline explores the friendship of a group of 7th graders, which also include the budding romance of Nick and Jessi. Its storyline is clever and filled with hilarious punchlines. It also promotes self-affirmation, as it teaches you how to embrace the changes that come into your life.
1. Home Movies
The acclaimed sitcom was able to gain the approval of critics, as well as a cult following during its run. It followed the life of Brendon Small, an eight-year-old aspiring filmmaker who makes homemade movies using his family's video camera. The overall feel of the show was candid and fun, as the characters were able to make viewers feel at home all throughout the episodes.
Tell us what's wrong with this post? How could we improve it? :)
Let us improve this post!