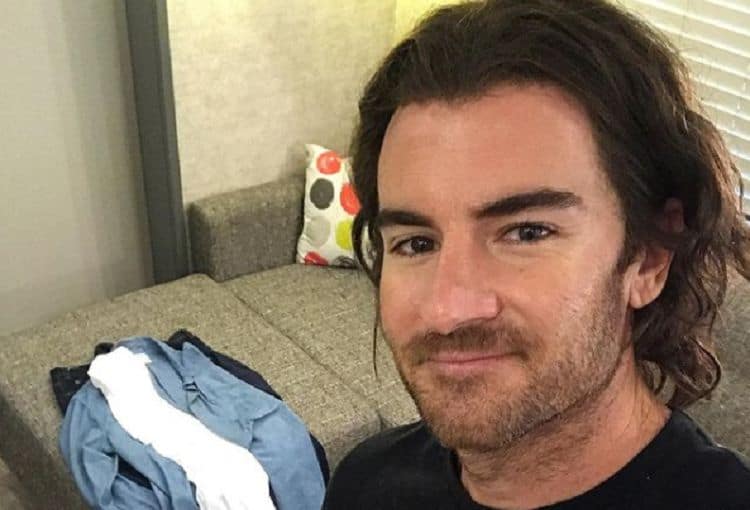 Ben Lawson is making headlines now that he's on our Netflix accounts alongside actresses like Sarah Chalke and Katherine Heigl. The "Firefly Lane," star is someone you may already recognize, but this is just the type of role that makes a name a household name. While Lawson has already won over most of his fans in his previous roles, he's about to find himself in a brand-new realm of famous. With that in mind, let's get to know him a bit better.
1. He's in His 40s
He doesn't look it, but he is. He was born on February 6, 1980 – which means he's actually going to turn 41 before publication. He's a man who looks good for his age, and he got to grow up in the best time. The 80s were a dream for kids. Every kid should be so lucky as to grow up in that time.
2. He's Australian
Born and raised, he's an Australian through and through. He's from Queensland. He was raised there in a place called Brisbane, which needs no introduction. We might not know much about all the small towns all over the world, but Brisbane is not a small town and it's pretty famous.
3. He's a Grad
He's not just handsome; he's smart, too. He went to St. Joseph's College, Gregory Terrace. He then went to the National Institute of Dramatic Art, which is often referred to as the NIDA. He graduated from the latter, and he's obviously very passionate about the arts.
4. He's Got a Big Family
Well, he doesn't specifically have a big family, but he does come from one. His mom and dad have five kids. we should also point out that they have five sons. Yes, that's right; he is one of five boys. He's actually the third, which makes him the middle child in every manner of speaking. We can only say to his parents that are are in awe of that.
5. He's a Soap Star
Like so many of the people who come from Australia – or so it seems – he rose to significant fame at home starring on a hit soap. He was part of the "Neighbours," cast, as well as so many of the other Australian actors and actresses who come to the states to take on ever bigger roles.
6. He's a Giver
He's a very thoughtful man. When the brushfires that took so much of a toll and caused so much devastation to his home country occurred, he had to do something. He ended up writing a book of poetry, and he donated all of the proceeds to the Koala Hospital. He did what he could, and what he could was amazing.
7. He's Been in Many Famous Shows
You know you recognize him, and that's because he's been in so many amazing shows. He was part of the cast of shows such as Designated Survivor, Don't Trust the B in Apartment 23, 13 Reasons Why, and more. He always leaves fans with a good impression.
8. He's Got a Famous Brother
We did mention he's got four brothers, but did you know one of them is also an actor? His brother is Josh Lawson, also an actor. In fact, the two starred together in a 2019 film called "Bombshell," and his brother played his brother in the movie. Perhaps the most difficult role of his life? No?
9. He's Very Private
When it pertains to his personal life, he's a man who has a lot going on. But, he's also not sharing that with us. While he loves to spend time sharing his life with his fans, he's also aware that there are some things that are only meant to have at home and to have within your own life. He is good at mastering the art of when to share and when to keep things private, even though that might just disappoint so many of his fans more than it makes them happy.
10. He's Worked With Big Names
In addition to the actors and actresses he's worked with on the shows we've already named, he also worked with two of the biggest stars in the movies. He's worked alongside both Ashton Kutcher and Natalie Portman when he starred in "No Strings Attached," which ended up being a very good time for him. It wasn't a huge role, but it's certainly a big one when you consider just how cool it must be to have a role in a movie like that one with such big names.