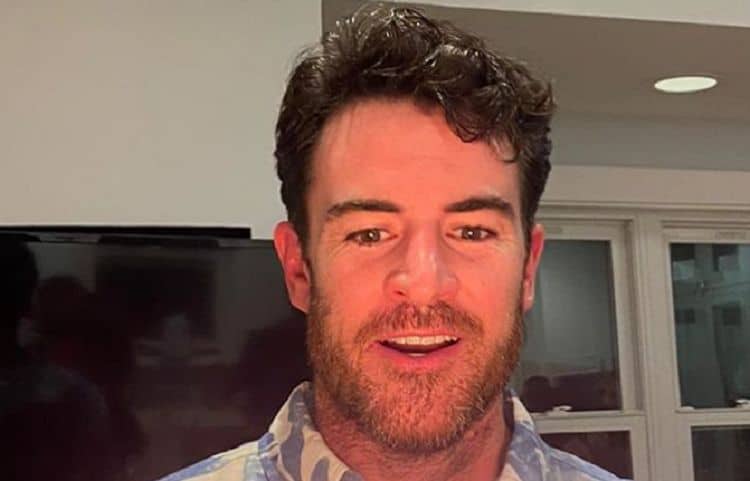 Jesse from Panda Gossips has a point when stating that Australian actors are coming to the US in a big way since it's been that there are a lot of them thus far, and Josh Lawson is just one of the many that are likely going to keep shaping the landscape around Hollywood. The popular and talented actor has been blazing the same trail as a lot of his fellow Australians as he's expanded his career in the US, gaining more and more notice by sticking himself in the midst of several projects that have allowed audiences to see who he is and what he can do. Among the many talented individuals that are calling Hollywood home, in a way, he's managed to gain the kind of notice that usually takes a person quite a while or happens overnight by accident. Thankfully he's taking advantage of his good fortune and is managing his career in a way that might see him stick around for a while to come.
Here are just a few things about Josh that might help you get to know him a little better.
10. He's been cast as Kano in the upcoming Mortal Kombat movie.
Tom Chang of Bleeding Cool is just one of the many that has reported on Josh's appointment to the role of Kano, the leader of the Black Dragon clan from the popular game Mortal Kombat, and if you know anything about the game then you already know that Sonya Blade is going to represented as well since this is one of the most heated pairings in the entire game.
9. Josh is in his late 30s.
Thankfully he's been pretty busy for a good part of his life making his career and working on upping it every chance he gets. His trip to America wasn't just to establish himself, but also to build upon what he's already got and expand his life experience.
8. He is an award-winning actor.
Josh has managed to catch the eyes of those that need to be impressed when it comes to being recognized as a talent that deserves extra praise and an incentive to keep climbing the proverbial mountain. He's been nominated for awards several times but has also won a few.
7. Josh has a decent following on social media.
It's easy to not pay as much attention to social media since whether one has millions of followers or in the tens of thousands like Josh it doesn't really matter. What matters is whether or not those followers are going to support the person they're following through thick and thin. Otherwise social media and the numbers that are represented are about who wants to cling to something simply because it's trendy.
6. He's definitely a dog person.
This is pretty evident by looking at his Instagram photos since you don't see him with a single cat. It could be that he's into cats and dogs equally, but a lot of times if you see a person primarily with dogs it tends to mean that they're a little more comfortable with their canine friends.
5. Josh is very much into his family.
Looking at his photos you can see that he's definitely into spending family time and doesn't shy away from it. It's a good trait for a person to have when it comes to cherishing your family and spending the kind of time with them that can't be retrieved when it's too late. In this manner a balanced person is one that tends to get along with their family and doesn't care who knows it.
4. He's got a lively sense of humor.
It does seem as though Josh really enjoys his life and is willing to be kind of silly from time to time in order to show people as much. This is a big part of what can keep a person young at heart even as age begins to take hold at some point. It's a lot more fun to stay silly and kind of childish when you realize you don't have to adult all the time.
3. His net worth is around $19 million.
He's amassed a pretty impressive fortune during his career and it would seem that he's been earning his piece the entire time since he's been tearing it up when it comes to his acting roles.
2. He does have the belief that sexual harassment claims help to make the industry a better place.
Just so people don't get bent out of shape and think that he's trying to state that harassment is a good thing, his idea is that this makes the industry stand up and take note of the issues that it faces and as a result the standards are beginning to tighten up a bit.
1. Josh gives high praise to Paul Hogan.
He does state that Hogan allowed a lot of Australians to finally start making their way over to the US by paving the way in a manner of speaking.
Watching him as Kano could be pretty interesting.