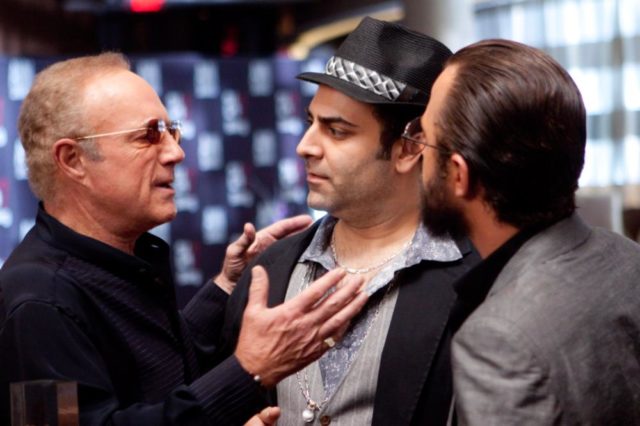 There are thousands of talented actors who never get their big break in Hollywood. Often, no matter how hard an actor works, success can depend on being in the right place at the right time. One very skilled actor who was lucky enough to perform in front of the right person at the right time is Jason Antoon.
Antoon is known for his roles in major productions like Minority Report. He can also be seen starring in the highly popular series Claws. However, many people do not know a great deal about this talented actor. For those wondering who Antoon is as a person, here are five of the most interesting facts about the actor.
5. He is married to another actor
Hollywood is nearly as famous for celebrity divorces as it is for shows and movies. However, not every acting couple succumbs to the pressures of the entertainment industry. Antoon and his wife, Seana Kofoed, are the perfect example of how two actors can thrive together in the industry. They have been married since 2010 and have a child together. Kofoed is a talented actress who has taken her talents to both the stage and the screen.
4. He is well educated
While much of Antoon's success can be attributed to his talent and work ethic, he also honed his skills through higher education. In addition, he should be commended for making an informed choice about where to study. In 1990, Antoon decided to study at one of the country's most prestigious acting schools: Carnegie Mellon University. Here, he earned a degree in drama which has undoubtedly been a valuable asset to his career.
3. He has performed in a variety of media
Although fans of Claws and Minority Report may believe Antoon to be a film and television actor, he has actually used his talents in a variety of media. In addition to movies and shows, he has also performed in Web series and done voice acting. As well, his work on stage has earned him even more acclaim than his work on screen.
2. He is a distinguished theater actor
Antoon may be famous today for his work on movies and shows, but some of his best work has been in theater. Most notably, he was widely praised for his work in the musical Contact. For this role, he was nominated for a Drama Desk Award for Outstanding Supporting Actor in a Musical. The production as a whole won several Tony Awards, including Best Musical.
1. His work on stage helped him break into Hollywood
As stated above, many actors who have the talent and drive to become stars never achieve this level of success simply because they are not in the right place at the right time. Luckily for Antoon, this was not the case. During one of the showings of Contact, legendary director Steven Spielberg happened to be in the audience. After being impressed by Antoon's performance, he cast him in Minority Report.
Final Thoughts
Jason Antoon is one of the most skilled and charismatic actors working today. He has seen great success in film, television, and theater. Although he has earned his success through hard work and years of study, he was also lucky enough to perform in front of Hollywood royalty. Given the incredible reception of his latest project, Claws, fans can be confident that Antoon will be appearing on screen for years to come.