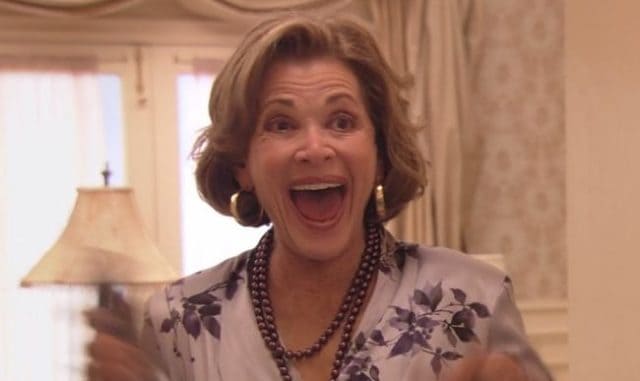 It was more than likely inevitable but you just never know until you really know. Arrested Development will live to see another season on Netflix. It was announced today that season 5 will be on. According to Variety, the entire main cast, including Jason Bateman, Michael Cera, Jeffrey Tambor, Jessica Walter, Will Arnett, Tony Hale, Portia de Rossi, David Cross, and Alia Shawkat, have all signed up.
"In talks with Netflix we all felt that that stories about a narcissistic, erratically behaving family in the building business – and their desperate abuses of power – are really underrepresented on TV these days," said creator Hurwitz (Koogler!) in a statement. "I am so grateful to them and to 20th TV for making this dream of mine come true in bringing the Bluths, George Sr., Lucille and the kids; Michael, Ivanka, Don Jr., Eric, George-Michael, and who am I forgetting, oh Tiffany. Did I say Tiffany? – back to the glorious stream of life."
This is a big win for Arrested Development fans and television altogether. The show is not only a fan favorite but one of the most original comedies we've seen in decades. The fact that all the major cast members signed on says a lot considering their careers are more than fine right now. Can't wait until the photos and trailer!
Tell us what's wrong with this post? How could we improve it? :)
Let us improve this post!