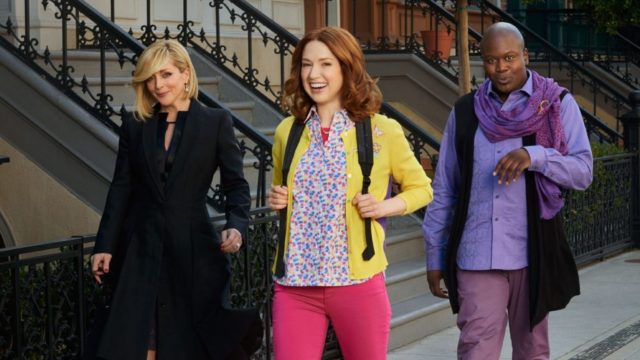 TVOvermind's Calendar is back to keep you up-to-date on what's premiering this month, May 2018, on all platforms. There are a total of seven shows returning for new seasons. Considering almost every show closed their previous seasons with very literal bangs, bombshells, and blazes of glory, there's a lot to look forward to in the month of May. Here you'll find when your favorite shows are returning, and what to look forward to in their respective new seasons.
-Colony (May 2-USA)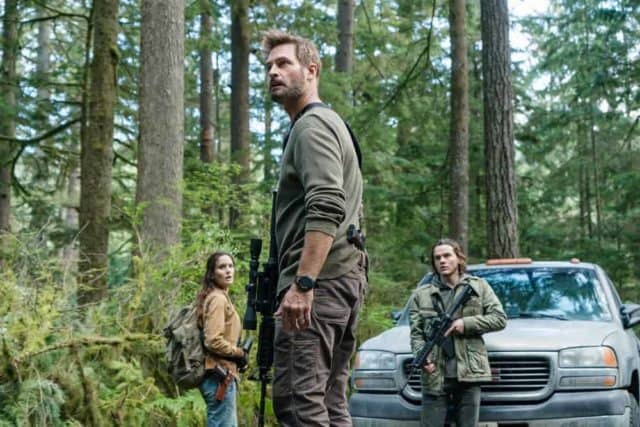 Just because the Bowman's escape beyond the wall, doesn't mean they are safe on the other side. At the beginning of Colony's third season, the Bowman family is actually as content as they've been since the Arrival. Six months have passed since their escape from the colony, and the family is doing great living off the land in peace, with Snyder in tow. But are they living, or just surviving? Back on the LA bloc, Broussard gathers the few survivors left into a new resistance. The question of where the real threat is applies to both companies in and out of the colony. With new circumstances come new rules of survival. If the former Resistance crew is going to make real progress, then they may need an actual face-to-face with their real enemy.
-Dear White People: Volume 2 (May 4-Netflix)
Dear White People: Vol. 2 may be the most polarizing show of 2018 yet. It's a brutally honest, intense, sometimes absurd look into what people of different races can and cannot say, which is alot, apparently. The Netflix drama is getting as real, as modern, as 2018 as it can be. Per last season's formula, every episode will focus on a specific character facing their own questions of what is and is not racist, hateful, or polarizing, and then turn it back on the viewers. Though the 4th wall isn't broken until the end of every episode, the show is so on point with its quips and questions, it feels like the wall isn't even there.
-I'm Dying Up Here (May 6-Showtime)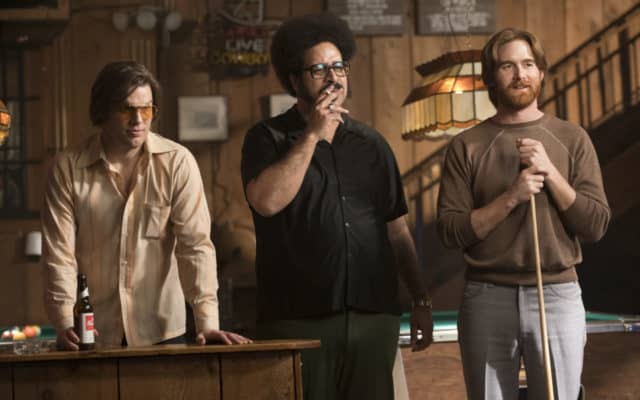 The first season of this dark comedy focused on a group of young stand-up comedians struggling to catch a break on the 1970's L.A. scene. This season zeroes in a little more on what the taste of success does to these comics, their inspiration and their performances. Though the last season ended in a quite literal blaze of glory, this season is much darker with more potential for explosion. Expect an even greater emphasis on race and the feminist struggle this season, as the show looks to cast a light on the parallels of comedy in the 70's and the comedy of present day. And if all that isn't enough enticement, Emmy winner Brad Garrett joins the cast as legendary comic Roy Martin. The first episode of Season 2 is now available on YouTube.
-13 Reasons Why (May 18-Netflix)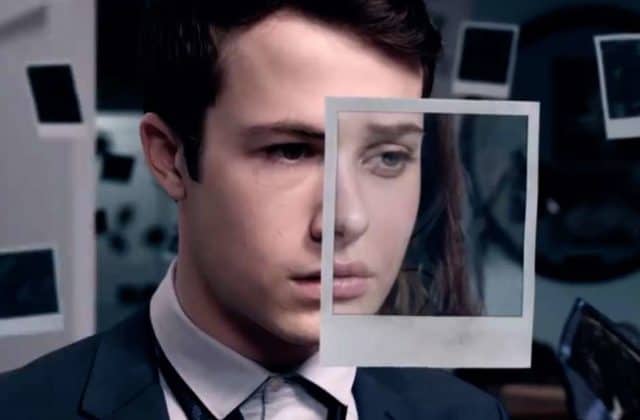 Last year's most controversial drama had everyone reeling with its raw, sometimes too graphic look at teen suicide. 13 Reasons Why wanted viewers to understand the small build-up to Hannah Baker's death as her former friends tried desperately to suppress their guilt. This year, that is impossible. While Hannah has said her final thoughts on the subject, polaroid pictures replace cassette tapes to call out every person who wronged her. Per Netflix, "Liberty High prepares to go on trial, but someone will stop at nothing to keep the truth surrounding Hannah's death concealed. A series of ominous Polaroids lead Clay and his classmates to uncover a sickening secret and a conspiracy to cover it up." This means that the kids can either continue to stuff their guilt down, or speak for Hannah in death the way they didn't in life.
-SIX (May 28-History)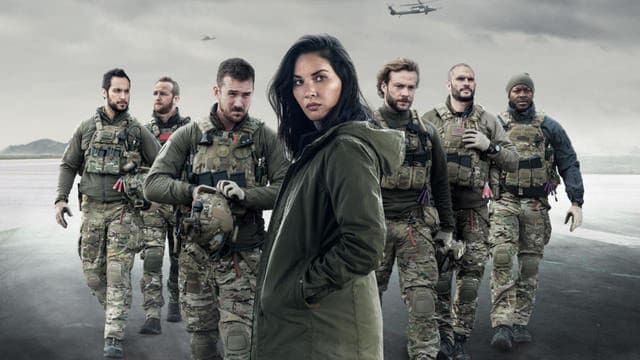 There are some stories that are too good to keep to a limited series, which is why the History Channel chose to pick up SIX for a second season. The first season chronicled the kidnapping of former Navy SEAL Rip Taggart by a terrorist organization and his former team's efforts to get him back. Rip's imprisonment was compounded by the target on his back from the brother of an American he killed during his last tour. The season quite literally ended with a bullet. Olivia Munn joins the cast as a CIA Operations Officer who clashes with the SEALs on a very personal mission. But will their distrust of her outweigh the distrust they start to have for each other?
https://www.youtube.com/watch?v=ceEvCnqpASc
-Animal Kingdom (May 29-TNT)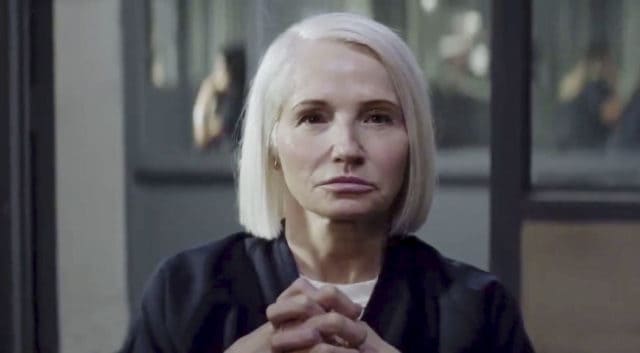 Fans will have to wait a little bit longer to find out Baz's fate after his near-death in the season finale. Whatever the outcome, it seems like Smurf isn't as concerned with him as she is keeping the family business together. Just because Smurf is in jail, doesn't mean the Cody's are down and out. Quite the contrary. They're fighting tooth and nail to not only survive, but prove their worth without Smurf front-and-center. Though J is supposed to be in charge, he takes his orders from Smurf. That could change with the arrival of Denis Leary, who joins the cast as Deran's father Billy. Is he someone the Cody's should trust?
-Arrested Development (May 29-Netflix)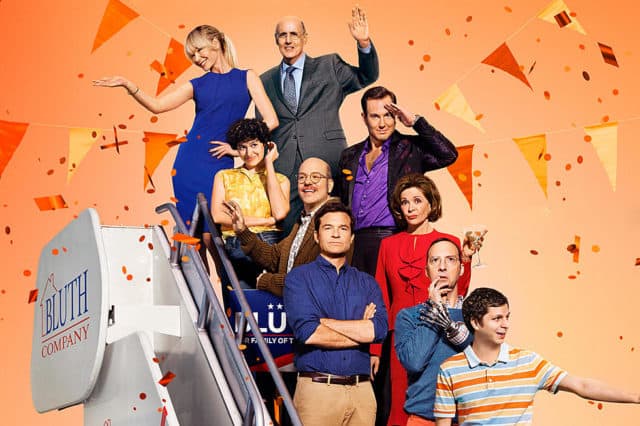 It's been five years. FIVE. LONG. YEARS. And finally, Arrested Development returns for Season 5. The Bluths are back, and they're just as dysfunctional as ever, maybe more. The reason for this can be summed up in five words (I'm sensing a pattern here): Family of the Year Award. Self-aggrandizing, but still, worth it for the laughs.
-Queen Sugar (May 29-30, OWN)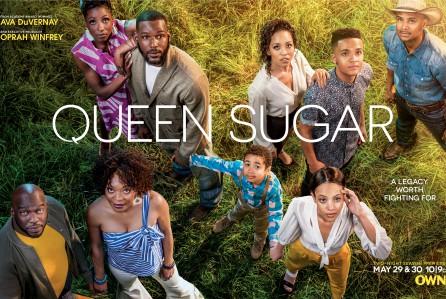 Family, and particularly fatherhood, are at the forefront of this season of Queen Sugar. The Bordelon siblings have long struggled to save their father's farm, which has lifted up the themes of pride and legacy in the series. This has been especially important to Ralph Angel as it defines who he wants to be as a father. But with the shocking revelation that he might not be Blue's biological father, it is more important than ever that the Bordelons get, and stay, on the same page.
-Unbreakable Kimmy Schmidt (May 30-Netflix)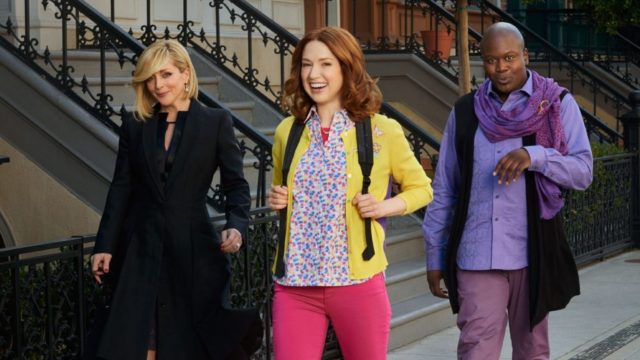 Sorry to break it to you Kimmy Schmidt fans, but Season 4 of this journey is going to be split in two, so soak in the first 6 episodes when they premiere at the end of the month. We can compare this season to being splashed with a full face of water instead of Kimmy simply dipping her toes in the shallow end. Because this season not only does Kimmy have a job that puts her in a grown-up office environment, she'll be hit with the reality of her 15 years in captivity. The #MeToo movement is front and center this season. How will Kimmy confront her demons and still be the same lovable girl we know?
Which show's return are you most looking forward to this May?
Tell us what's wrong with this post? How could we improve it? :)
Let us improve this post!