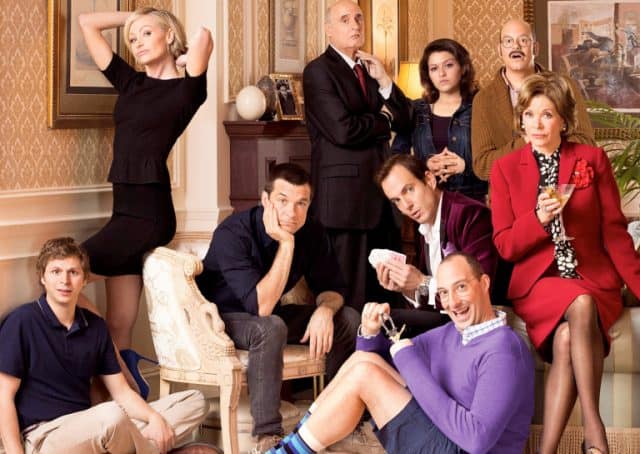 If there's one thing you should never do, it's count out the Bluth family. Arrested Development has found their new home in Netflix and fans are obviously psyched that the show has been back with a vengeance. But there's some more news. We should warn you that this news is somewhat of a spoiler but not so much that you'll get upset at us for reading. It's not like we're giving away all the cards. According to TVline:
Although Netflix declined to confirm/comment, TVLine has learned exclusively that Arrested Development's long-gestating fifth season will likely have a major prequel element, with potentially half of the action unfolding in flashbacks featuring much younger versions of all the principal characters (played by different actors).
Do you think this is a good thing for the show? I personally think it's going to go one of two ways and nothing in between. It's either going to be a grand success or a colossal failure. While the prospect of seeing the Bluths in their younger days seems hilarious, it's all going to come down to how well these kid performers pull this off. And as many shows have proven, this can go either way. Modern Family is a solid example of the kids just being a nuisance right now, whereas Shameless's cast of kids have all matured into solid actors.
I have a feeling that Arrested Development will make the right moves with regard to casting and we should see some positive results out of this news. Can't wait for season 5 to begin!
Tell us what's wrong with this post? How could we improve it? :)
Let us improve this post!