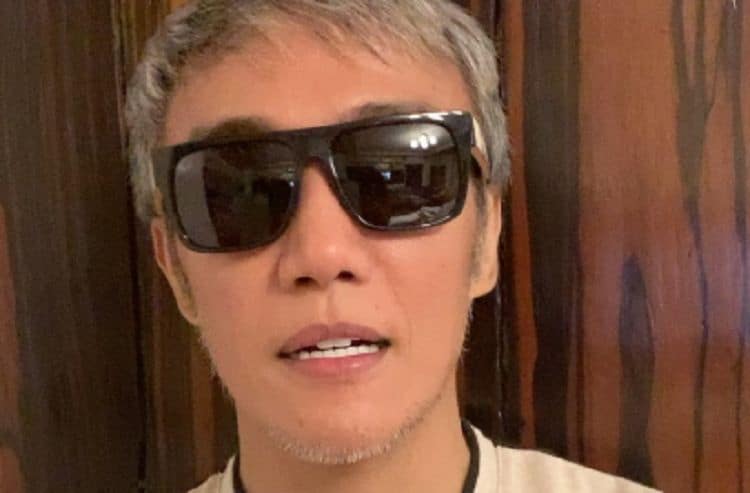 A troubled childhood is not a sign that the future will be troubled. There are cases of people who are born poor but struggle through life and become successful, and Arnel Pineda is one of them. Arnel faced extreme challenges before rising to become the famous singer that we know right now. His struggles at first were in vain, and he did not see the light at the end of the tunnel. When his time came to shine, then all things worked out for him. He proceeded with music and gained financial stability. Get to know more about this famous singer by checking these facts about him.
1. His mother always wanted him to be a singer
Arnel's journey to becoming a singer started when he was still young, with the support of his mother. His mother always encouraged him to sing as he saw the potential in him. His mother's favorite singers were Barbra Streisand and Karen Carpenter; she wanted her son to be like them. As Arnel grew up, his parents started organizing for his participation in singing competitions as a way of making him know what it takes to be the best in the singing career.
2. He had to quit school to start working
At some point, Arnel had to leave school to work because of the burden in the family. His mother had been suffering from heart disease and finally succumbed to the condition when Arnel was 13 years. The treatments that she had been receiving left a significant debt to the family. Arnel's father had to take up the task of clearing the amount, but he could not raise all the funds. He could also not provide for all the needs of the family. Hence, he sought assistance from his relatives that included taking some of his children to them. Arnel had to quit school to work and assist in easing the burden of his father.
3. He became a father at 20
According to his website, Arnel became a father at 20 but did not marry the girl. The relationship did not get to the marriage stage, but they raised the child together. He later had to forget about the failed relationship and start something new.
4. He started abusing drugs after the first relationship failed
When Arnel's first relationship failed, he was hurt and saw life to be going on a downward spiral. To start healing from the heartache, he decided to do drugs and alcohol. The drugs were not suitable for him since they wrecked his voice. Consequently, the doctor warned him that he had to seek another profession if he was to continue using drugs. He finally went home to meet his father, who assisted him to recover, and he finally sang well again.
5. He slept on the streets for two years
When Arnel started working, he did not find a well-paying job. Life was hard and he had to sleep on the streets since the money he earned from selling scrap metal, glass bottles, and newspapers to recyclers was not enough to rent a house. He could also do odd jobs that he could find, but little was available for him to eat. Sometimes he could ration a small package of biscuits to eat for two days. He later made 14 his favorite number to remind him of the struggles he went through at that age.
6. He joined a band at the age of 15
When Arnel was 15, troubles seemed to be coming to an end for him. He joined a group in Filipino called Ijos. His performance at the band was excellent, and he ended up being one of the best singers. The band participated in various competitions and won multiple awards. The superb performance of Arnel and the group, in general, became the best thing in his life. He started rising in his music career and gained a financial breakthrough, thus leaving the troubled life.
7. He is married
Arnel is married to Cherry Pineda. The two married in 2001 and have two children together, a son and a daughter named Cherub and Thea respectively. According to Biography, Arnel has two other sons, Matthew, and Angelo from his past relationship. He spends time with his wife in their residence in the Philippines when he is not on tour.
8. He has a foundation to assist kids
Having gone through all the struggles, Arnel understands what poverty means and does not wish to see children going through what he went through in his childhood. According to Filipino Times, Arnel wanted to see all children happy. He started a foundation named after him to assist children in the Philippines who are facing challenges in accessing education and other basic needs. He also makes donations to the World Food Program that helps people who are starving in other parts of the world.
9. He is a victim of racism
Arnel's journey in music was not as smooth as most presume. There were times when their band could go and perform in foreign countries, and the reaction of the audience was not what they were accustomed to in the Philippines. In an interview with Capone, he says that audiences are different. When performing for an audience in Filipino, the reaction was different from that of the audience in other countries. They faced racial discrimination as some of the audience did not want them to perform in their events. Despite racism, he is proud of having put a mark to his own country since people from all over the world love his songs.
10. He is worth $15 million
After the tough struggles in his life, Arnel finally is one of the millionaires with a net worth of $15 million. Most of his wealth comes from his music career. His band is popular and receives several invitations to perform in various parts. The group became the first runners up in the Yamaha World Band Explosion with Arnel being the best vocalist. The money through the awards, sale of albums, television appearance, and selling tickets for events contribute to his net worth.
Tell us what's wrong with this post? How could we improve it? :)
Let us improve this post!