Armie Hammer's net worth reflects the downward trajectory of his career following the physical abuse and sexual sadism allegations trailing the American actor since 2021. Born into affluence, with a family background of wealth dating back to his paternal great-grandfather Armand Hammer, The Social Network actor has been a stranger to poverty for most of his life. This changed with the abuse allegations that saw him fall from grace. While he is not exactly poor, the downfall left him struggling to keep up with his affluent lifestyle, which saw his net worth plunge from eight to six figures.
Though from a wealthy family, Armie Hammer acquired personal wealth from acting. Dropping out of high school to pursue acting, his parents disowned him. This didn't deter Hammer, who made his professional debut as a student on "The Immaculate Election" episode of Arrested Development. That was in 2005, and the following years saw him play multiple minor roles before his breakthrough in 2010. Portraying the Winklevoss twins in David Fincher's The Social Network earned him the mainstream recognition that propelled his career to a greater height, facilitating the acquisition of his multi-million net worth.
How Armie Hammer Acquired A Net Worth Of $10 Million From Acting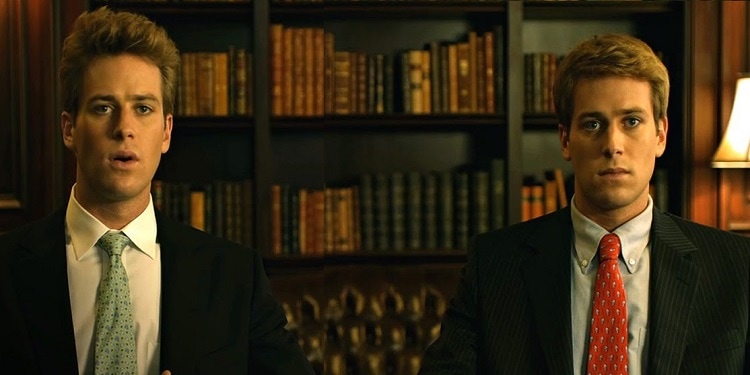 At the peak of his career in 2020, Armie Hammer's net worth was estimated at $10 million. The amount didn't make him the wealthiest Hollywood actor, just as he wasn't the performer with the least net worth. This is obvious when the net worth is compared to that of other actors his age. For instance, actors like Michael B. Jordan, Kit Harington, and Penn Badgley have a net worth of $25 million, $14 million, and $8 million, respectively. While the circumstances differ, Hammer, like the forenamed performers, accumulated his fortune over time after he made his professional debut in 2005.
Three years after his career took off, he landed his first significant pay as an actor. This was for his lead role as Billy Graham in Robby Benson's biographical film, Billy: The Early Years. Consolidating on that with another biographical film—The Social Network—in 2010, Armie Hammer's earning power as an actor soared, reaching a pinnacle in 2018 with his role in Luca Guadagnino's romantic drama, Call Me by Your Name. By and large, he has at least 42 movie and television roles to his name, through which he earned the income that made up a bulk of his $10 million net worth as of 2020.
What Is Armie Hammer's Net Worth Now?

Armie Hammer's net worth nosedived hard on the heels of the abuse allegations against him. His net worth is now estimated at $100 thousand, which means he has lost 99 percent of his wealth since the scandal. It began in January 2021 when an Instagram account named House of Effie leaked conversations with the actor, detailing his appetite for sexual sadism, ranging from violent coitus to a fetish for cannibalism. Hammer denied the authenticity of the messages, dismissing it as an online attack, but it lingered with other women coming forward with similar allegations against the actor.
With more allegations of rape, physical and emotional abuse, Armie Hammer's career took a hit, and he lost his primary source of income. With the Los Angeles Police Department (LAPD) launching a criminal investigation on the actor, he was axed from all his upcoming projects, from Shotgun Wedding to Gaslit, The Offer, Billion Dollar Spy, and Broadway's The Minutes. Taika Waititi's biographical sports comedy-drama film Next Goal Wins went as far as reshooting his role with Will Arnett in his place. To cap it all, his talent agency WME equally dropped him. With no income coming in, he depended on what he had earned over the years to sustain his affluent lifestyle, which depleted his net worth.
The Actor Now Works As A Timeshare Salesman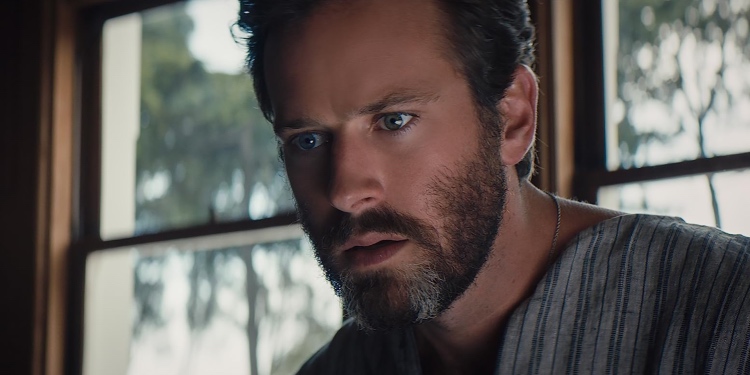 Even though the LAPD and the Los Angeles District Attorney's office concluded that their investigations yielded insufficient evidence for a prosecution, the scandal took a toll on Armie Hammer's net worth. Reports have it that he had to take up a job as a manager for an apartment complex to make a living. Later in July 2022, it emerged that he works at a hotel resort in the Cayman Islands as a timeshare salesman. Confirming his new job, a source told Variety that "he is working at a cubicle. The reality is he's totally broke and is trying to fill the days and earn money to support his family," added the source.
Before the career plunge left Armie Hammer's net worth in ruins, he lived in an exquisite home in Hancock Park, Los Angeles. He acquired the 6,275-square-foot mansion in 2019 for $4.7 million. In March 2021, he sold the property for the same amount. Hammer separated from his decade-long wife, Elizabeth Chambers, in July 2020, and they finalized their divorce in 2023. While he struggles to pull himself out of his financial nightmare, he must pay $1,500 monthly in child support. His father, Michael Armand Hammer, reportedly cut him off; the older Hammer passed on in November 2022, so the actor might get some help from his wealthy family.