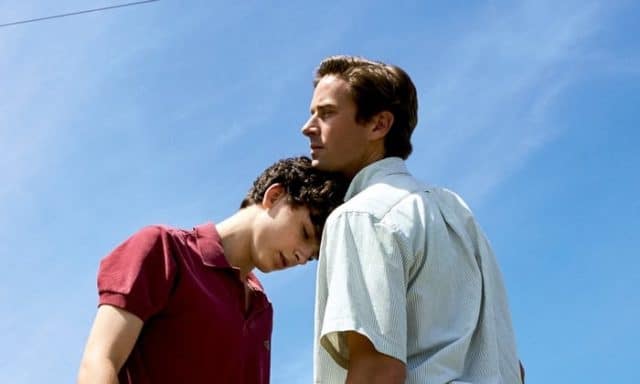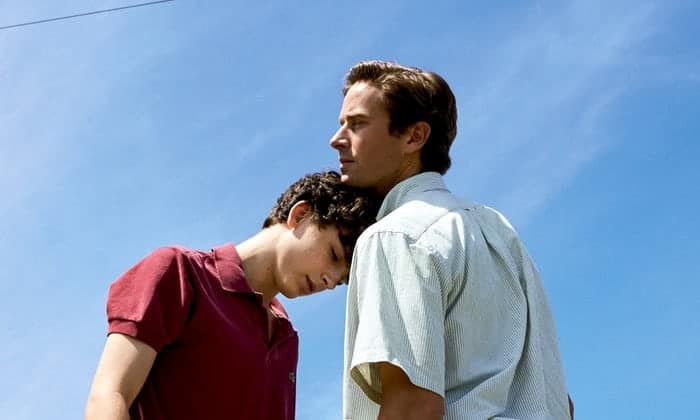 Call Me By Your Name is definitely a different type of film in which Oliver and Elio begin as very different individuals that harbor feelings towards women but by the time they express feelings for one another have come to realize that their passions lie in a different direction. The burgeoning feelings between them continue to flower throughout Oliver's stay but eventually he must return to America, leaving Elio behind. Upon hearing that Oliver is engaged to be married however young Elio is obviously taken aback and has to deal with the emotions that come as the movie comes to a close.
Like I said, different, but not a bad movie.
10. Timothee Chalamet had to learn how to play the piano and speak Italian for the role of Elio.
Armie Hammer actually came to one of his practice sessions and they hung out later to get the feel for each other and just get to know one another.
9. There was only one rehearsal before shooting.
Chalamet and Hammer had to roll around on the grass while making out passionately. That was the only rehearsal that was conducted.
8. During its premier it received a standing ovation for ten minutes.
No other film has had this happen in a very long time, if at all in the history of the New York Film Festival.
7. Armie Hammer felt most comfortable during the dancing scenes.
Despite the many sexual scenes Hammer really enjoyed the dancing scenes the most. It seemed to calm him down a bit despite the fact that he was completely comfortable with the rest of it.
6. Apparently the age of consent in Italy is 14.
Chalamet was 20 during filming and Hammer was 29, but in the book Elio is 17 and Oliver is 24.
5. There are tentative plans for a sequel.
The director would like to do a sequel but it's all going to come down to a matter of timing and whether he can get the same actors back.
4. Shia LaBeouf did the reading for the film initially.
He was believed to be a natural for the part, but then he started getting into trouble and becoming a problematic actor and he was nixed from the film altogether.
3. Armie Hammer also lent his voice for the audiobook version of this story.
So depending on whether people like his voice or not they can hear him and see him in the film and then relive it during the book, or vice versa.
2. Chalamet and Hammer didn't have to work on their onscreen chemistry.
They were a good fit right away and managed to get along really well. They even spent a good deal of time together off the set as well as on and were constantly seen around one another.
1. The peach scene was agreed upon between the director and Chalamet.
I won't go into details about the peach scene except to say that it was symbolic in a way and kind of vaguely disturbing in another way. It was still something that the director and Chalamet agreed on.
For the artistic quality of it this film was quite well received.