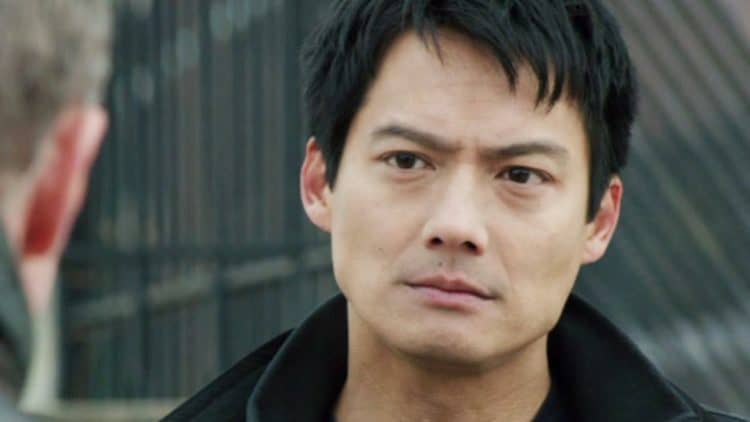 Archie Kao has been entertaining audiences on the big and small screens for more than 25 years. The Washington D.C. native entered the business in the early 90s, and he has been working consistently ever since. During that time, he has gotten nearly 60 acting credits, and he isn't showing signs of stopping any time soon. Even though he's had dozens of roles, many viewers will remember him best from his role as Archie Johnson on CSI: Crime Scene Investigation . He was also a main cast ember during the first season of Chicago P.D. Whether he's playing a police officer, a Power Ranger, or an average Keep reading for 10 things you didn't know about Archie Kao.
1. He Attended George Mason University
As a Washington D.C. native, Archie decided that he didn't want to go far away for college. He attended George Mason University in Virginia where he earned a bachelor's degree in speech communication. While there, he was also joined a fraternity, won the honor of homecoming price, and became involved with the student government. His initial plan was to go to law school and eventually become a lawyer. But it looks like life had something completely different in mind.
2. He Knows Three Languages
Although Archie was born and raised in America, his family's roots are in China. As a result, he grew up in a home where both English and Mandarin were spoken. Archie is able to speak English and Mandarin although he feels more confident in his English skills. He also studied French for several years.
3. He's A Julia Roberts Fan
Actors love being in front of the camera, but they also love being in front of the screen sometimes too. Archie enjoys watching movies and TV shows. Julia Roberts is one of his favorite actresses and he also enjoys the work of actors like Morgan Freeman and Tom Cruise.
4. He Spends Some Of The Year Living In Beijing
We've all heard the phrase "there's no place like home," but for Archie Kao, home is in two very distinct places. Archie spends his time living between Beijing and California. Although this may seem like a stressful living arrangements, it gives Archie the chance to appreciate both of the cultures he comes from.
5. He's Married
Archie Kao married actress Zhou Xun in the summer of 2014. Zhou is a native of China who has appeared in several Chinese productions over the years. Although the couple initially seemed to be happy, many have speculated that they are headed towards a break up. Archie recently took down all of the photos he and his wife had together.
6. He Loves Spending Time With Nature
The world can be a pretty hectic place. Sometimes the best way to cope with it is to unplug and enjoy life away from all of the commotion and stress. For Archie, one of the best ways to do this is to spend time outdoors. Archie loves to surround himself with the beauty of nature and he loves activities such as hiking, surfing, and swimming.
7. He's Not Very Active On Social Media
Having a strong social media presence has almost become an expectation for actors. However, some actors prefer not to spend a lot of time posting and sharing content on the internet. Archie seems to be one of the actors who doesn't have a huge interest in social media. Although he has a decent following on Instagram (27,000), he doesn't post on a regular basis. In 2020, he's only posted 5 times.
8. He's An Animal Lover
We're not sure whether or not Archie currently has any pets of his own, but scrolling through his Instagram makes it very clear that he's an animal lover. Photos from 2017 and prior show him hanging out with a dog named Cooper. Archie loves dogs and cats and loves to snap photos of himself hanging out with his furry friends.
9. He's Had Voice Roles In Video Games
On screen roles have proven to be Archie's bread and butter throughout his career, but he's got some other tricks up his sleeve, too. Archie also a talented voice actor. Archie has lent his voice to several video games including Need for Speed: Carbon and Spider-Man 3.
10. He Loves To Travel
Not only does Archie spend a lot of time traveling back and forth between the United States and China, he also does a good bit of other traveling. He seems to genuinely love taking trips and he also loves going places with warm weather. Some of the countries he's been able to visit include France, the United Kingdom, and Hawaii.
Tell us what's wrong with this post? How could we improve it? :)
Let us improve this post!