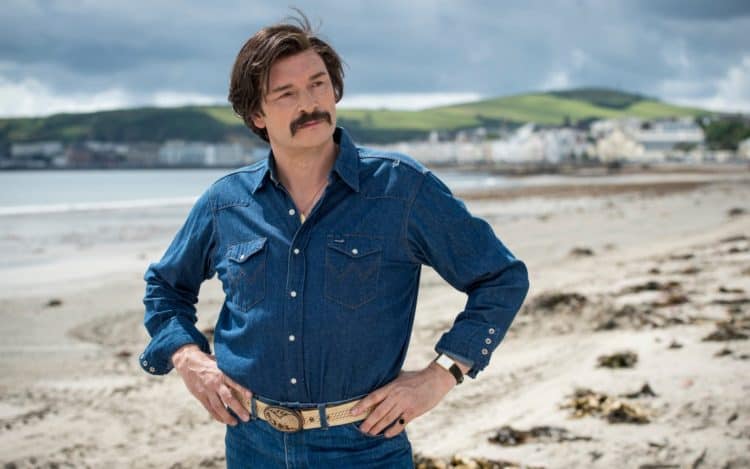 Julian Barratt has been making people laugh for longer than some of his fans have been alive. He began his career in the mid 90s and a few years later he helped form the comedy troupe, The Mighty Boosh. In addition to being an actor, Julian has also had a very successful career on screen. Over the years, he has made dozens of appearances between TV shows and films. Although he is a native of England, he has become a star all over the world. His dark brand of comedy may not always sit well with every audience, but he doesn't let that stop him from doing his thing. Continue reading for 10 things you didn't know about Julian Barratt.
1. He Doesn't Consider Himself A Natural Comedian
Most people believe that being funny is just something that comes natural to people. While that may be true to some extent, that's not necessarily the case for every type of comedian. Julian enjoys writing comedic things for TV and film, but he decided to give up doing stand-up because he felt it was too hard.
2. He Has Diverse Taste In Music
Julian has loved listening to music his whole life. But when it comes his taste in music, he likes to listen to a wide variety of artists and sounds. His first favorite song is "Music" by John Miles and the first album he ever bought was Outlandos D'Amour by The Police.
3. He Likes To Draw
As with other creative people, one of Julian's main goals is self expression. Comedy isnt't the only way he's able to achieve that. He is also a talented artist who likes to draw pictures of some of his favorite musicians. At this point, his drawing seems to be something he simply does for fun, but his fans really love it.
4. He Has A Very Interesting Instagram Presence
Most celebrities take their social media presence very seriously. However, Julian Barratt isn't really the serious type and that is reflected in his Instagram profile. Remember those drawings I said he likes to make? That's all his Instagram consists of. In between late April and now, he has only uploaded 9 posts on Instagram and each of them is one of his drawings.
5. He Tried To Leave Home When He Was 17
Julian isn't just a fan of music, he also always wanted to be a musician himself. When he was a teenager, he and a friend of his left home in hopes of becoming famous musicians. He told The Big Issue, "We thought we'd make inroads into the jazz scene in London – we'd read biographies about guys who got gigs at Ronnie Scott's and got spotted and immediately taken into someone's band. So we told our parents we were leaving home. They gave us two days and we lasted three, so we outdid expectations."
6. He Has Kids
If there's one thing Julian Barratt does take seriously, it's fatherhood. He is the proud and devoted father of twin boys and they are the center of his life. In fact, the only thing he seems to love more than his work is spending as much time with his kids as he can.
7. He Likes To Talk About His Personal Life
Most celebrities like to keep things strictly professional when they're doing interviews. Having people try to pry into your private life probably gets exhausting after a while, especially when you've been in the business for as long as Julian has. However, he doesn't seem to mind taking time to talk about his personal life. He especially likes to talk about being a father.
8. He Was Shy Growing Up
If you've seen Julian's work, it's hard to imagine him being shy. After all, being shy and being a celebrity are two things that most people don't see as going hand in hand. However, lots of celebrities are shy or have been at some point in their life. Julian can relate. He was a very shy person growing up and through his teenage years.
9. He Loves Portraying Pretentious People
Julian likes to think of himself as a humble person, but when he's on screen, he loves to play pretentious characters. He told Chortle, "I'm very afraid of coming across as pretentious or arrogant, but I love portraying those types of people. John Cleese said that the best comedy creations are you without a sense of humour and I think there's something true in that.
10. He Has Done Some Directing
Being on camera is what has gotten Julian the most attention during his career, but he's also got some experience working behind the camera. According to his IMDB page, he had three directing credits including an episode of Little Crackers in 2010. He also has experience as a writer for several shows.