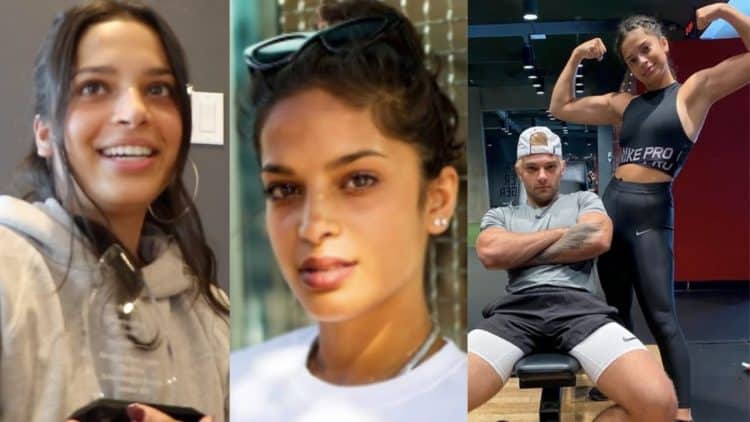 Not long ago, Ella-Priya D'Souza was living a relatively 'normal' life under the radar in New York City. All of that changed when she was hired to work for popular YouTuber, David Dobrik. David got his start on Vine and eventually blew up on YouTub where he not has millions of followers. Not only did the job require her to move to Los Angeles, but it has also officially connected her to one of the biggest stars on YouTube. Although Ella is technically just David's assistant (she doesn't like to be called that), it's clear that she has the potential to be so much more and lots of viewers have really taken a liking to her. Keep reading to learn 10 things you didn't know about Ella-Priya D'Souza.
1. She Was Born In London
Even before Ella became a part of the content creating world, she had already lived a very interesting and exciting life. She was born in London although she was raised in Italy. She relocated to the United States to attend college and has been living here ever since.
2. She Likes To Keep Her Social Media On Lock Down
Now that Ella is working with David, there are probably a lot of people who would love to keep up with her on social media. Sadly for those people, doing that won't be easy. Although Ella has accounts on Instagram and Twitter, her profiles on both platforms are private.
3. She Studied At Fordham
Ella attended Fordham University where she earned a bachelor's degree in communications and media studies. She also minored in marketing. She graduated in 2017. While it's true that lots of college students won't get the chance to actually work in the field they earned their degree in, it looks like Ella has been working in hers since she finished school.
4. She Loves Fashion
As someone who has lived in two of the most fashionable cities in the world, it's probably not much of a surprise that Ella developed an interest in fashion. She loves putting outfits together and it's clear that she has a keen eye and a great sense of style. No matter what she's wearing, Ella knows exactly how to pull it off.
5. She Worked With Casey Neistat
David Dobrik isn't the first huge YouTuber star Ella has had the opportunity to work with. She previously worked with Casey Neistat. In fact, Neistat was actually the person to connect her to David Dobrik. Before it's all said and done, Ella might end up becoming a big YouTuber herself.
6. She Enjoys Traveling
Even after moving around so much during her younger years, Ella has never gotten over the excitement that comes with visiting new places and having new experiences. She loves to travel and has been fortunate to be in a position where she has been able to do it often.
7. She's Bilingual
The more we learn about Ella's skills and credentials it becomes very easy to see why she doesn't like being labeled as an assistant. Ella is the true definition of a boss. On top of her impressive work experience, her LinkedIn profile also lists that she is fluent in English and Italian.
8. She Worked For Samsung
Oh, did you think we were finished sharing some of the cool things Ella has done during her career? We've still got more to say. From 2017 to 2018 she worked with Samsung as an assistant account executive. There's no doubt that her previous experience will definitely come in handy during her time working with David.
9. She's Very Creative
The future is looking very bright for Ella, and it wouldn't be too surprising if she decided to start her own journey is a content creator. She loves to create and definitely has the skills to do it successfully. Her profile on Shalla shows that she is capable of creating content, photo and video editing, and web design among other things. With a skill set like that, Ella will be a great asset to every team she's on.
10. She Has An Entrepreneurial Spirit
While Ella was living in New York, she and her friend started a blog and a corresponding Instagram profile called NY THE LOOK. According to the website, "NY THE LOOK's main focus is to create a place where fellow New Yorkers or passersby can find easy and handy inspiration for BOTH where to go in New York and what outfits to wear to those specific spots." Unfortunately, it looks like this project has been abandoned now that she's in Los Angeles.