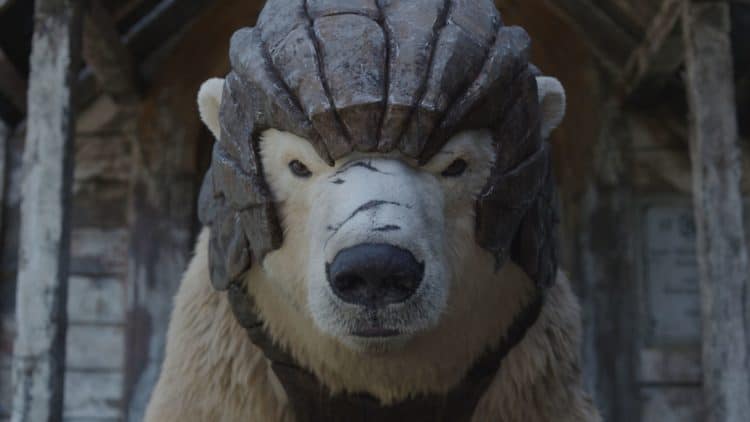 Fans of Game of Thrones Telltale Games Series know Joe Tandberg as Josera Snow, but that's hardly his first role. This relatively quiet actor from the UK is gaining more notice with his performances lately. We love up and coming actors, and decided it was about time to take a more in-depth look into the fascinating world of Joe Tandberg. The truth is, he doesn't seem to grant many interviews, so information on Joe can be hard to come by. Nevertheless, here are ten things you didn't know about Joe Tandberg.
1. Coffee, Black
If you know anything about life in the UK, then you probably expect most people who're listed with a UK acting firm to live up to the stereotype of drinking tea with absolutely everything. That's a very reductionist and limited view of life overseas. People worldwide enjoy coffee and tea. There's nowhere in the world where caffeine is illegal. Moreover, other than a few places in Africa and China, most of the world consume coffee regularly. Hence, it should be no surprise to find folks in the UK who love their joe. Mr. Tandberg prefers his black, at least on Mondays, according to a post from Twitter back in September.
2. Biker
It's not hard to see the voice of Iorek the Armored Bear as someone who could come riding in on a motorcycle. One look at the classically handsome face of Joe Tandberg will tell you he's not 'the type,' or at least not the stereotype of a biker. However, he does have a motorcycle license, and Joe is skilled at stage combat. Perhaps with a bit of stubble… We could see it. Of course, he'd have to stop taking so many incredible fantasy movie roles for that to happen, and we wouldn't want that.
3. Polyglot
People who speak two languages are bilingual. If you speak three languages or more, you're a polyglot like Joe Tandberg. He includes numerous accents in his professional capabilities, but he's also studied a couple of languages. Joe speaks Norwegian and Swedish. We could easily see him playing a Viking, with his tall, muscular build. After all, Joe is 6'3. Though it's hardly 'Viking,' he was in the 2018 film 22 July about the 2011 terrorist attack in Norway that killed over seventy people.
4. Professional Educated Actor
Mr. Tandberg isn't just a guy with a Hollywood dream. He's a true professional. In addition to his film and voice credits, Joe went to school for his theatrical ambitions. He attended Birmingham School of Acting and graduated in 2015 with a Post Graduate in Acting. While some folks get lucky and fall into the business by luck or sheer natural talent, for actors like Joe Tandberg, it's a well thought out career path that they work for. If you want something badly enough, going to school for it is undoubtedly the best way to make it happen.
5. In the Beginning
Back in 2013, Joe played the role of Brett Elliot in the Duke Fredrick Theater production of As You Like It. That's the earliest stage or screen credit we could find for this incredibly talented actor. If he did amateur stage shows as a child or teenager, we weren't able to track down any information on them.
6. Always Positive
We don't know Joe personally, but everything he posts or says is incredibly positive. He seems to be a happy person just by nature, and we find that utterly delightful. It's always nice to see someone who is on the path they want, and can truly appreciate their good fortune. Joe is one of those people, and we're happy for him too.
7. Private Guy
We didn't come across any trouble in Joe's past. It doesn't seem like he's very interested in being in the spotlight for the wrong reasons. However, he is a relatively private person. Joe isn't out there making a fuss and landing in the tabloids. In fact, he seems content to film or record and keeps himself busy in his spare time with hobbies and interests that help occupy his mind and maintain his physical fitness.
8. Strictly Ballroom
Among his many talents, Joe is also a dancer. Specifically, he knows how to Ballroom dance. We haven't seen him waltz yet, but hopefully, we'll get the chance to see him softshoe sometime in the future. It's common among trained actors to have additional skill sets that involve performing. More than acting or voice acting, most schools teach other aspects of performance regardless of your primary focus. The result is some surprisingly well-rounded actors and a whole lot more entertainment for the fans.
9. Onward and Upward
Joe enjoys a good climbing wall according to posts he's put up on Twitter. Recreational rock climbing is a fantastic way to stay healthy and use your muscles together. The benefits include better agility and even positive mental health effects. It's been known to reduce stress, help people face fears, and increase their mental strength. Not to mention, gross motor activities like climbing or swinging from ropes or holding rocks (real or plastic) helps people strengthen the muscles needed for excellent dexterity. That's of particular benefit to Joe because of the following fact.
10. Musical
Joe is a triple threat when it comes to performing. In addition to his growing repertoire of incredible acting credits, and his dance skills, he's also a musician. Tandberg writes his own music and plays the bass, guitar, piano, and ukelel. He has a baritone voice, and he can certainly sing. When it comes to talent, we're certainly looking forward to a lot more intriguing and well-played roles from him in the future. Any actor who can sing and dance is certainly on our watch list.
Final Thoughts
No doubt about it, we're seeing the beginnings of an auspicious and long-lasting career from Joe Tandberg. You can catch him as the voice of Iorek in His Dark Materials on HBO or the BBC. We can't wait for the next episode. Don't tell the other actors, but Iorek is our favorite character. He's so incredible in the armor, and we love his sense of honor. Who's your favorite in the new series? Let us know in the comments below.