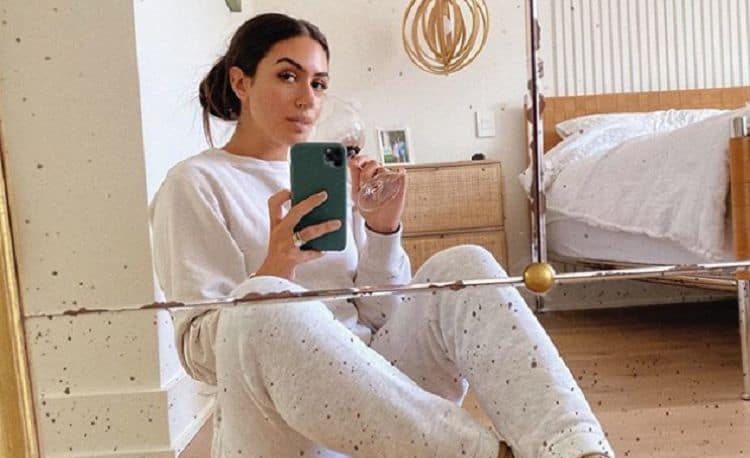 90 Day Fiance is easily one of the most entertaining reality TV shows. The show has also become so successful that's spawned several spin offs and given the chance for cast members to continue their journey with the franchise. Jesse Meester is one cast member who has found a way to stay on the show. Although his relationship with fellow cast member, Darcy Silva, is a thing of the past, he has a new love interest in Bianca Rose. However, it looks like Bianca and Jesse's relationship might end before it even really gets started. Keep reading for 10 things you didn't know about Bianca Rose from 90 Day Fiance.
1. She Met Jesse On A Blind Date
Bianca has admitted that dating in New York can be very challenging. With that being said, she's very open to trying new ways to meet people. She and Jesse met on a blind date and it looked like they had an instant connection.
2. She Is A Teacher
In one of her confessionals on the show, Bianca Rose revealed that she is a teacher. She didn't specific what kind of teaching she does, but Jesse seems into the fact that she is a career oriented person who is able to take care of herself.
3. She Was Born In Israel
Going on a blind date can be pretty awkward, but luckily there were a few things that Bianca and Jesse could bond offer. Like Jesse, Bianca also isn't a native of the Unit. d States. She was born in Israel and spent a good part of her life there before moving to the United States.
4. She's Ready To Settle Down
One of the things that makes dating so stressful is the fact that people are rarely on the same page. Some people are dating just for fun, and others are dating with the intent to get married. Bianca Rose is a member of the second group. During a confessional, she shared that she is in search of real love and she's ready to settle down with the right person.
5. Jesse Dumped Her
Things seemed to be going well between Bianca and Jesse after their first few dates. However, 90 Day Fiance just wouldn't be the same without some drama being thrown into the mix. Right before Jesse left to make a tip back home to Amsterdam, Bianca told him that she was about to move back to Israel permanently. Although she didn't anticipate the news being a deal breaker, Jesse let her know that he had absoloutely no interest in being in a long distance relationship.
6. She Loves To Travel
Bianca really enjoys traveling and seeing new things. The fact that Bianca loves to travel means it's quite possible that she and Jesse could have made their relationship work. They could've taken turns visiting each other or they could have both agreed to travel and meet up at the same place.
7. Bianca Rose Probably Isn't Her Real Name
There's a very good chance that Bianca Rose isn't actually Bianca's legal name. Some speculate that the last name Rose was completely made up. She may have picked the name Rose because she likes roses. This is evident by the tattoo she has on the front of her shoulder.
8. She Lived In New York For Over A Decade
New York is one of the most popular cities in the entire world. For over a decade, it was the place that Bianca called home. Bianca didn't reveal exactly what brought her to New York or what was the reason behind her wanting to move back to Israel.
9. She Is Very Low Key
Bianca may have agreed to appear on 90 Day Fiance, but it looks like she doesn't have much interest in becoming a reality TV star. She doesn't seem to have a social media presence, and if she does, it's not under the name Bianca Rose. Since her and Jesse's relationship may be done for good, she may have decided to stay away from the spotlight for the team being. A few outlets have reported that the Instagram account Bianca.Black2020 belongs to her, but there seems to be little to no resemblance.
10. Some Viewers Don't Like Her
Being on a TV show means opening yourself up to the opinions of millions of viewers. So far, there have been a lot of mixed opinions regarded Bianca Rose. While some viewers are just glad to see Jesse with someone other than Darcy, others have expressed that they simply aren't interested in Bianca being on the show.