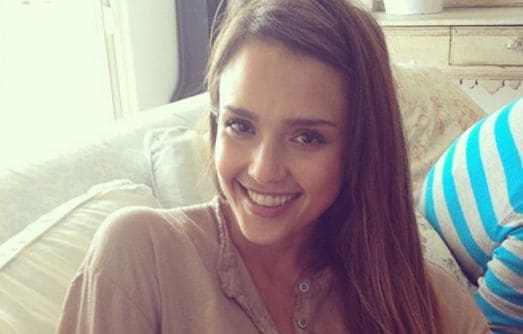 Almost every female performer in the entertainment industry dreams of becoming a famous Hollywood actress and earning vast amounts of money for their performances. Unfortunately, very few actresses achieve this level of success. Those who do hit the big time can command six figure sums for their performances and become big names in the film industry. As their net worth increases, they have the opportunity to live a glamorous lifestyle free from financial concerns. They can fill their closets with designer clothes, travel to all their dream destinations across the globe, live in a luxurious home and buy anything they want to live a fulfilled life. Here are the 20 richest female movie stars right now who have all fulfilled their dream of starring in the movies and now have an enviable bank balance.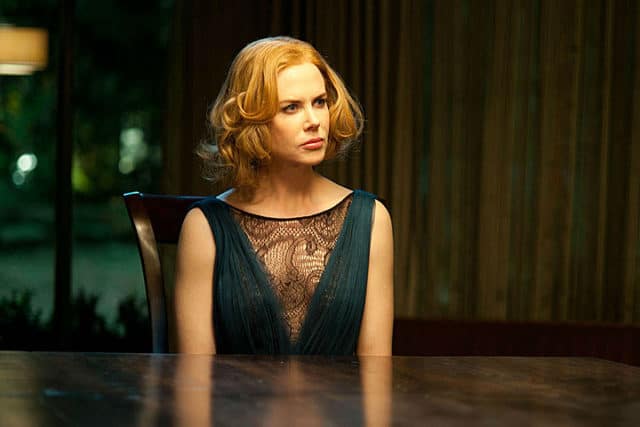 20. Nicole Kidman – $120 Million
Nicole Kidman is one of the most talented and beautiful actresses in the film industry. She was born in Honolulu, Hawaii, on June 20, 1967, but moved to Sydney at the age of four and this is the city in which she was raised. Kidman made her film debut at the age of 16 in the 1983 remake of 'Bush Christmas'. Some other of her earlier films include 'BMX Bandits' and 'Windrider'. From the mid-1990s to the present day, Nicole Kidman has become one of the most successful women in the film industry. Some of her top films include 'Batman Forever', 'Eyes Wide Shut', 'Moulin Rouge', 'The Others', 'The Stepford Wives', 'Lion', and 'The Beguiled. She is set to play Queen Atlanna in 'Aquaman' and has roles in 'The Upside' and 'The Guardian Brothers'. Kidman has won numerous awards for her performances. These have included three Golden Globes, a Silver Bear for Best Actress, a BAFTA Award, and an Academy Award. In 1990, Kidman married Tom Curise and they went on to adopt two children together; Isabella and Connor. Cruise and Kidman divorced in 1991. She then married Keith Urban in 2006 and they have two daughters together; Sunday Rose and Faith Margaret.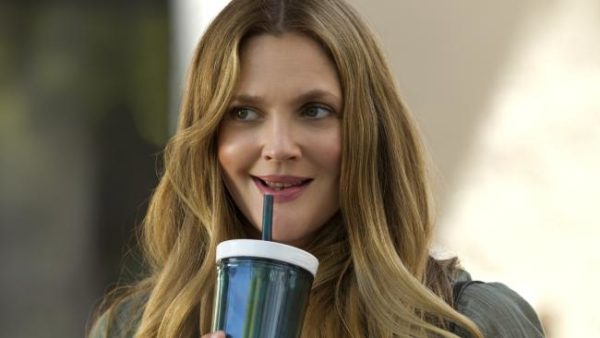 19. Drew Barrymore – $125 Million
Drew Barrymore was born in Culver City, California, on February 22, 1975. She was a child actress who began working in television and then shot to fame for her role in 'E.T. the Extra-Terrestrial'. During her teens, she suffered from drug and alcohol addictions. After spending time in rehab, she resumed her career. Some of her best films include 'Scream', 'Poison Ivy', 'The Wedding Singer', 'Ever After', 'Blended' and '50 First Dates'. Drew Barrymore has won many awards throughout her career, including an Academy Awards, a Golden Globe, a Satellite Award, and a Saturn Award. Barrymore was married to a bar owner called Jeremy Thomas for just two months when she was 19. In 2001, she married Tom Green but the couple divorced in 2002. She ten married Will Kopelman, an art consultant, in 2012. Sadly, the couple divorced in 2016.
18. Sandra Bullock- $125 Million
In Sandra Bullock's extremely successful career she has won two Screen Actors Guild Awards, an Academy Award, and a Golden Globe Award. She was born in Arlington, Virginia, on July 26, 1964. Her career began in 1987 when she had a small role in 'Hangman' and she also starred in the television film 'Bionic Showdown: The Six Million Dollar Man and the Bionic Woman'. It was her role in the 1993 film 'Demolition Man' that was the breakthrough in her acting career. The 1990s were a particularly successful period for Bullock as it was during this decade that she starred in films including 'Speed', 'The Net', 'Practical Magic', 'A Time to Kill', 'While You Were Sleeping', and 'Hope Floats'. Since the turn of the Millennium she has gone on to star in many more successful films that have further established her career. These include 'Miss Congeniality', 'Gravity', 'Two Weeks Notice', and 'The Proposal'. She is now starring in 'Ocean's Eight' which is set for release on June 8, 2018. Bullock was married to Jesse James from 2005 to 2010. She has two adopted children.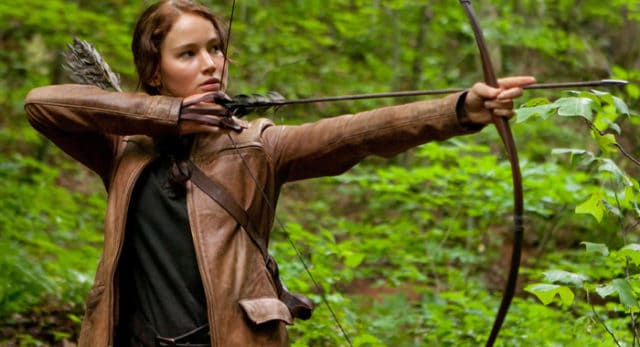 17. Jennifer Lawrence – $130 Million
In 2015 and 2016, Jennifer Lawrence was the highest paid actress in the world. She was born on August 15, 1990 in Indian Hills, Kentucky. She was spotted by a talent scout at the age of 14 and moved to Los Angeles to establish a career in the entertainment industry. She started by playing guest roles in television series before becoming a cast member of 'The Bill Engvall Show' in 2007. Her film debut was in the 2008 film 'Garden Party'. When she took on the role of Mystique in the 2011 film 'X-Men: First Class', she gained further recognition. This is a role that Lawrence has reprised in subsequent films in the series. The movies for which she is most famous are the 'Hunger Games' film series in which she plays the leading role of Katniss Everdeen. Jennifer Lawrence won An Academy Award for her performance in the 2012 film 'Silver Linings Playbook' and she won a BAFTA for her role in the 2013 movie 'American Hustle'. She then won a Golden Globe for playing the role of Joy Mangano in the 2015 biopic 'Joy'.
16. Julia Roberts – $140 Million
Julia Roberts was born in Smyrna, Georgia, on October 28, 1967. She first became famous for playing the lead role in the 1990 romantic comedy 'Pretty Woman' with Richard Gere. The movie was such as success that it grossed $464 million at the worldwide box office. Other movies for which this actress is famous include 'Steel Magnolias', 'Hook', 'The Pelican Brief', Ocean's Eleven', 'Notting Hill', 'My Best Friend's Wedding', 'Valentine's Day', and 'Mirror Mirror'. She has won three Golden Globes out of eight nominations. For her performance in 'Erin Brokovich' she won an Academy Award for Best Actress. She was married to Lyle Lovett from 1993 to 1995. Julia Roberts then married Daniel Moder in 2002. Their twins, Hazel Patricia and Phinnaeus 'Finn' Walter, were born in 2004. Their son Henry Daniel followed in 2007.
15. Jessica Szohr – $145 Million
Jessica Szor is an American actress who was born on March 31, 1985, in Menomonee Falls, Wisconsin. She is best-known for her roles in television series such as 'CSI: Miami', 'What About Brian', and 'Gossip Girl'. She has also starred in many feature films. These include 'The Internship', 'Lucky in Love', and 'I Don't Know How She Does It'. She most recently performed in two films in 2015; 'Club Life' and 'Ted 2′. She is also currently playing the role of Nessa in the television series 'Shameless'.
14. Audrey Tautou – $145 Million
Audrey Tautou is a French actress who began her acting career at the age of 18, predominantly working in television. She was born in Beaumont on August 9, 1976. She appeared in her first film in 1999 when she had a role in 'Venus Beauty Institute'. In 2000, she appeared in both 'Le Libertin' and 'Happenstance'. More recently, she has starred in 'Eternity', 'The Odyssey', and 'Open at Night'. One of the roles for which she is best-known internationally in Sophie Neveu in 'The Da Vinci Code'.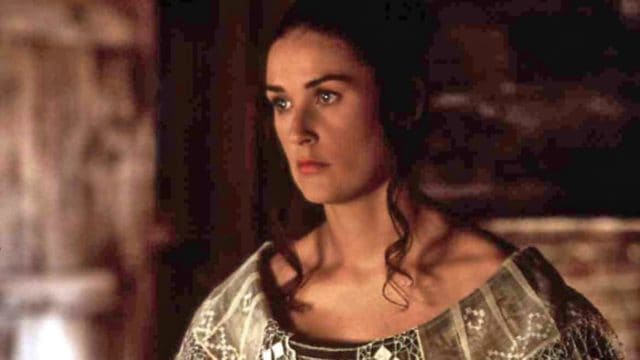 13. Demi Moore – $150 Million
Demi Moore is from Hailey, Ohio, and was born on November 11, 1962. When she dropped out of high school at 16 to follow her dreams of becoming an actress, she posed for the magazine 'Oui'. In 1981, she got a role in the television series 'General Hospital'. However, it was her performances in the 1984 film 'Blame It on Rio' and the 1985 movie 'St. Elmo's Fire' that helped her to gain recognition as a film actress. She is best-known for her roles in films such as 'Ghost', 'Indecent Proposal', 'Disclosure', and 'A Few Good Men'. She is also recognized for her roles in 'Striptease' and 'G.I. Jane'. Demi Moore has been married three times. Her first husband was Freddie Moore to whom she was married from 1980 to 1985. She then married Bruce Willis in 1987 before the couple divorced in 2000. They had three daughters together; Rumer, Scout, and Tallulah. Her third husband was Ashton Kutcher who she was married to from 2005 to 2015.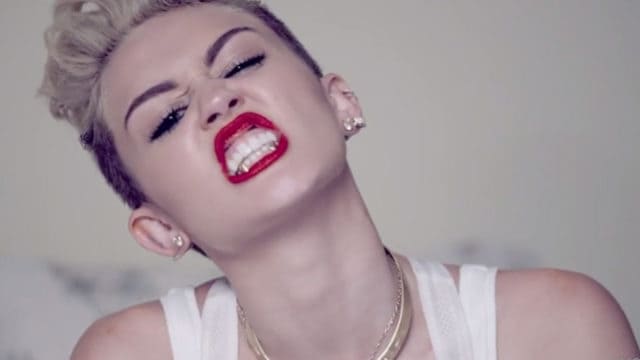 12. Miley Cyrus – $160 Million
Miley Cyrus is the daughter of Bill Ray Cyrus and she has become a famous singer, actress, and songwriter. She appeared on many children's television shows as a child but it was playing Miley Stewart in 'Hannah Montana' that really shot her to fame. Although she has made a significant proportion of her money from her career in the music industry, Miley Cyrus has had starring roles in many movies. Her film debut was in 'Hannah Montana: The Movie'. Other movies in which she has had significant roles include 'Guardians of the Galaxy Vol. 2′, 'Crisis in Six Scenes', 'LOL', 'A Very Murray Christmas', 'Bolt', 'The Night Before', and 'So Undercover'.
11. Xuxa Meneghel – $160 Million
Xuxa Meneghal is a Brazilian actress, singer, and television presenter. She was born on March 27, 1963, in Santa Rosa, Brazil. The majority of the movies in which she has starred have been released only in Brazil. Her feature film debut was in the Brazilian film 'Love Strange Love'. Many of her films are named after her even though she is playing characters of a different name. For example, in the 2000 film 'Xuxa Popstar' she plays the role of Nick and in the 2003 film 'Xuxa Abracadabra' she is Sofia. She has starred in some movies which have been released internationally but these have predominantly aired on television. These include 'El Show de Xuxa', 'Xuxa Park',' Xuxa', and 'Mundo da Xuxa'. Meneghal also plays roles in many television series in Brazil and presents several shows.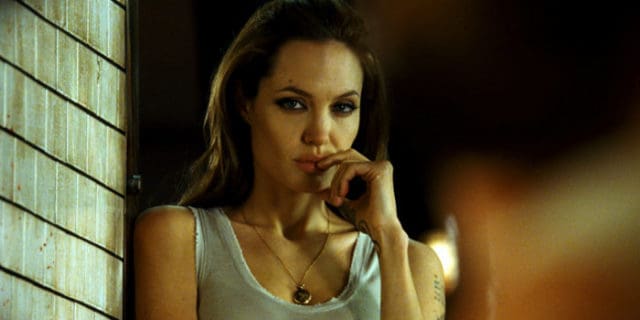 10. Angelina Jolie – $160 Million
Angelina Jolie was born on June 4, 1975, in Los Angeles, California. She is an actress, filmmaker, and humanitarian. She has often been named as the best-paid actress in Hollywood and has won many awards for her work. These include three Golden Globes, two Screen Actors Guild Awards, and an Academy Award. She began her acting career as a child when she appeared in 'Lookin' to Get Out' alongside her actor father Jon Voight. Her film debut came in 1993 when she had a role in the low-budget movie 'Cyborg 2′. Her first lead role was in the 1995 movie 'Hackers'. She is often associated with playing the role of Lara Croft in the 'Tomb Raider' series of films. Other movies for which she is well-known are 'Mr. & Mrs. Smith', 'Maleficent', 'Changeling', 'Unbroken', 'Wanted', and 'In the Land of Blood and Honey'. Angelina Jolie has been married three times. She was married to Johnny lee Miller from 1996 to 2000. She then married Billy Bob Thornton in 2000 before divorcing in 2003. Her lat husband was Brad Pitt who she married in 2014 and became separated in 2016. Together, they have six children, three adopted and three biological; Maddox, Zahara, Shiloh, Pax, Vivienne, and Knox.
9. Catherine Deneuve – $185 Million
Catherine Deneuve is a French actress, singer, model, and producer whose career in the film industry spans seven decades. She was born in Paris on October 22, 1973. Despite now being in her 70s, she continues to work as an actress. She made her film debut in the 1964 musical film 'The Umbrellas of Cherbourg'. She is also well-known for her roles in 'Repulsion', 'The April Fools', 'Hustle', and 'Dancer in the Dark'. Some of her most recent movies include 'The Midwife', 'Bonne Pomme', and 'Standing Tall'. She is appearing in two French films that are set for release in 2018.
8. Krysten Ritter – $185 Million
Krysten Ritter was born on December 16, 1981, in Bloomsburg, Pennsylvania. She is an actress, a singer, a writer, and a former model. She is best-known for her television roles in series which include 'Don't Trust the B—- in Apartment 23′, 'Breaking Bad', and 'Jessica Jones and the Defenders'. She made her film debut in the 2001 film 'Someone Like You' playing the minor role of a model. The movies for which she is best-known are 'What Happens in Vegas', '27 Dresses', 'She's Out of My League', Confessions of a Shopaholic', 'Big Eyes', and 'She's Out of My League'. She lives in Los Angeles and is in a relationship with musician Adam Granduciel.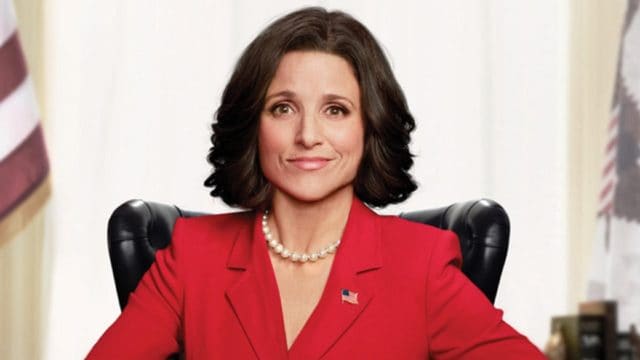 7. Julia Louis Dreyfus – $200 Million
Julia Louis Dreyfus is an American television and film actress who was awarded a star on the Hollywood Walk of Fame in 2010. She was born in New York on January 13, 1951. She began her acting career in 1982 and is best-known for television roles in 'Seinfeld', 'Saturday Night Live', and 'The New Adventures of Old Christine'. She currently plays Selina Meyer in 'Veep'. In terms of the movies in which she has starred, her first role was as Jeanette Cooper in the 1986 movie 'Troll'. Other movies in which she has starred include 'Hannah and Her Sisters', 'Lampoon's Christmas Vacation', 'North', and 'Enough Said'. She has also proved voices for characters in 'Planes' and 'A Bug's Life'.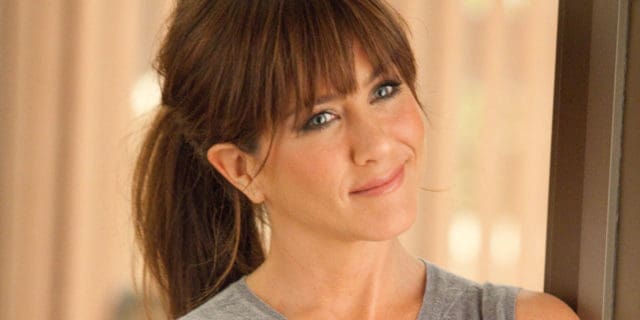 6. Jennifer Aniston – $200 Million
Jennifer Aniston was born in Sherman Oaks, California, on February 11, 1969. She is the daughter of actor John Aniston and actress Nancy Dow. She began her acting career in 1987 but it was playing the role of Rachel Green in 'Friends' from 1994 to 2004 that established her as a successful actress. This is still a role with which she is widely associated. Her film debut came in 1993 when she had a role in 'Leprechaun'. She also had roles in many films whilst working on 'Friends', such as 'Picture Perfect', 'Office Space', 'Bruce Almighty', and 'Along Came Polly'. After 'Friends' finished, she concentrated on a career in the movie industry and starred in many more films, including 'Storks', 'The Break-Up', 'Marley & Me', 'The Bounty Hunter', 'Life of Crime', and 'She's Funny That Way'. This award-winning actress is also in the 2017 movie 'The Yellow Birds' and in 'Dumplin", which is set for release in 2018.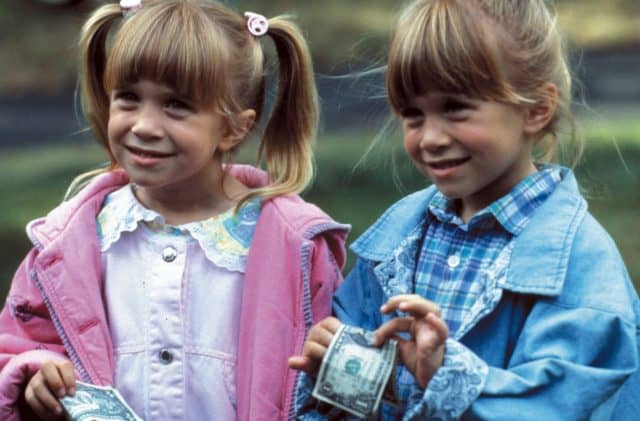 5. Mary Kate and Ashley Olsen – $200 Million Each
The combined net worth of Mary-Kate and Ashley Olsen is a whopping $400 million so, as a pair, they would come higher on this list. However, individually, they are worth an estimated $200 million each. Collectively, they are known as the Olsen Twins. They were born in Sherman Oaks, Los Angeles, on June 13, 1986. They launched their acting careers in 1987 when they jointly played the role of one character, Michelle Tanner, on 'Full House'. They starred in many television and direct-to-video films before starring together in the 2004 comedy 'New York Minute' in which they played Roxy and Jane Ryan. Following this movie, Ashley Retired from acting to focus on a career in the fashion industry but Mary-Kate combined careers as both an actress and a fashion designer. Some of the movies in which she has starred include 'Factory Girl', 'The Wackness', 'Beastly', and 'Scatter My Ashes at Bergdoff'. Since 2014, Mary Kate has joined her sister in focusing more on her career as a designer. While Ashley is not yet married, Mary-Kate married Olivier Sarkozy in 2015.
4. Sasha Alexander – $215 Million
Sasha Alexander is a Serbian-American actress who was born in Los Angeles on May 17, 1973. Although she is best-known for her roles in television series, such as 'Dawson's Creek, she has also starred in many movies. These have included 'Yes Man' with Jim Carrey, 'He's Just Not That into You', 'Love Happens', and 'Mission Impossible III'. In 1999, she married Luka Pecel but the marriage was annulled in the same year. She then married Edoardo Ponti in 2007 and the couple have two children. Her husband is the son of Sophia Loren and Carlo Ponti.
3. Paget Brewster – $245 Million
Paget Brewster was born on March 10, 1969, in Concord, Massachusetts, but now lives in Los Angeles. She is best-known for her television roles, which include Emily Prentiss on 'Criminal Minds' and Kathy in 'Friends'. However, it is her movie roles that have earned her substantial amounts of money and led her to having a net worth of $245 million. Her film debut was in 1998 when she played the role of Michelle in 'Let's Talk About Sex'. Other movies in which she has appeared include 'Man of the House', 'The Specials', 'The Adventures of Rocky and Bullwinkle', 'The Big Bad Swim', and 'Unaccompanied Minors'. She has also provided voices for five movies; 'Batman: The Dark Knight Returns', 'Gumshoe', 'Justice League: Gods and Monsters', ''Axis', and 'Batman and Harley Quinn'.
2. Mia Wasikowska – $275 Million
Mia Wasikowska is an Australian actress who was born in Canberra on October 14, 1989. She first became well-known when she starred in a television series called 'All Saints' in 2004. Two years later, she made her feature film debut in 'Suburban Mayhem'. Since then, she has gone on to establish a successful career in both film and television. Some of the movies in which she has starred include 'Alice in Wonderland', 'Defiance', 'Lawless', 'September', 'Jane Eyre', 'Alice Through the Looking Glass', and 'Crimson Peak'. In 2017, she was in 'The Man with the Iron Heart' playing the role of Anna Novak and also in 'Damsel'.
1. Jessica Alba – $350 Million
Jessica Alba is an award-winning actress who was born on April 28, 1981, in Pomona, California. She made her movie debut in 1994 when she played Gail in 'Camp Nowhere'. She went on to star in numerous movies and has received critical acclaim for her performances. Some of her movies include 'The Mechanic', 'Meet Bill', 'Fantastic Four', 'Paranoid', 'Spy Kids 4: All the Time in the World', 'Machete', 'The Killer Inside Me', and 'Some Kind of Beautiful'. Jessica Alba has also had many roles in television series. Most recently, she played herself in 10 episodes of 'Planet of the Apes'. Jessica Alba married Cash Warren in 2008 and have two daughters. They are expecting the birth of their son in 2018.