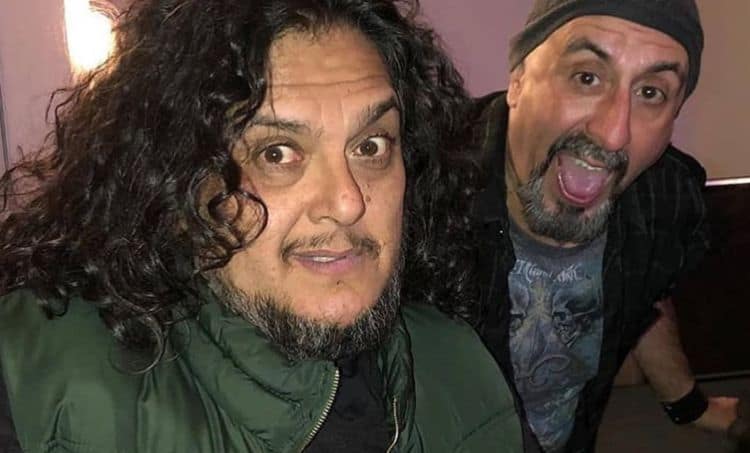 Felipe Esparza is hardly unknown in the comedy circle. If you're a comedy aficionado, you already know about Esparza and his crass comedy. If you're just stumbling upon Esparza, you've just found yourself a genuinely funny guy who'll make you laugh at the most blunt lines you'll ever hear. Esparza has a new special on HBO called Translate This, and it'll focus on his life being an immigrant and everything else that comes along with it. Here are five things you should know about this comedian before he breaks through the mainstream comedy crowd.
1. It all started in rehab.
Esparza was in rehab for drug use when he got into stand-up comedy. He'd always wanted to be a comedian since he was a kid. A counselor once asked Esparza to write down five goals for himself, and up until then, he really didn't have much to pursue. The first thing he came up with for his list is to be a comedian. Even being sober came up third to this. The second was travel to Italy, and the last two had long been forgotten. After this list, the rest was history.
2. He took advantage of his English knowledge.
Just like many immigrant families, Esparza had to do majority of the translating for his parents. This might have proved taxing in many ways, but it also gave Esparza an advantage when it comes to things he didn't want his parents to know about. For example, his parents didn't really need to know about the grades he was getting in school, so he just skipped that in translation.
3. He lived a really dangerous life.
Besides the drugs and the drug selling, Esparza was in a gang from his late teens to his early 20s. He'd always been associated with gangbangers since he was 13, so he knew that lifestyle really well. It wasn't until he became associated with Father Greg Boyle from Homeboy Industries that his life really took a turn. It was actually Father Greg that brought him in to rehab.
4. He's been doing comedy since the 90s.
That's a long time to still be around in comedy. And while the big leagues didn't come for him until over 25 years later, he's always had a steady gig doing stand up comedy–something that he really loves doing. His biggest break probably came in 2010 after winning NBC's Last comic Standing. Since then, he's had a Netflix special called They're Not Gonna Laugh At You, guest appearances in the TV show Superstore, and a podcast called What's Up Fool?–in reference to his famous line.
5. His comedy is more than just about being Latino.
There are, after all, so many different kinds of immigrants out there, and most people can really relate to that. He also talks greatly about his gang life, his drug use and recovery, his life now being a parent, and so many other things. Esparza offers more than just the usual immigration jokes, and hopefully, this new show will bring his talents to a bigger stage.
Save