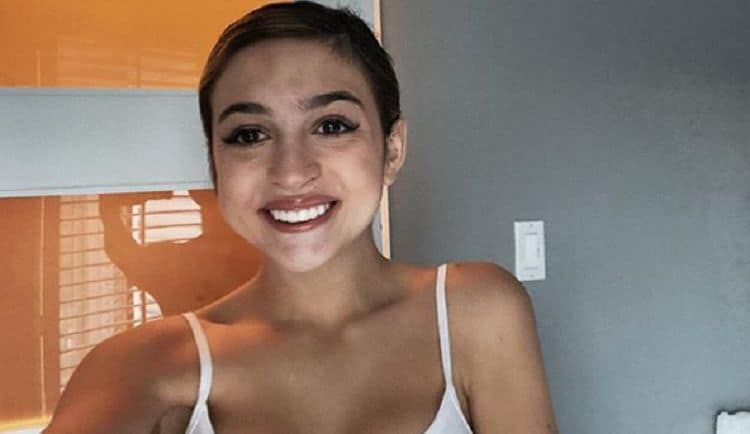 If you don't know who Josie Totah is it's not the end of the world but it might be time to start paying attention and cluing in to who she is and why she's so popular. After all there's a new generation of stars coming up and she happens to be among them, much as has happened throughout the decades in which people fail to recognize just who's hot now and why. At this point in her career Josie has become something of a confident and very present entertainer as she's managed to put herself out in front of the cameras and the people alike in order to become known and to become the kind of actor that people are willing to watch over and over. At this point Josie's star is rising quickly and it might rise even quicker in the coming days since there are plenty of chances being given to feature her style of acting and sense of humor.
Here are a few things you might not have known about Josie:
10. She came out as a transgender woman in 2018.
Some might think that coming out is a lot easier in this day and age, but for many it's still a difficulty that has to be faced and something that might cause an individual to receive a great deal of backlash from people around them. Thankfully Josie has ridden the support and acceptance pretty well thus far.
9. She's been the voice for Nina in Nina Needs to Go.
If anyone's watched the Disney channel and seen the little red-haired girl named Nina who somehow forgets to use the bathroom so often when someone asks her if she needs to go, then they'll know exactly who I'm speaking of. But if you need a refresher there are clips available on YouTube that will make it a little clearer.
8. She's set to be the lead in the Saved by the Bell revival.
According to Jeremy Dick of TVWeb she'll be playing Lexi, the popular cheerleader that the rest of the students will know to fear and respect at the same time. In other words she's going to be the mean girl of the bunch, or so it sounds.
7. At this point she's still in her late teens.
Josie is still a teenager, which makes her selection for Saved by the Bell rather perfect since it means that she can at least look and act the part no matter if she's mature for her age and has a level of intelligence that has taken her quite far at this point in her life.
6. She's gained a great number of accolades at a young age.
It's fair to say that Josie has managed to become quite the talented and respected individual as she's taken her career to heights that have taken some people years and years to reach. What the future holds for her is uncertain as it is with anyone, but it appears rather positive at this point.
5. She started out playing male roles.
Everyone has to start somewhere and it would appear to be quite natural that she might have started out with roles that would reveal her as a boy considering she hadn't come out yet. Since she did however people have been quite accepting and obviously she's been doing just fine and taking on other roles that many fans have gladly accepted her in.
4. Josie has a pretty positive outlook on life.
There's no doubt that being a transgender woman has been somewhat taxing on her throughout the short time since she came out, but thus far she's remained rather positive when it comes to her life and how the world around reacts to who she is. At this time it does sound as though she's not bothered by anything that doesn't affect her on a deeper level.
3. She's a big fan of musical theater.
Everyone has their interests and Josie has made it clear that she's a big fan of musical theater. Some folks get into the whole act for their own reasons while some enjoy the music or the acting all on its own.
2. She doesn't have any lack of confidence.
This is of course a truly important aspect of her character since it means that she doesn't bother thinking about the negative connotations that anyone might bring up about being transgender, but focuses forward on her career and enjoying her life, which is the point after all. Those that question her for any other reason than her ability are usually those that are a little narrow-minded to see her as anything but transgender.
1. So far her net worth is around $400,000.
It's not the most impressive net worth out there but she's far from done and it's easy to think that the further she goes the more she's going to be worth since she's already shown great promise.
The next generation isn't just coming, they're here.
Tell us what's wrong with this post? How could we improve it? :)
Let us improve this post!