Apollo Nida is a name that has become synonymous with controversy and legal entanglements. From his much-publicized marriage to Phaedra Parks, one of The Real Housewives of Atlanta, to subsequent relationship dynamics, Nida's romantic entanglements have played out in front of cameras and captivated audiences. However, beyond the glitz and glamour of reality TV, Nida's story takes a darker turn.
Nida's criminal history reveals a troubled past, with offences including bank fraud and identity theft. This criminal path eventually led to his arrest, trial, and subsequent time served in prison. In this article, we delve into the complex life of Apollo Nida, examining his marriages, as well as criminal history. From high-profile relationships to a shocking criminal trajectory, Nida's journey offers many pockets of intrigue.
Apollo Nida's First Marriage Was to a Celebrity Lawyer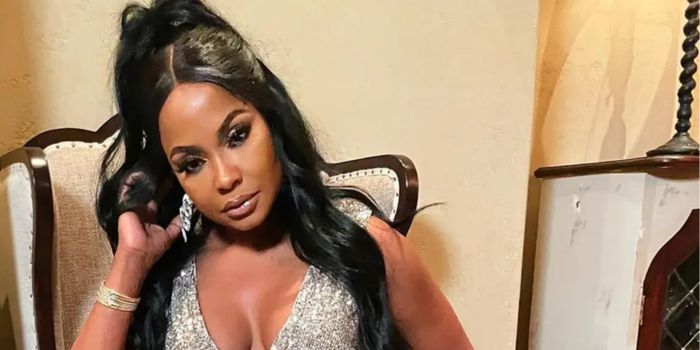 There is not a lot of information on Nida's early life but his rise to fame started after his wife, Phaedra Parks joined the cast of The Real Housewives of Atlanta in 2010. This was his first wife and the two were married for only a year before she became a cast member on the show. Parks is an impressive woman who has her hands in many lucrative pots, she works as an attorney and runs a business while still finding the time to be on reality tv. Before she joined the TV show she had worked with several high-profile celebrities and was well known for her work in litigation. Parks has also been a commentator and analyst on new shows regarding popular law cases.
Nida and Parks were married for eight years and in that time they had two sons together. Ayden, their first child was born a year after they got married in 2010 and 2013, their second child, Dylan followed. The couple separated when he was sentenced in 2014, and the divorce was not finalized until 2017 while he was in jail.
Apollo Nida's Criminal History Is Tied to Fraudulent Activity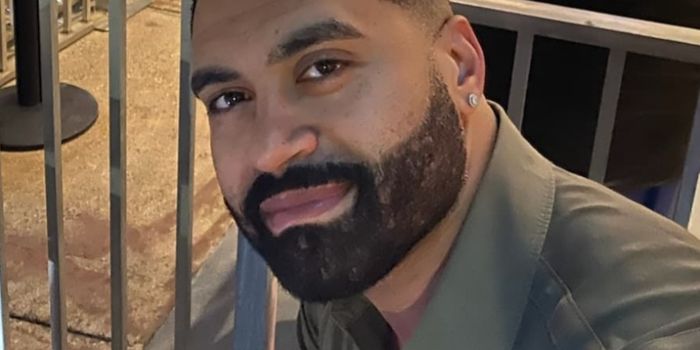 In July 2014, Apollo Nida was given an 8-year sentence for his identity theft and fraud. He had pled guilty to the charge in May of the same year. This was not the only penalty for his crimes, Nida also had to pay back $2.3 million in restitution to the people he defrauded.
The case revealed that Nida had been running the scam scheme for four years, starting in 2010. He ran a debt-collection system where he got access to personal information, which was in turn used to claim property or receive money from the government. The operations and Nida's involvement were revealed when his partner Gayla St. Julien revealed to the police that Nida was their partner. When all of this came to light Park maintained that she knew nothing of his actions especially as she lead a very busy life running her businesses and caring for her children.
Nida is not the only person from The Real Housewives of Atlanta who has been involved in fraudulent activity. Jen Shah, one of the cast members was arrested for her connection to people who ran a scam scheme. There had been talks about the real source of her income on the show and when it came to be known that she participated in fraud it was not completely shocking to her co-stars. She is currently in prison on a six-year charge for fraud. Another cast member of the show who has been embroiled in a fraud case is musician, Erika Jay.
Nida's Second Marriage Happened After he Left Jail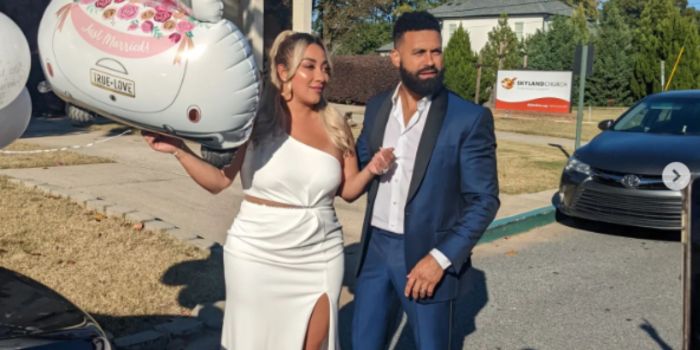 In a very intimate ceremony, Nida got remarried. His second wife is Sherien Almufti, she works in real estate as an investor and developer. The two are believed to be old friends and while Nida was in prison they started dating. They became engaged in 2016. Nida was released from prison in 2019 due to a shortening of his sentence from eight years to five. It was four years after his release that they got married. Their wedding was a private affair and the couple only confirmed it much later. His ex-wife Phaedra Parks and their sons were not in attendance, it is reported that they were aware of the wedding.