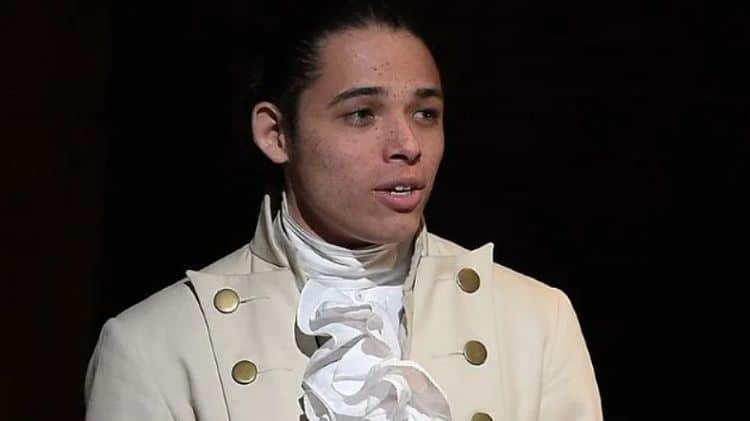 Anthony Ramos quickly became a star when he was cast in with dual roles in the original Broadway production of Hamilton. Throughout the production, it was apparent that Anthony was working with some serious talent, and it didn't take long for other opportunities to start rolling in for him as well. In 2017, he was cast as Mars Blackmon in the Netflix series She's Got To Have It which was based on the film of the same name. Although the series only lasted for two seasons, it put Anthony in front of a wide audience and countless people fell in love with his work. Although some of his upcoming projects have been delayed because of COVID-19, Anthony has some things in the pipeline that he's ready to share with the world. Keep reading to learn 10 things you didn't know about Anthony Ramos.
1. He Got Into Acting By Accident
If you've ever seen Anthony perform, you probably got the feeling that he was born to be an actor and while that may be true, he wasn't always planning on acting. He actually fell into it by accident when he auditioned for a school play and ended up being cast in the lead role. After that, he found himself hooked.
2. He's A Proud Brooklyn Native
Anthony was born and raised in Brooklyn and he is very proud of it. He grew up in Bushwick where he was raised by a single mother. Not only has the city been the perfect place for him to start and build his acting career, but it's also played a big role in the types of things he likes to create.
3. He Was A Baseball Player
Growing up, Anthony was heavily involved in sports and he was a talented baseball player. During an interview with Theater Mania he said, "In high school baseball was life. My senior year I had the highest batting average on the team. I was one of the starting pitchers." He continued, "I wanted to play Division III ball and eventually coach. I knew that I was good enough to play college ball, but not professionally. My plan was to compete in college, get some money for school, and then coach after graduation — maybe at my old high school. I was planning my life around that vision."
4. He's Released Music
If you've seen Hamilton you know Anthony has a great singing voice, but his musical talents aren't just reserved for theater work. He is a musician in real life and he released his debut project, The Freedom EP, in 2018. He followed up with a full length album in 2019 titled The Good & the Bad.
5. He's In A Relationship
Anthony has been in a relationship with actress Jasmine Cephas Jones since 2015. The couple met while rehearsing for the off-Broadway run of Hamilton. Jasmine's father is actor Ron Cephas Jones who is well-known for his role in This Is Us. Anthony and Jasmine became engaged in 2018.
6. He Has A YouTube Channel
His professional acting jobs aren't the only time Anthony likes to get in front of the camera. He also has a YouTube channel where he posts content related to his music and his personal life. The channel has 211,000 subscribers, but what's even more impressive is the fact that it's gotten more than 14 million views.
7. He's Never Been Afraid To Speak His Mind
There are lots of celebrities who like to keep certain topics to themselves out of fear of backlash, but Anthony has never been scared to stand up for the things he believes in. He has consistently used his platform to speak out in defense of human rights and social justice.
8. He Hopes His Creativity Heals People
As an entertainer, Anthony obviously hopes that people are entertained by the work he puts out, but that certainly isn't his only goal. He genuinely hopes people connect with his work on a deeper level. While talking to Interview Magazine he said, "I make music to heal. The movies are to heal people."
9. He's A Dog Dad
Anthony and Jasmine haven't started a family, but they're already parents in their own right. They have two dogs, Nala and Prince, one of which they recently adopted during the pandemic. Like the great pet parents they are, Anthony and Jasmine have created an Instagram account for Nala and Prince – and yes, it has more followers than you.
10. He Loved Working With Bradley Cooper
Anthony got the chance to work with Bradley Cooper in the 2018 film, A Star is Born. Not only did Cooper star in the film, he directed it as well. When talking about the experience of working with Bradley, Anthony told Interview Magazine that Cooper is "probably one of the great- est directors of all time. That dude is one of the best teachers I have ever had the honor and privilege to learn under."
Tell us what's wrong with this post? How could we improve it? :)
Let us improve this post!