Disney is on a hot streak when it comes to live-action films. The Little Mermaid made No. 1 at the box office, and it continues to prove that Disney's decision to dip into its animated vault was a smart move. Does that their live-action reboots are good? Not particularly. One of the biggest issues with these remakes is the fact that they can't simply recapture the magic of their animated counterparts. But it does make one think about other animated features that could be great live-action films.
Whatever spectrum you're on, there are animated features that could make an excellent transition into the live-action realm seamlessly. Ideally, the jump to live-action would only enhance the lore of said original feature. It should be a shot-for-shot remake of its animated counterpart. However, it also can't deviate from the themes and messages that made its predecessor such a classic. These are the five animated features that could be great live-action films.
WALL-E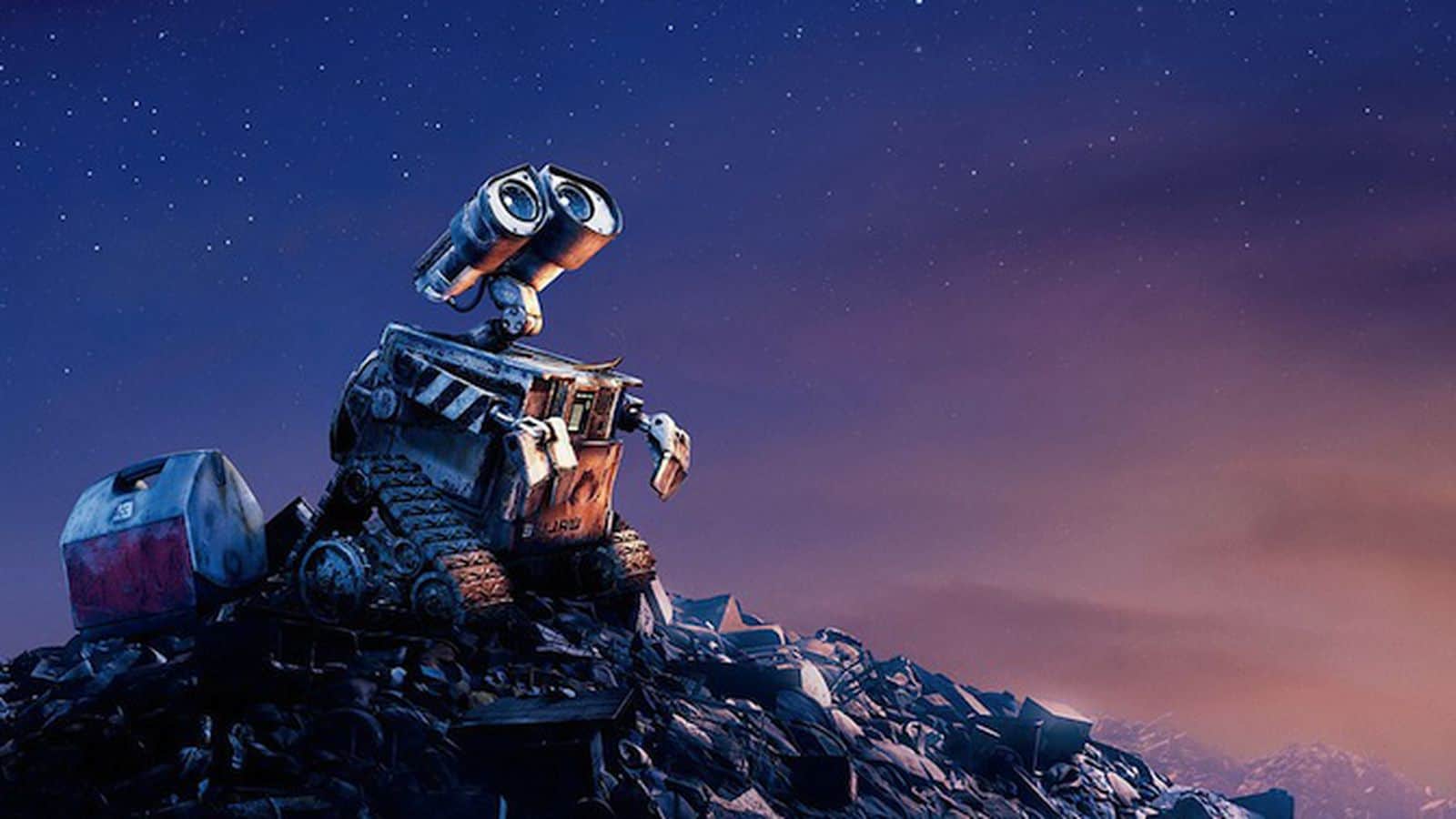 WALL-E is one of the darker stories in Pixar's catalog. Altogether, it speaks about the possible future of humanity. Technology is everywhere, and with the evolution of it each year, it wouldn't be much of a surprise if all the necessities for humans were at the push of a button. Still, WALL-E is a sweet love story in the midst of a wasteland known as Earth.
Short for Waste Allocation Load Lifter Earth-class, the main protagonist is the last robot on Earth. He hopelessly spends his days on Earth tidying up the planet. However, as time passes by, WALL-E develops a personality. The biggest thing with the curious robot is his longing for companionship. That all changes because of one occurrence. EVE, a sleek and shapely probe, is sent down to Earth on a scanning mission. WALL-E instantly falls in love and embarks on the greatest journey of his life.
WALL-E's visuals are incredible. The biggest positive of turning the 2008 feature into a live-action film is that the overall aesthetic isn't impossible to translate to live-action. Plus, there are numerous ways that the re-imaging of the story can go. At the center of WALL-E is an awe-inspiring love story that can easily connect with audiences. It's essentially a perfect film. There's the element of incorporating more humans into a live-action story, as the weight of the film's themes is quite deep. However, if the filmmakers opted not to go that route, it wouldn't be such a bad thing.
Coraline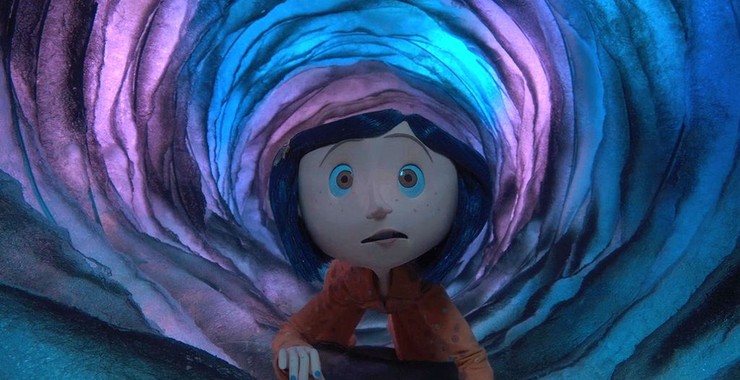 This bold and breathtaking stop-animation is one of the best non-Pixar films ever made. Just as The Nightmare Before Christmas is a feast, this 2009 film tells an excellent story that reaches all audiences. Directed by Henry Selick, the titular Coraline discovers a secret door that leads to an alternate world that closely mirrors her own. But in many ways, it's better. However, her beautiful paradise becomes a nightmare when her parallel family tries to keep her there forever.
Coraline has hints of Pan's Labyrinth in terms of both visuals and premise. Guillermo del Toro would be perfect for the live-action feature. The way Selick manages to balance the fantasy and horror elements are incredible. The themes explored in this film also allow for some flexibility in the way they can be told in live-action form. But there's simply nothing wrong with retelling. It's a straightforward but complex story with strong live-action visuals.
The Nightmare Before Christmas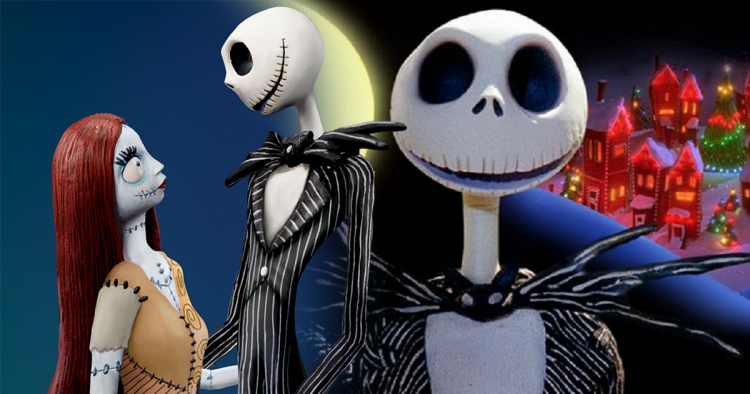 Another gem from Henry Selick has an original story by Tim Burton. The director behind classics such as Sweeney Todd: The Demon Barber of Fleet Street and Edward Scissorhands' unique and Gothic style of filmmaking would be perfect for the live-action. In fact, he would be an excellent choice for Coraline as well.
This stunning masterpiece follows Jack Skellington, who becomes quite bored with the same annual routine of frightening people in the "real world." When he stumbles onto Christmastown, he plots to take control of the holiday by kidnapping Santa Claus and stepping into his role. Though it's doubtful that real skeleton men would be able to exist in the live-action film, it'll certainly be interesting to see how any filmmaker can turn this animated classic into a live-action film.
The Incredibles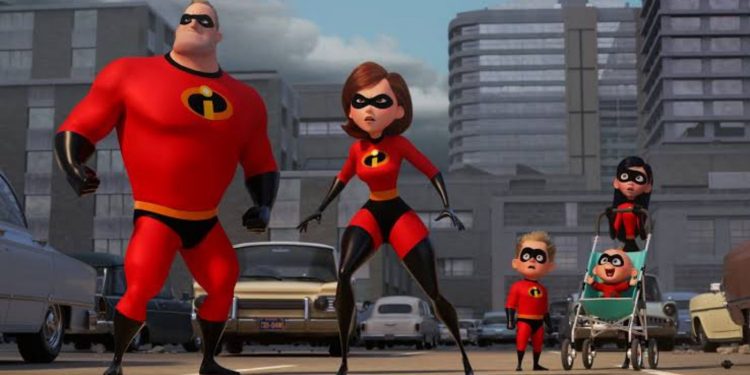 The superhero craze may be winding down at this point. However, that doesn't mean that The Incredibles isn't any less than a stellar outing. The 2004 action/adventure addresses the importance of family, self-identity, and compassion. The superhero story is just a backdrop for this captivating story that has a cast full of compelling and fun characters.
The Pixar film focuses on Mr. Incredible and his desire to return to a life of adventure. He gets a chance to do so, thanks to a former fan. However, a shocking betrayal puts him in deep trouble. It's up to his family to save him and the rest of the world. The powers are pretty generic at this point, but it would still be fun to recapture the magic in live-action form.