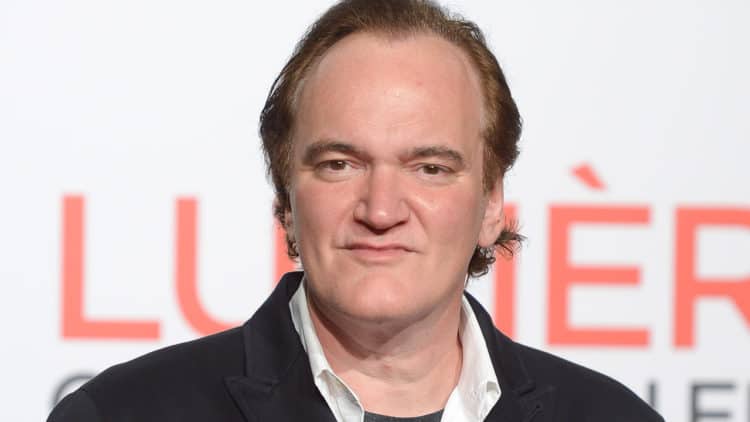 When you look back at the history of the Academy Awards, you'll be stunned to find who's never won the prestigious award. This list will highlight five talented directors who have yet to take home the golden statue. These directors have made several classics in their careers that should've resulted in an Oscar win. This list is strictly for the category of Best Director, so none of these filmmakers are exempt if they've won an award in another category. Let's quickly get started with the first big name.
Alfred Hitchcock
Deemed the "Master of Suspense" and one of the greatest directors to ever step into the world of filmmaking, Alfred Hitchcock has surprisingly never won an Oscar for any of his films. Hitchcock has been nominated five times for Rebecca, Lifeboat, Spellbound, Rear Window, and Psycho, yet he's left empty handed each and every time. Even so, Hitchcock's filmography is packed with other classics such as The Birds, North By Northwest, and Vertigo, but those films never got him a best directing nomination. Hitchcock was a revolutionary filmmaker whose films were bold works of art that often challenged an audience's mind and took them on incredible journeys. There's no clear reason why Alfred Hitchcock has never won a Best Directing award. Perhaps it was political move as it's been well documented that Tinseltown is all about politics. Whatever the case is, Hitchcock's remarkable 23-year career isn't stained because of his lack of a Best Director Oscar.
David Fincher
Fincher's filmmaking career actually started off on a bad note due to the critical reception of Alien 3. That film remains his worst reviewed movie that he's ever directed as Fincher has gone on to make classics such as Seven, Fight Club, and Gone Girl; however, the veteran filmmaker has only been nominated for a Best Director Oscar for three films: The Social Network, The Curious Case Of Benjamin Button, and most recently, Mank. Fincher not winning a directing award just appears to be a case of bad timing for the long-time filmmaker. Despite the critical reception of Seven and Fight Club, both turned out to be financial bombs that didn't particularly fit the mold of what Oscar voters chose for in top categories.
Quentin Tarantino
Quentin Tarantino often deems himself as a writer first than a director, even though the long-time filmmaker has proven his craft in such a field. Like every director on this list, Tarantino has such a distinct style that it could've been easy for him to trip over his ambitions; however, with each passing film, Tarantino sores in both the writing and directing department. Still, Tarantino has yet to win the prestigious award the three times he's been nominated, though Tarantino does own two statues in the Best Screenplay category for Pulp Fiction and Django Unchained. With the long-time filmmaker adamant about hanging up the boots after his next film, it should be interesting to see if the Oscar voters finally give Tarantino the win he should've gotten for Pulp Fiction.
Orson Welles
Unfortunately, Orson Welles is a proven example of the politics game hindering the filmmakers' chances of ever receiving a directing nomination for his tremendous work throughout his career. In fact, it's stunning that Welles actually won a screenwriting award for Citizen Kane since William Randolph Hearst Sr. went out of his way to try and destroy the film. Welles is recognized as one of the greatest filmmakers to step in front and behind the camera thanks to incredible works such The Third Man, Touch of Evil, and Chimes at Midnight. Despite being snubbed for most of his filmmaking career, Welles was given the Honorary Award from the Academy in 1971. As this list has proven thus far, you don't need to win an Oscar to make a big impact in the world of cinema.
Stanley Kubrick
Speaking of filmmakers who's made a big impact in the world of cinema, Stanley Kubrick has been nominated for A Clockwork Orange, Dr. Strangelove or: How I Learned to Stop Worrying and Love the Bomb, Barry Lyndon, and 2001: A Space Odyssey, yet the one Oscar win that Kubrick has on his record is for Special Visual Effects of 2001: A Space Odyssey. The Shining, which was reviled by Stephen King and fans of the original source material, actually got Kubrick his first and only Golden Raspberry nomination. Again, Kubrick's films don't typically meet the formula that Academy voters tend to favor. Even so, his remarkable career has given audiences visually stunning and thought-provoking films will always be studied for future filmmakers to come. Gone Girl