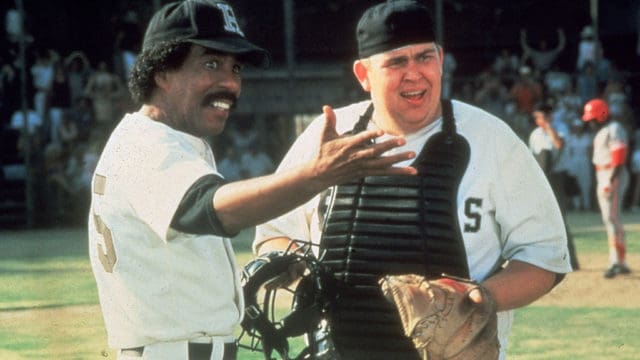 Every week we see films that leave us teachings that are very important or very banal, but almost all the stories keep some kind of moral code. Either way, we often find lessons in cinema for nearly any culture, genre, or vertical. Given it's the holiday season and people tend to waste away the money they make on gifts and partying, today we have prepared a list of five films that will help you think more carefully about your finances. Take note of the ones that most attract your attention and please, pay attention to some of the lessons you can learn!
Brewster's Millions (The great waste, 1985)
The premise of this movie is that a minor league baseball player without many talents receives an inheritance from an uncle he did not know. In order to access it ($300 million), he has to comply with the condition imposed on him by his deceased relative in the will: he must spend $30 million within one month, but only on unusable things, which he will not be able to take over later. All this in order that the young person understands the value of money and knows how to invest it or spend it wisely.
Buy, throw, buy (2010)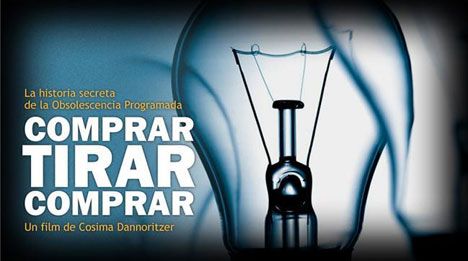 It is a Spanish documentary film that exposes in a clear and concise way how large companies operate, governed by the principle of programmed obsolescence. Surely you wonder what that is, because it goes that each manufacturer stipulates a lifetime of their products, but in order to sell more units, they can reduce it or make it more fragile, making consumers feel in need and practically in the obligation to buy new products. This documentary not only manages to highlight the modus operandi of corporations, but also leaves a clear message to the viewer: not to succumb to excessive consumerism.
The Prize Winner of Defiance, Ohio (The winner, 2005)
This film starring Julianne Moore tells the story of Evelyn Ryan, a housewife who felt the need to use her ingenuity and creativity to get out of financial trouble using guaranteed loans to support her ten children. He got it prepared strategically to compete as soon as contest began. The best? It is a story based on real events.
Plastic Planet (Plastic Planet, 2009)
Once again we present a documentary film, but it was made by an Austrian-German crew, and exposes the passive concern that exists before the exorbitant production of plastic on the planet. In this film they manage to find the origin of the problem and make the spectator understand why it is so serious that we are so immersed in the need to produce this material. Do you usually recycle at home? If you do not do it, surely after seeing it it will become your new hobby.
Cinderella Man (2005)
This film is inspired by real events but not in its entirety. They tell part of the life of James J. Braddock, who after being a boxing champion was plunged into poverty because of bad investments. With the help of his manager and although his wife did not agree, he returns to the ring and proves to be a fighter despite not having the youth that favored him years ago. Many say that it is a story that inspires by its rarity, because it basically deals with how a man went from being rich to poor and then rich again.
Are you interested in titles? Tell us about the movie that has made you think about your finances. You will notice that not many of them touch the subject directly, but there are lots of stories that will make you settle down and realize the importance of saving, in more ways than one.
Tell us what's wrong with this post? How could we improve it? :)
Let us improve this post!