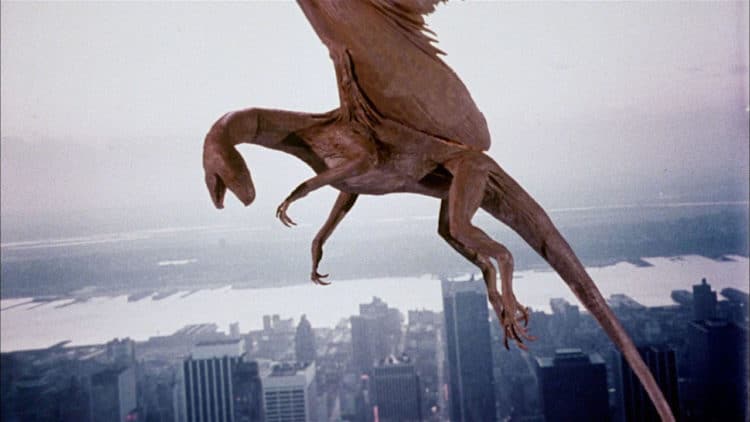 So let's be honest, a lot of 80s horror movies were campy, kind of hard to get into if you watched them a decade later, and as far as effects went some of them were woefully under-equipped to handle their own story. But that's the whole point, the story lines were great, but the execution was kind of 'meh'. That's easy to explain however since back then the technology was still trying to catch up with the demands of the times, as is pretty usual if we're being completely honest. The stories weren't too bad since they had a certain compelling feel to them that was gripping and if not for the lackluster effect at the time would have made bigger headlines than they did. In fact a lot of horror in the 80s was starting to give way to slasher films that took over with effects and story lines that were so over the top that anything else was considered to be passe the moment it was released. But that didn't stop people from making these kinds of movies since no matter what it's better to have more representation in the horror genre instead of less.
Here are five of the most underrated horror movies of the 80s.
5. Shocker
Daniel Kurland from Bloody Disgusting nails it when he calls Wes Craven a master of horror since quite honestly Craven must have some seriously disturbing nightmares to come up with this kind of stuff. It's hard to believe that 30 years ago we were treated to a movie about a convict on death row that made a deal with a dark force, presumably the devil, and was transformed into pure energy that could go just about anywhere so long as he had access to an electrical circuit or current. Trapping him in the TV was a great idea, but if this movie was made nowadays you can easily think that he'd learn how to access the WiFi and really mess things up.
4. Silver Bullet
One of the biggest issues with Stephen King stories used to be that as soon as they were adapted to the big screen, or even the small screen, something went wrong and the director somehow screwed things up by taking their own vision and ignoring the source material. As werewolf movies go this wasn't too bad really but seeing as it was the 80s it would seem that werewolves were hitting a lull, as were a lot of supernatural creatures that weren't considered as edgy and filled with the kind of attitude that people were wanting to see. This might have done a little better had it come out in the 90s, but given that thought it's not certain just who would have played each role, or if it would have worked as well.
3. C.H.U.D.
Anything toxic was becoming a big draw in the movies since it tended to lead in interesting creative directions for those that knew how to use it. But homeless people turning into flesh-eating monsters was something that a lot of people were kind of divided on since it almost seems like something you might have seen on an episode of Elvira as one of her features or in a B movie reel since it wasn't the most popular idea. But this movie does have some potential to it and, I hate to say this because I'm not a fan of reboots, it might actually be worthwhile to reboot or remake this one somewhere down the line.
2. Pumpkinhead
This movie seems like it should have inspired a lot more people than it did since the creature in the film is absolutely terrifying and is obviously more than a little durable since it walked through a flamethrower turned on full blast and just kept coming. But the twist here is that once Ed Harley, the man that asked the witch that brought the creature to life, is wounded, so is the creature. That means that Pumpkinhead has one glaring weakness, whoever asked it to be drawn forth was thereby bound by it and wouldn't know peace until the creature's job was done or they were dead. In truth that could have been the same goal depending on how much control the witch had over the creature.
1. Q: The Winged Serpent
Only in New York does it seem that an egg the size of a boulder could be hidden anywhere and go unnoticed for so long a time. Plus, only in the big city would something the size of this creature go unnoticed until it finally decided to strike. Getting a remake of this movie might not be possible but it's certainly fun to think about since the whole 'seen it, done it', don't care' attitude that New Yorkers are given in the movies would be sorely tested by this creature.
The 80s were pretty underrated once the 90s came along.