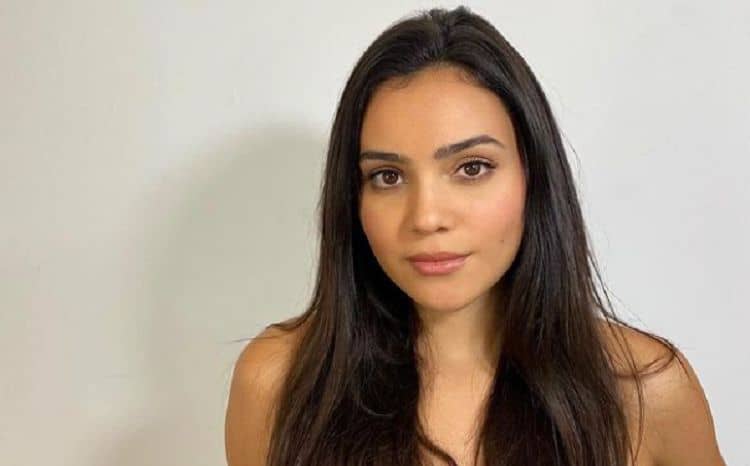 Andrea Londo's acting journey hasn't been easy. Over the years, she has had to deal with her fair share of rejection and disappointment. However, no matter what obstacles have been thrown her way, Andrea has always decided to keep moving forward. Her hard work and perseverance have certainly paid off. Andrea got her first big break in 2017 when she was cast in the TV series Narcos. She has managed to keep the momentum going ever since. Although she hasn't made any on-screen appearance yet in 2021, she has two projects in the works that are set to be released before the year is over. Continue reading to learn 10 things you didn't know about Andrea Londo.
1. She Was Born In California
Andrea was born in California, but she refers to herself as a "border child" due to the fact that she lived near the Mexico/United States border and crossed it every day to go to school in San Diego. She did this every school day until she graduated from high school. Andrea currently lives in the Los Angeles area.
2. Family Is Important To Her
Andrea has been pretty quiet when it comes to her personal life, but we do know that she comes from a close-knit family. However, it's unclear whether her parents were initially supportive of her dreams of becoming an actress. As we all know, some parents aren't always comfortable with their child pursuing such a non-traditional career path.
3. She Loves To Travel
Andrea is the kind of person who wants to see as much of the world as she possibly can, and she has been fortunate to be in a position that has allowed her to see a lot of it. She has gotten to visit several countries over the years including Italy, the Netherlands, and the UK. By the time it's all said and done, she'll probably be able to add lots of other places to the list.
4. She's Super Stylish
We've all been taught that looks aren't everything, but in the entertainment industry, they certainly do matter. Luckily for Andrea, she isn't lacking in the style department. Andrea has a great sense of style and her love for fashion is evident in everything she wears. Regardless of the occasion, Andrea is going to make sure she looks her best.
5. She Used To Work In Retail
Trying to get into the entertainment industry can be challenging, and lots of people have to work random jobs to support themselves until they get their big break. For Andrea, those random jobs were in the retail world. She worked at Zara for more than a year after she moved to Los Angeles.
6. She Was a Gymnast
Acting is Andrea's main focus now, but there was a point in time where gymnastics was at the forefront. Andrea posted a photo on her Instagram profile that showed her doing gymnastics when she was a kid. She didn't share how long she participated in gymnastics.
7. She Missed Her College Orientation To Audition For A Role
Once Andrea decided that she wanted to become an actress, she knew she had to do whatever it took in order to become successful. That meant making sacrifices in other areas of life. Andrea was planning on going to UCLA for the fall 2016 semester, but her orientation just so happened to fall on the same day as her audition for Narcos. She chose to do the audition and it ended up working out in her favor.
8. She Doesn't Have Formal Acting Training
An education in acting is part of the journey for lots of actors, but Andrea decided to take a different route. Andrea has never gone through an acting program or taken any acting classes. However, as her career continues, she may decide to take some classes to help herself stay competitive.
9. She Was Supposed To Be In Mayans M.C.
Nothing in the entertainment industry is guaranteed, and that's something Andrea learned early in her career. During an interview with Just Jared Jr. Andrea said, "I got the role of "Karnalita" in Kurt Sutter's Sons of Anarchy spinoff Mayans MC while I was still filming Narcos, but my schedules ended up conflicting and I had to get recast 3 days before I was scheduled to shoot the pilot. It's been one of the hardest lessons of my acting career thus far, but only motivated me that much more."
10. Her First Acting Role Was In Catfish
Everybody has to start somewhere, and for Andrea, that somewhere was actually a pretty good place. Andrea's first on-screen role was in the MTV series Catfish: Untold Stories. This version of the show focuses on reenactments of catfish scenarios that didn't make the official show.Los Angeles areaNarcos
Tell us what's wrong with this post? How could we improve it? :)
Let us improve this post!