Amy Poehler and Will Arnett were one of Hollywood's favorite couples. They were often referred to as a comedy power couple, given the fact they're both insanely funny and incredibly talented. They shared an extraordinary chemistry, both on and off-screen. So, when they announced their split back in 2012, it's safe to say that their fans were crushed by the unexpected news.
But their love story is for the books. Poehler and Arnett started dating in 2000, tied the knot in 2003, and separated in 2012. They have two lovely children together and are still reportedly on friendly terms. So, what happened between the two stars? Here's a detailed timeline of Amy Poehler and Will Arnett's relationship.
How Amy Poehler and Will Arnett Met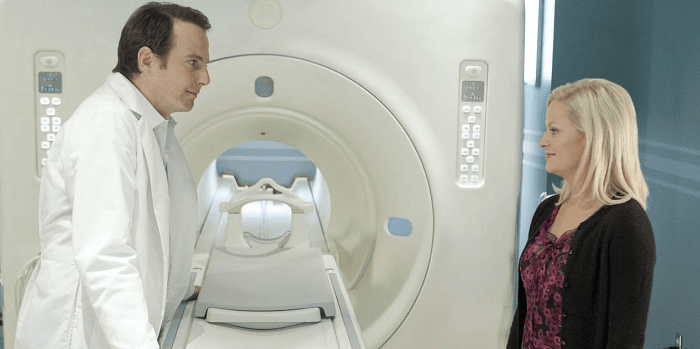 Even though they technically started dating in 2000, their story began much earlier than that. Arnett first saw Poehler in 1996 during her improv performance with Upright Citizens Brigade. It was love at first sight, as the actor described it. He said, "I went with my then-girlfriend, and she was like, 'You have a crush on that girl!' Amy did stick out. She was fantastic and obviously really cute." And four years later, he finally had her! The two started dating after getting properly introduced by mutual friends. They tried keeping their private life as private as possible, so their first public appearance happened for the screening of the 2002 film Insomnia.
Amy Poehler and Will Arnett Got Married in 2003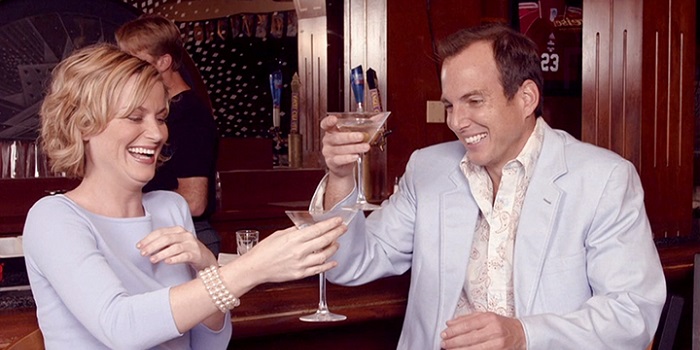 After three happy years together, Poehler and Arnett finally decided to tie the knot in 2003. Even though they tried their best to keep their relationship away from the spotlight, they remained the talk of the town as they started doing more and more shows together. First, Poehler joined Arnett's hit show Arrested Development as his on-screen love interest. She played Bride of G.O.B., who was the wife of Arnett's on-screen character, G.O.B. Bluth. Arnett also played Poehler's love interest in her hit sitcom, Parks and Recreation. Their scenes were all the more hilarious given the fact that Poehler's character couldn't stand Arnett's character on the show. But the chemistry was always present.
They even appeared on the big screen as villains in the movie Blades of Glory. Poehler played the role of Fairchild Van Waldenberg, and Arnett played Stranz Van Waldenberg, who was her on-screen brother and skating partner. Arnett even presented Poehler with a Webby Award during The 14th Annual Webby Awards with his friend and co-star Jason Bateman. Of course, being the comedians that they are, they couldn't miss out on this one-of-a-kind opportunity to make a joke, so they mistakenly read each other lines. Bateman said, "If it were up to me, Jason, I would give her the Webby for the best wife," to which Arnett responded, "The possibilities for this woman are seemingly endless. In fact, some say if it wasn't for some dead weight that she's been lugging around, who knows where she'd be… what the f–k is this?"
Over the years, Amy Poehler and Will Arnett talked about each other, and their relationship seemed like a dream. Poehler even said that her then-husband gave her the peace and security she needed. She said, "He makes me feel very safe. You can have a lot of adventures if you have someone by your side."
Arnett and Poehler Start a Family Together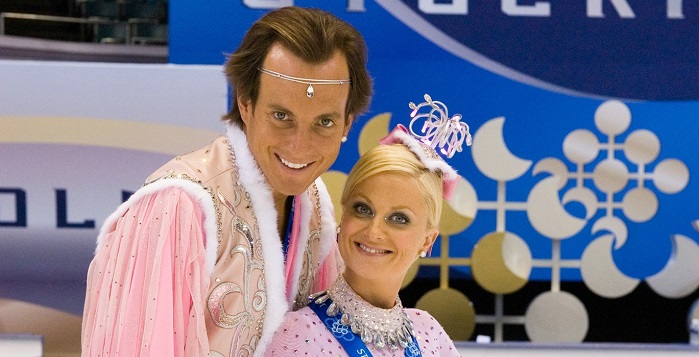 Arnett and Poehler welcomed their first love child back in 2008. They had a son whom they named Archibald "Archie" William Emerson. To make things even cuter, Poehler's then-SNL co-anchor Seth Meyers shared the happy news with the world during their Weekend Update segment. He said, "Amy Poehler is not here tonight because she is having a baby." But the lovely family kept on growing as the happy couple welcomed their second son, Abel James Arnett, in 2010.
The Comedic Power Couple Separated in 2012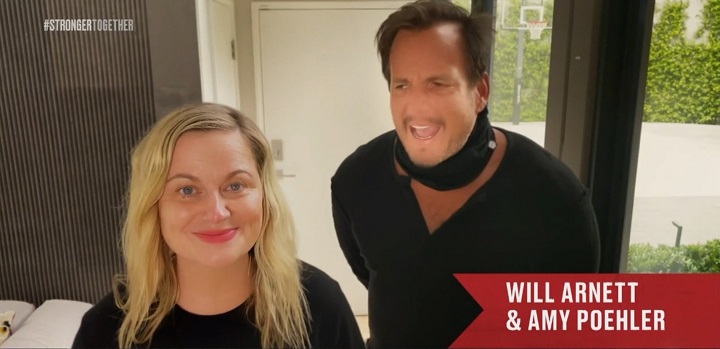 Sadly, all good things come to an end, and Amy Poehler and Will Arnett's relationship is no exception. The power couple separated in 2012 after nine years together. Neither of them made any official statements at the time, so fans were left speculating on the reasons behind their split. Two years after their separation, they officially filed for divorce in 2014 and finalized it in 2016.
Nonetheless, it seems like they're still on good terms. The actress gave a glimpse into her side of the story in her memoir Yes, Please. She wrote the following, "I don't want to talk about my divorce because it is too sad and too personal," and then continued, "I am proud of how my ex-husband, Will, and I have been taking care of our children; I am beyond grateful he is their father; and I don't think a ten-year marriage constitutes failure. That being said, getting a divorce really sucks." Arnett also expressed his gratitude for their continuous friendly co-parenting relationship, saying, "I'm so lucky that we're such a huge part of each other's lives, even more so than we were five years ago." During the COVID-19 lockdown, the two appeared together in Stronger Together for a good cause, which was an all-star event supporting Canadian coronavirus relief efforts.