One of the several highlights of Amsterdam (2022) is its star-studded cast and plot. Set in 1933, the David O. Russell-directed Amsterdam is a period mystery comedy thriller. Amid the political conspiracy to overthrow the government of President Franklin D. Roosevelt and install Gilbert Dillenbeck as a puppet President, three friends team up together to unravel the mystery behind the death of a retired United States General.
Filming of the movie was affected by the COVID-19 pandemic, and caused delays to production. Not only did the location have to be changed from Boston to Los Angeles, its initial budget of $50 million rose to $80 million. For an in-depth analysis of the movie through its characters, here are the top ten star-studded casts of Amsterdam (2022).
Christian Bale as Burt Berendsen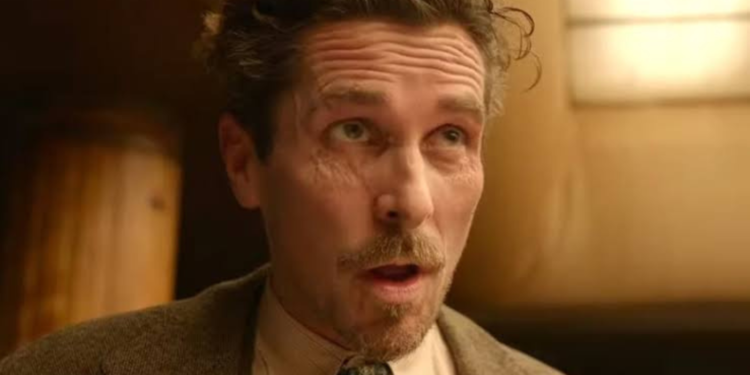 Christian Bale has long shown his versatility and dedication to acting by going to lengths to better interpret/portray characters. Bale played one of the Amsterdam's lead characters, Burt Berendsen, who has a glass eye. The character is a war veteran and doctor who befriends an African-American soldier and nurse, Harold and Valerie. Although the three get separated for about 15 years, the death of a retired U.S. General and his murdered daughter will bring them together and uncover the business plot. Besides playing the lead role, Bale is also a co-producer. Bale is known for his roles in American Psycho (2000), The Dark Knight trilogy, Terminator Salvation (2009), Ford v Ferrari (2019), and Thor: Love and Thunder (2022).
Margot Robbie as Valerie Voze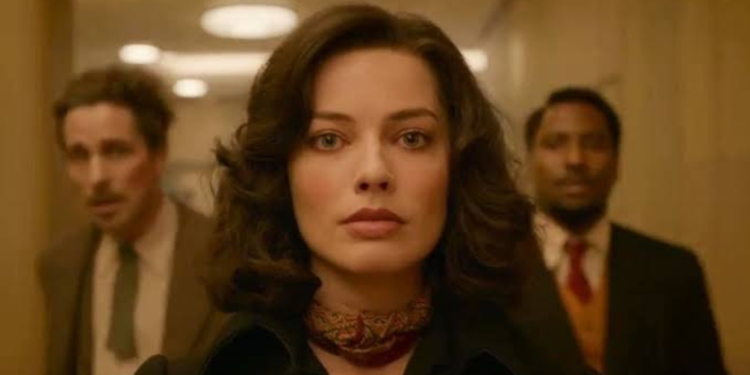 Margot Robbie brings her charm, and poise to play Valerie Voze. The movie begins with the character as a nurse during World War I, fascinated with shrapnel removed from wounded soldiers, turning them into art. She becomes close friends with Burt and Harold. She subtly sends the General's daughter to seek help determining the cause of her father's death. Robbie has starred in several successful movies. These include The Wolf of Wall Street (2013), Suicide Squad (2016), I, Tonya (2017), Once Upon a Time in Hollywood (2019), Birds of Prey (2020), and Barbie (2023).
John David Washington as Harold Woodman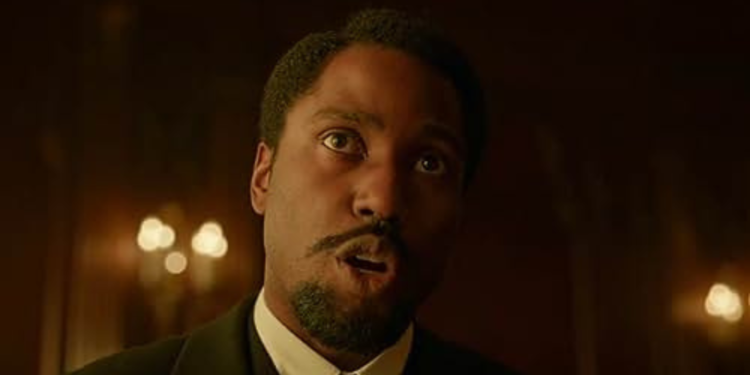 Over the past decades, John David Washington has seen an upturn in his acting career. The former professional football player and son of Denzel Washington is cast as one of Amsterdam co-leads, Harold Woodman. During World War I, Harold and Burt became friends while stationed in France. They encounter and befriend Valarie, who nurses them back to health after sustaining injuries from the war. Harold briefly dates Valerie before moving to New York to pursue a career as a lawyer. Michael B. Jordan was initially cast to play Harold Woodman, but a scheduling conflict made him unavailable. Washington has since proven he's an actor of incredible talent and resourcefulness. Washington is known for his roles in BlacKkKlansman (2018), Tenet (2020), Malcolm & Marie (2021), and Beckett (2021).
Robert De Niro as Gilbert Dillenbeck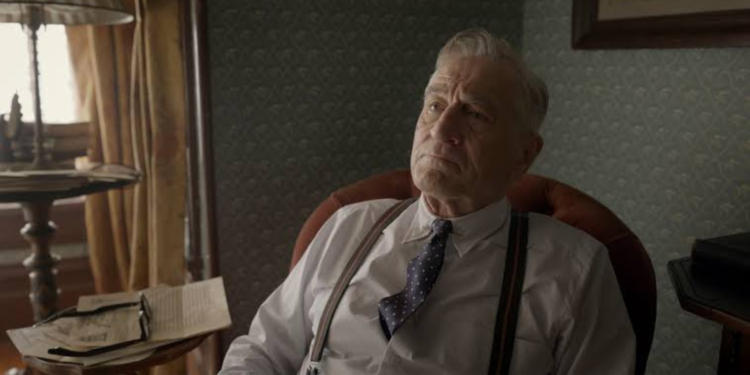 Veteran actor Robert De Niro plays the supposed beneficiary of the business plot, Gilbert Dillenbeck. The character is based on General Smedley Butler, who was once the most decorated Marine in the history of the United States when he died. Gilbert Dillenbeck was a Marine veteran who was supposed to be installed as the puppet President after overthrowing President Franklin D. Roosevelt. De Niro is known for his roles in The Godfather Part II (1974), True Confessions (1981), The Untouchables (1987), Meet the Fockers (2004), Joker (2019), and The Irishman (2019).
Anya Taylor-Joy as Libby Voze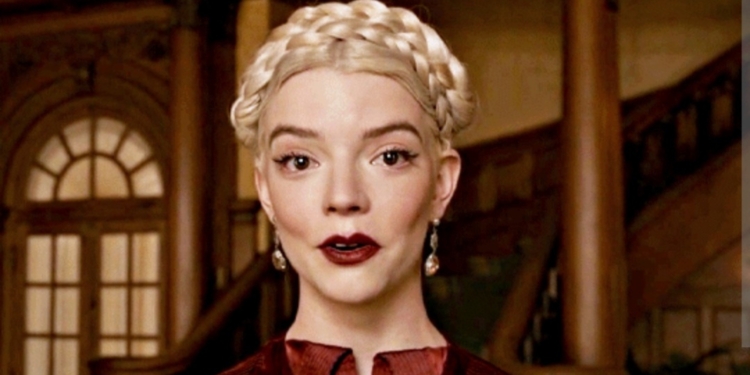 Anya Taylor-Joy is an exceptionally fine actress, not in physical beauty alone, but in her delivery of roles. She plays Libby Voze, the sister-in-law to Margot Robbie's character. Besides her performance, she has an unmissable on-screen presence with her red-colored fashion taste. Anya Taylor-Joy is known for her roles in Morgan (2016), Split (2016), Emma (2020), The Northman (2022), and The Menu (2022).
Rami Malek as Tom Voze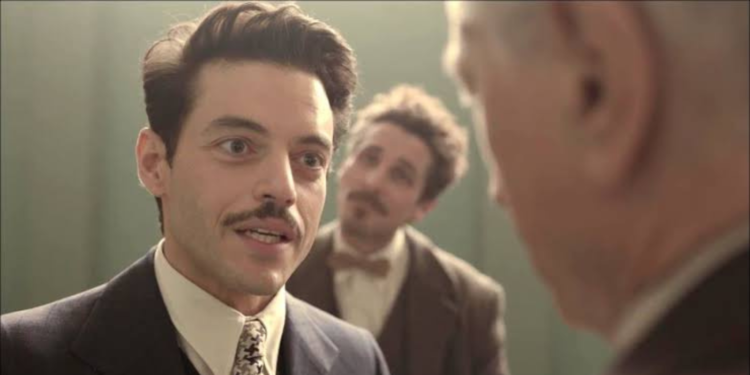 Tom Voze is the brother of Margot Robbie's character and husband to Libby Voze (Anya Taylor-Joy). He's a wealthy textile businessman later revealed to be part of the Committee of the Five. He and his wife, Libby, try to keep Valerie (Margot Robbie) under close supervision. Rami Malek, who plays the character, is no stranger to film and television audiences. He's known for his roles in Night at the Museum and its sequel, The Twilight Saga: Breaking Dawn – Part 2 (2012), Mr. Robot (2015–2019), Bohemian Rhapsody (2018), and Oppenheimer (2023).
Chris Rock as Milton King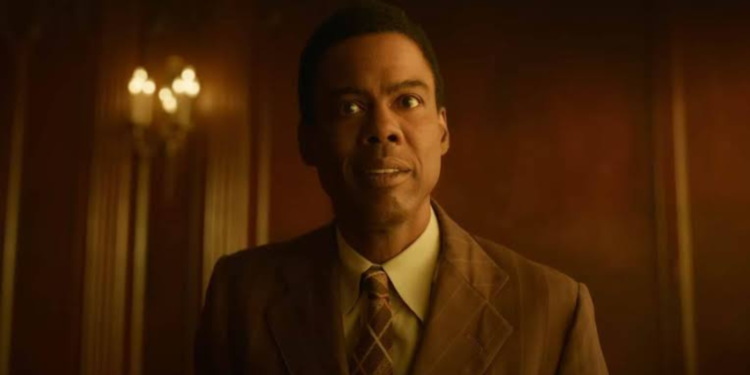 Irrespective of the movie genre, audiences can expect Chris Rock to provide the needed comic relief. Rock is cast as Milton King, an army friend of Burt Berendsen and Harold Woodman. During Amsterdam filming, Christian Bale had to cease all communication with Chris Rock because he was making him unable to act due to his naturally funny comments. Rock is one of Hollywood's most successful comedians and has starred in several successful movies. These include the Madagascar film series, The Longest Yard (2005), Death at a Funeral (2010), and Grown Ups (2010) and its sequel.
Zoe Saldaña as Irma St. Clair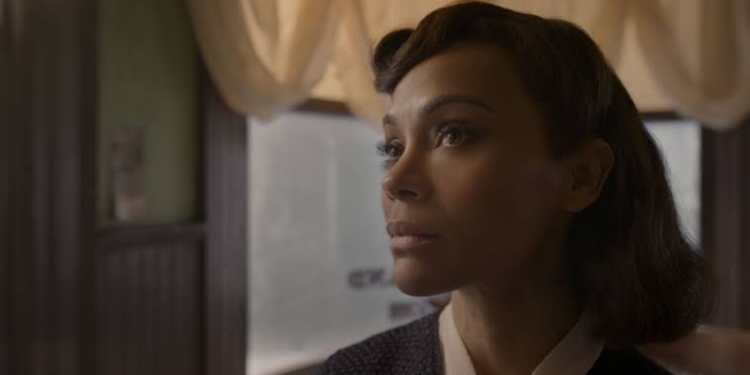 Zoe Saldaña was cast as Irma St. Clair on Amsterdam. Her character is introduced as a medical examiner who helps Burt perform the autopsy on the General and Senator Bill Meekins. St. Clair later becomes Burt's love interest. Some of Saldaña's notable films are Pirates of the Caribbean: The Curse of the Black Pearl (2003), Star Trek and Avatar film series, Colombiana (2011), Guardians of the Galaxy and MCU films, and The Adam Project (2022).
Alessandro Nivola as Det. Hiltz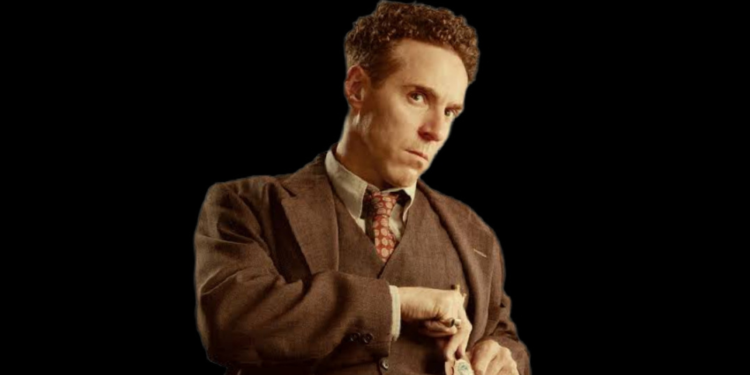 With the murder of Bill Meekins' daughter, Elizabeth Meekins (Taylor Swift), Detective Hiltz is assigned to the case with his partner, Det. Lem Getwiller. Burt Berendsen and Harold Woodman are the prime suspect in the murder, having been framed by the hitman, Tarim Milfax. Alessandro Nivola plays Detective Hiltz and is known for several works in film. He starred in Face/Off (1997), Goal! 2: Living the Dream (2007), American Hustle (2013), Selma (2014), and Disobedience (2017). He will play Aleksei Sytsevich/Rhino in Kraven the Hunter (2024).
Timothy Olyphant as Tarim Milfax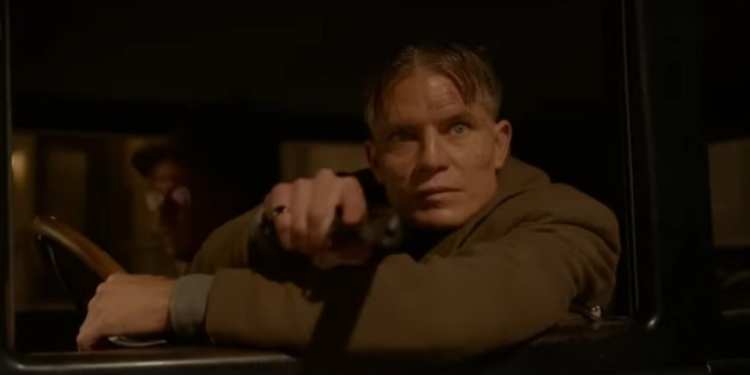 Timothy Olyphant was cast as one of theantagonists, Tarim Milfax, in Amsterdam. He plays the hitman hired to kill Elizabeth Meekins (Taylor Swift). He kills her by pushing her into traffic. Towards the movie's end, Milfax is arrested, and the Committee of Five is exposed. Olyphant is known for his credits in Gone in 60 Seconds (2000), Dreamcatcher (2003), The Girl Next Door (2004), I Am Number Four (2011), and Once Upon a Time in Hollywood (2019). Amsterdam was Olyphant's only movie of 2022.