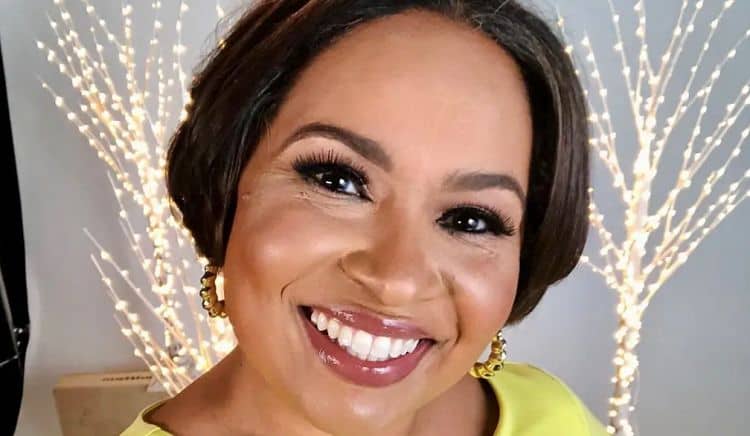 You know her from her long-standing role with FOX News, but it's time for Allison Seymour to take a new role in life. Her network and her crew and her fans recently bid adieu to the longstanding news anchor after she spent more than 21 years with the program, and she will be sorely missed. The news of her departure has many people wondering what she will do next, if we will see her again, and what she's been up to over the course of her life and her impressive career.
1. She Started at ABC
When she first began working in the broadcasting world, she was with ABC News. She was not on the camera, either. Rather, she was behind it. This was her first job out of college, and she just knew this was the first step of the role she was meant to play in life.
2. She Attended Hampton University
She's been busy her entire life working hard at making her dreams come true. When she decided she knew what she was doing with her life, she began with a college education. She decided to go to Hampton University, and that's something that paid off well for her. She followed that up with a Masters Degree at the University of South Carolina.
3. She's in the Hall of Fame
The coolest Hall of Fame, too. She's part of the Scripps Howard School of Journalism Hall of Fame at Hampton University. We mentioned she got her start there working hard on her education, and her alma mater has not forgotten just how good she was there, now, and always.
4. She Made History
It's not easy to make history this day and age, but she did. She went to Binghamton, New York to work with WBNG. That's where she made history books as the first woman to ever serve as the network's main anchor. It was a huge honor for her and for everyone who looks up to her as a mentor and a role model, and she is very proud of her accomplishment.
5. She's a Married Woman
She's been married a long time to the love her life. His name is Marc Clarke, and he is also in the same industry. He's hosted many top-rated morning programs on the radio from cities like D.C. and Baltimore. They have been making it work a long time, and they share three children together. They have two daughters and a son.
6. She Met Her Husband at Work
How many people get to say that they met their spouse at work? These two met on her first day as a reporter for a news station in St. Louis. It wasn't a love at first sight situation, but it was a situation in which they continued to see one another at work and eventually he asked her out, and the rest definitely worked out.
7. Their Relationship Worked Fast
Let's take a moment to point out that when her husband called her and asked her on a date, he then didn't speak to her for months. She didn't care for that. She called him out on it, though. After that, they moved pretty fast. Their first meeting was in August 1998 and they were married in April 2000. Twenty years strong, and that's something we love to hear.
8. Her Husband Was Nervous
The reason he didn't call his future wife for a while after he asked her out is a good one. He recognized her as a woman who was serious and ready to take her game to the next level, and he needed to get on her page. He felt he needed to get his life together to be a good match for her, so he took that time to up his game before he was ready to make things official.
9. Family is First for Her
She will not negotiate on this one, either. Her family always comes first, and she has always made it a goal and a priority to keep her work weeks under 60 hours unless there is a true news emergency that keeps her out for a special – but short – time. She prioritizes her family, and that is that.
10. She's Never Cursed at Her Husband
They argue and they have their moments, but they do make it an absolute priority to always be respectful of one another. They will not say hurtful things to one another even in the heat of the moment. They do not speak down to one another, curse at one another, or say anything hateful to one another.
Tell us what's wrong with this post? How could we improve it? :)
Let us improve this post!