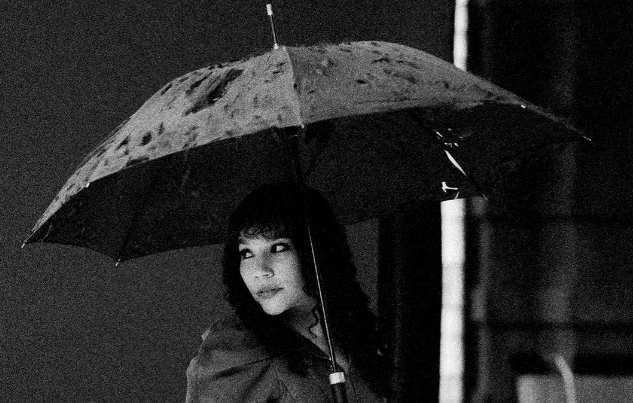 "The Umbrella Academy" has been no stranger to twists and flips and mind-blowing moments, and the end of Season 3 was no different. While the season finale seemed happy for the most part, Luther lost his wife after the world reset, and Allison wasn't with her siblings after the reset either. As Allison wasn't with her siblings, rumors began to circulate online, as they do, that Allison had died following her actions that caused the reset. Still, the showrunner had something to say about the Allison Hargreeves death theory. Below, we've gone into detail on these rumors and them getting addressed by the showrunner of "The Umbrella Academy."
"The Umbrella Academy"
"The Umbrella Academy," originally a comic series with Dark Horse Comics created by Gerard Way but adapted into a series for Netflix, has just concluded its third season. The show revolves around a highly dysfunctional family of once-superheroes that must come together again after their adoptive father's death. Each season of "The Umbrella Academy" has had a different premise, but the one constant has always been: save the world and try not to hate your family along the way. However, with an Allison Hargreeves death theory looming over some fans after the season 3 finale, questions about season 4 have been brought up.
"The Umbrella Academy" Season 3
Season 3 of "The Umbrella Academy" featured a new disaster for the dysfunctional family to band together and defeat. However, this season of "The Umbrella Academy" was filled with less internal fighting between the family and more between their alternate family from a new timeline they accidentally created following the events of season 2. Season 3 started when Season 2 left off, with our familiar Umbrella Academy characters coming face-to-face with their alternate counterparts, following their saving of the world and a creation of a new reality.
Allison Hargreeves
Allison Hargreeves was not only the most grounded character from Umbrella Academy but also the most famous, as she had a career outside of being a superhero after the family separated before meeting again after their father's death. Allison had a husband and a child since the show's beginning and realized that they weren't where or who they should be when the events of Season 3 started to take shape. As Allison had her own motives throughout Season 3, she was still a potent force for her siblings to have as support, during the first half of the season at least. However, as she started to go against her siblings' intuitions with her own will to do what she wanted, to connect with her missing family again. Over the course of the season, she began to align with Reginald, as Number 5 suspected. Ultimately, when the time came, Allison betrayed Reginald after he killed Klaus and Luther to save the rest of her siblings, but it appeared by the final scene that it may have been too late for her siblings regarding their powers.
Allison Hargreeves Death Theory
The final scene of "The Umbrella Academy" Season 3 showed us that, after the latest world-saving that involved the Hargreeves siblings, Number 5, with his recently lost arm re-gained, Luther, looking for his lost love, Viktor, Ben, Klaus, and Diego, as well as Lila, and even Reginald Hargreeves and the mystery Abigail Hargreeves has been shown alive. However, as Allison was instantly reunited with her missing family, and Luther realized that he didn't have Sloan by his side, the rest of the group, Ben, Klaus, Viktor, Diego, and Lila, realized that they also were powerless. Allison deviated from Reginald's plan leading to the final scene of "The Umbrella Academy" Season 3. She didn't appear with the others in the park where Hotel Obsidian once stood, where she died. Viewers may have assumed that she has died, which comes the Allison Hargreeves death theory, that she may be dead, or in a sort of purgatory, and may even have her powers still.
"The Umbrella Academy" Showrunner Denied Allison Hargreeves Death Theory
Steve Blackman, the creator of Netflix's "The Umbrella Academy" and overall showrunner, has stated his opinion in an interview with Entertainment Tonight. Blackman stated, against those Allison, and family, death theory rumors by stating, "The one thing I want to make sure people understand is that I think there are a lot of people who believe that Allison, Ray, and Claire are ghosts. They're not. She did get them back. Ray and Claire now exist in this timeline, which is not meant to be." To reassure viewers that not only are Allison and her family not dead, against the fan death theory, and that their existence in this timeline may be the next issue for the Hargreeves siblings, Steve Blackman also stated, "Even though she's not with the siblings in that park, she's in L.A. with them in the exact same period of time. I got a few fans who said 'No, no, that's the void.' and that they're dead. I'm like, 'No, no, they're not dead. That is real.' And Ray is just as real as Claire is real as Allison's real." So to say that the Hargreeves will have to deal with the end of the world again to some extent may be an understatement. Steve Blackman confirmed that the Allison Hargreeves death theory has been proven false, and Allison's restored family doesn't belong where they are now.
Tell us what's wrong with this post? How could we improve it? :)
Let us improve this post!