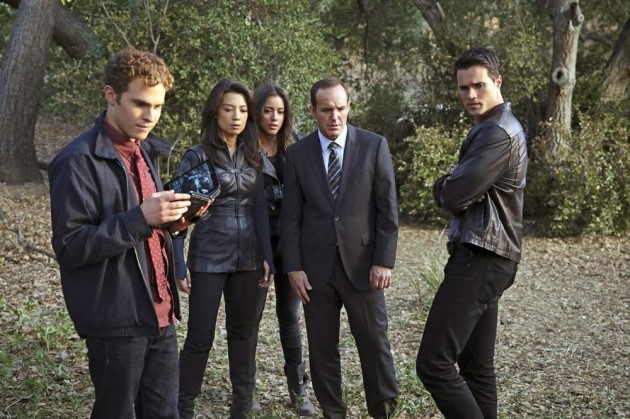 Agents of SHIELD has had a killer second season thus far, and Netflix recently announced that the entire first season would be streaming on their site come tomorrow, November 20th. In celebration of Netflix's announcement and Thursday's release, I have compiled a list of the can't miss episodes from Agents of SHIELD Season 1.
Of course, I'll preface this by saying that by not watching all of the episodes, you could miss out on some valuable information, especially in terms of characters and Marvel Easter Eggs. However, if you don't have time to watch a 22-episode season and want to catch up, this list is provided for your convenience. I do recommend watching all the episodes, though, and think it will make a great binge-watch show. This list provides 13 of the best Agents of SHIELD Season 1 episodes .
Without Further Ado, the essential Agents of SHIELD Season 1 episodes:
1.01- "Pilot"
Of course, you can hardly watch a series without watching the pilot episode. The pilot episode gives us a good sense of who our characters are, what they're bringing to the table, and the scenario which has brought them together. It raises a few questions that the series takes its time in fully answering, and introduces some main recurring players as well (i.e. Mike Peterson). Guest Starring: How I Met Your Mother's Cobie Smulders and Firefly's Ron Glass.
1.02-"0-8-4"
There aren't too many early episodes of SHIELD that are essential to the plot and characters, but this is one. It introduces another main plot point that continues into season 2. Also, it marks the first TV appearance of Samuel L. Jackson as Nick Fury
1.07- "The Hub"
This is a really important episode for several reasons. There are a few similar episodes in the first half of the season, but in my humble opinion this is the best. This episode puts Agent Ward and Agent Fitz on a mission together. It was a really strong character episode for both of these characters, and I think that including this episode in your essential binge will create some emotional investment that will pay off down the line. Just trust me.
1.10- "The Bridge"
Mike Peterson returns as a SHIELD trainee. The main plot really takes full force in this episode, and Mike Peterson choosing a side has disastrous results. This starts a train of excellent SHIELD episodes that progressively get better.
1.13- "T.R.A.C.K.S."
This episode is by far the most exciting episode to this point in the season. The whole team is used, they play with the concept of time, and there's a train heist. What could be better? Even with the killer Season 2 that SHIELD has put forth, "T.R.A.C.K.S." is easily top 5 best of the show so far.
1.14- "T.A.H.I.T.I"
Trust me when I say that you will want to watch this episode after the previous one. However, this one is important in its own right. Episode 14 introduces important recurring players John Garrett (Bill Paxton) and Antoine Triplett (BJ Britt), and they join together with Coulson's team on an urgent mission to save one of their own.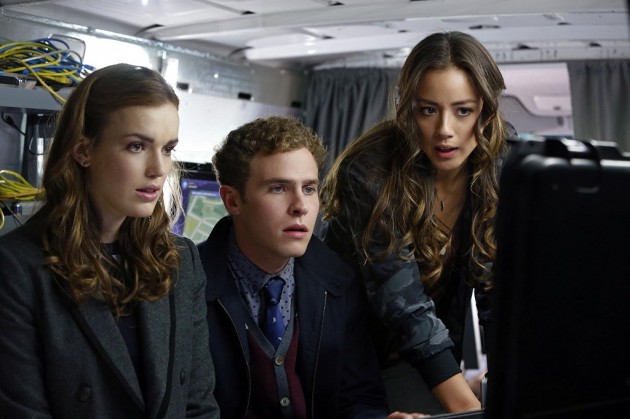 1.16- "End of the Beginning"
Garrett and Triplett return, to join the team in a battle against Deathlok (J. August Richards) and the Clairvoyant. This is an outstanding ensemble episode, and it's the last SHIELD episode before the release of Captain America: The Winter Soldier. Those of us who watched the show live in season 1 know that Winter Soldier was a game-changer for the entire Marvel Universe, TV and otherwise.
1.17- "Turn, Turn, Turn"
Like the title suggests, one of their own "turns."
1.18- "Providence"
The remaining team members find refuge amidst confusion about the status of SHIELD. Guest Starring Patton Oswalt as Eric Koenig.
1.19- "The Only Light in the Darkness"
While the rest of the team faces an imminent threat, a fascinating character study is done on Agent Coulson as someone who believes him dead is in grave danger. Guest Starring Amy Acker as "The Cellist."
1.20- 1.22- "Nothing Personal", "Ragtag", "Beginning of the End"
Really, from episode 16 on is can't miss, but these last few are the best of the best. Cobie Smulders and Samuel L. Jackson both return in a powerful swan song for the series' freshman run. There's resolution, but also more questions. Everything you want in a cluster of final episodes.
So there's my list. Really, once you turn the corner around Episode 13, there is no looking back. I really believe that all the episodes are important. The show is really about the characters. There are a lot of great character episodes early on, but the series gets better and better as it goes along. Plus, there are some really fun Marvel cameos along the way (like Jaime Alexander as Lady Sif). All in all, SHIELD had a pretty good freshman run, and you should DEFINITELY catch up when it comes to Netflix this Thursday. Hopefully, you'll enjoy it as much as I did.
What do you think? Do you agree with my list? Could you have left some more out? Or did I forget to include your favorite? Let us know!
Photo via ABC