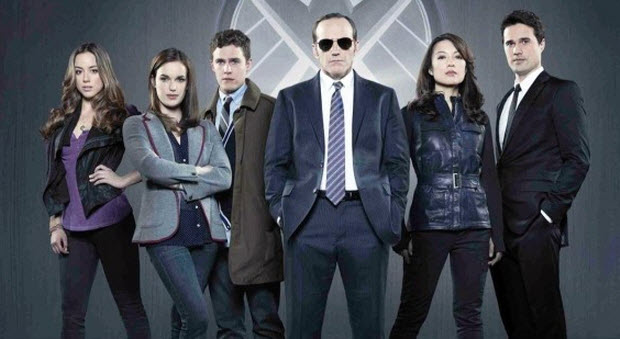 As we are three episodes into Marvel's Agents of S.H.I.E.L.D.'s second season, the show has improved significantly when it comes to the stories they are telling and the characters they have, most notably, the introduction of several Marvel characters from the comics. While the show is struggling slightly with the ratings, the show has become more of a comic book show and that's what the show needs to continue on this path.
With the introduction of relatively unknown (without meaning it in a negative way) S.H.I.E.L.D. characters like Lance Hunter, Alphonso "Mack" MacKenize, there are so many characters from the organization in the comic books that they could use that I'm certain isn't on the movie division's list. Today we are going to talk about five perfect S.H.I.E.L.D. characters that should be added to the show.
5. Nick Fury Jr.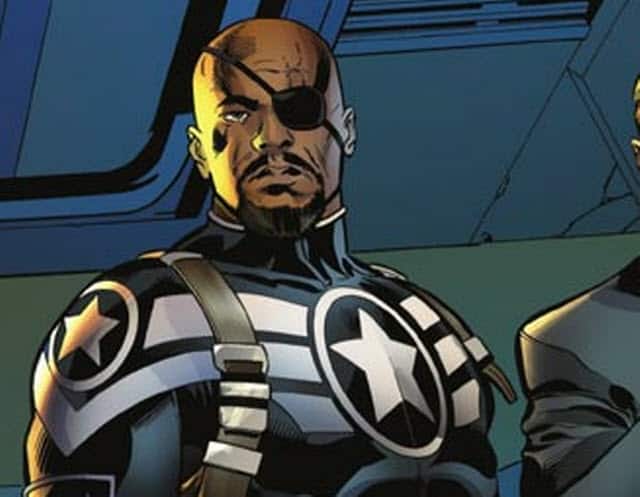 "Nick Fury has a son?" is probably what most of you are thinking right now. In fact, he has several children in the comic books, but the exact number is a mystery in the comics. The Marvel Cinematic Universe's Nick Fury (Samuel L. Jackson) hasn't really been explored in terms of his background and family life.
However, having followed the MCU since the first Iron Man movie, I know that they could find a great way to introduce Fury Jr. (also known as Marcus Johnson). Since it is difficult to have Jackson on a regular basis, adding Fury Jr to the show would give the viewers the chance to have some Fury presence on a weekly basis. A bonus would also be if Jr. had the Infinity Formula which not only slows down your aging, but also gives you certain abilities: we would have a character with powers that is on the good side for S.H.I.E.L.D. for once.
4. Abigail Brand
Abigail Brand is a character that was actually co-created by Joss Whedon (Executive Producer and show-runner for S.H.I.E.L.D.). She is best known to fans of the Marvel universe as a commanding officer of S.W.O.R.D., a subdivision of S.H.I.E.L.D. that deals with alien threats and in recent years has separated itself from its parent organization. S.W.O.R.D. was almost mentioned in the first Thor movie in an alternative ending, but it got cut. We don't know if that organization technically exists in the MCU or if it did, if it even was a subdivision of the previous S.H.I.E.L.D.
It might also be tricky to use Brand because in the comic books she is part mutant, and as most of you know, everything that is related to mutants and the X-Men in live-action is over at 20th Century Fox. However, she is also part alien hybrid. That could mean she is a character like Scarlet Witch and Quicksilver, where both companies can use them, but Marvel would have to keep out the mutant aspect while Fox has to keep out the Avengers aspect. I could easily see this character be modified into something like an Inhuman, or perhaps she is like Quicksilver and Scarlet Witch, although we won't find out until next year what exactly they are in Avengers: Age of Ultron. If they bring in Brand, the show could also start to play around with S.W.O.R.D. and introduce it in the MCU, perhaps as a subdivision of the new S.H.I.E.L.D.?
3. Clay Quartermain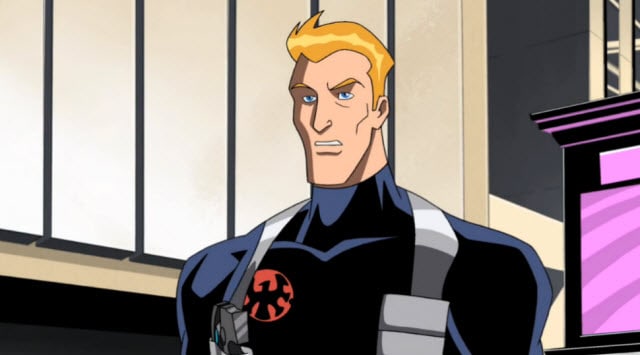 Clay Quartermain is a well-known S.H.I.E.L.D. agent in the comic books, but most Marvel fans know him best as one of the leading people of the Hulkbuster unit, an organization that is specifically focused on battling the Hulk. Since we have already met Hulk related characters like The Absorbing Man (Brian Patrick Wade) and Glenn Talbot (Adrian Pasdar), why not add a third one? Quarteermain would be a great addition to Coulson's (Clark Gregg) new S.H.I.E.L.D. and we could even see the TV show introduce the Hulkbuster unit into the MCU through this character.
While I'm not extremely well versed in the Hulkbuster in the comic books, I'm familiar with the basics and can definitely see something like that work on this show and it would mean a lot for the show to actually be able to affect the bigger movie universe. But most of all, Quartermain as a character and S.H.I.E.L.D. agent would be cool to see in the new version of the organization.
2. Daisy Johnson/Quake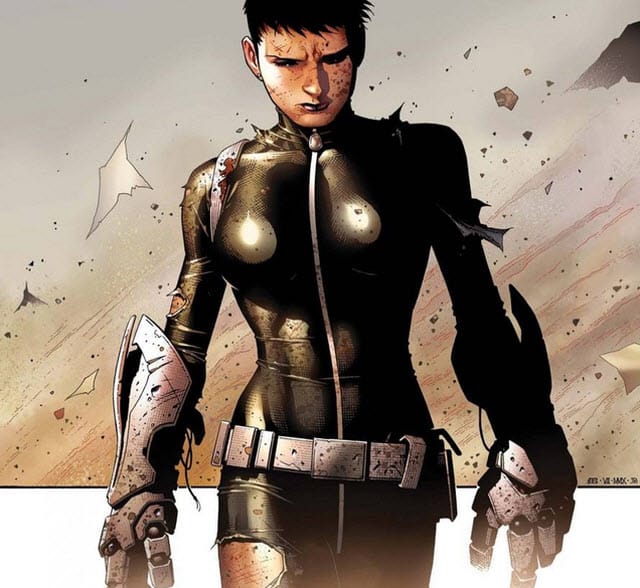 One of the major arcs on this season is Director Coulson rebuilding the organization after the events of Captain America: The Winter Soldier. As we have seen and heard, he is looking for new agents to join his new S.H.I.E.L.D. and with an opportunity like that, that would be the perfect time to introduce Daisy Johnson a.k.a. Quake. In the comic books, Johnson is one of the super-powered agents in the organization. She is able to generate earthquakes, hence the alias "Quake".
At one point she becomes director of S.H.I.E.L.D. and while that position is already filled on the show, she would make an excellent addition to the new S.H.I.E.L.D. Even though the tag of the show is "Not All Heroes Are Super" (which is true), there are actually a couple…and by "a couple", I mean many. Adding someone like Quake to the show would be fun because than Skye, there are no super powered agents in the entire organization. In addition, her powers wouldn't necessarily be demanding too much of the huge budget that they have.
1. Taskmaster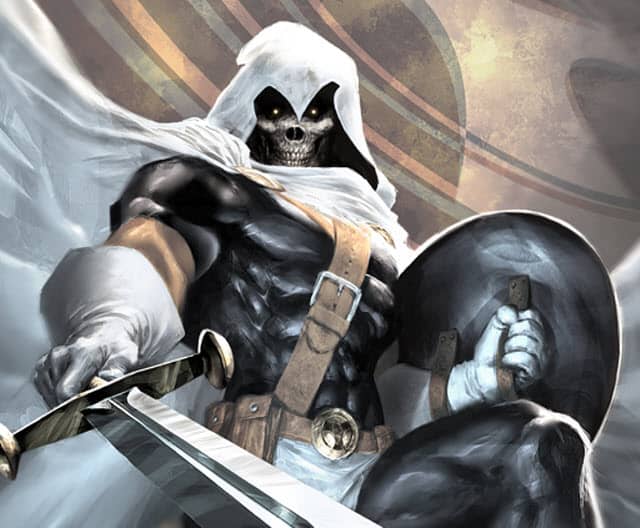 Ever since the show was announced back in 2012, one character that I have been desperate to see in the MCU has been Tony Masters a.k.a. Taskmaster. He has been a prominent villain on the Ultimate Spider-Man cartoon (which I admit is one of my guilty pleasure shows) and is one of the best characters on that show. The coolest thing about him is that he has the power to read and study moves or powers from his opponents. For example, in Ultimate Spider-Man, he can replicate and basically fight as any hero, which basically makes him unstoppable.
He has also a very intriguing backstory, as he was actually a S.H.I.E.L.D. agent before going rogue. I would love to see Masters' and see him become Taskmaster. He would work well as one of the recurring villains of the show in future seasons, which is a great way to bring in some Nick Fury backstory as these two characters share a bit of history in the comic books. Taskmaster is someone that could easily go back and forth between the movies and the show. Wouldn't it be cool if perhaps Hydra planted him in S.H.I.E.L.D. as an undercover agent? There are so many ways they could play with this character and it would be great to finally see this character be portrayed in live-action.
These are the five characters that we think would make great additions to the show. Do you agree with some of our choices and if so, who would you want to see play these characters? In addition, what characters would you want to see on Agents of S.H.I.E.L.D. from the comic books?
Marvel's Agents of S.H.I.E.L.D. airs on Tuesday nights, 9/8c on ABC.
[Photos via Comicvine/Marvel]