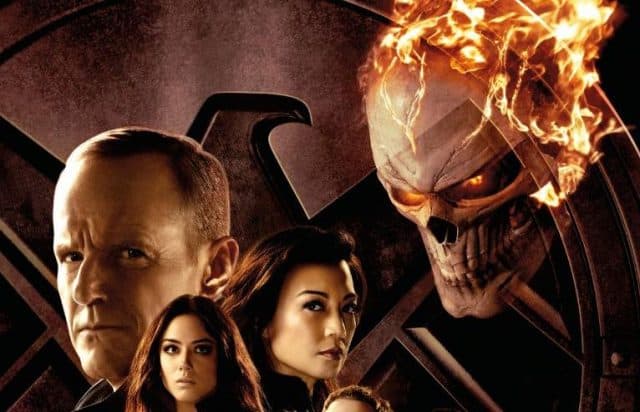 Agents of SHIELD Season 4 begins in exactly one week, and it's being promoted as the darkest and most mature version of SHIELD that we've gotten yet. A large part of that comes from the fact that Season 3 of the Marvel series ended on quite the downer note, with Lincoln sacrificing himself to destroy Ward/HIVE, and Daisy leaving SHIELD, essentially becoming a fugitive. However, what seems to really be making Season 4 even more intense than the three seasons that have come before it is the introduction of Robbie Reyes, aka Ghost Rider, who takes center stage in the latest poster for Season 4.
In the new Agents of SHIELD Season 4 poster, which you can check out below, Reyes hangs above the SHIELD team, looking like a menace that will always be following them. Additionally, we get another look at the new version of Daisy and what appears to be a harder, possibly colder version of Coulson. As the tweet below states, the show seems to be "bolder than ever before," and we'll see if that's the case in the Season 4 premiere, titled "The Ghost."
Bolder than ever before. Get ready for a new season of Marvel's #AgentsofSHIELD! pic.twitter.com/UdmENocZLe

– Agents of SHIELD (@AgentsofSHIELD) September 13, 2016
Agents of SHIELD Season 4 kicks off next Tuesday, Sept. 20, at its new time, 10 p.m., on ABC. Check out the full-size version of the poster and the official descriptions for the season's first two episodes below: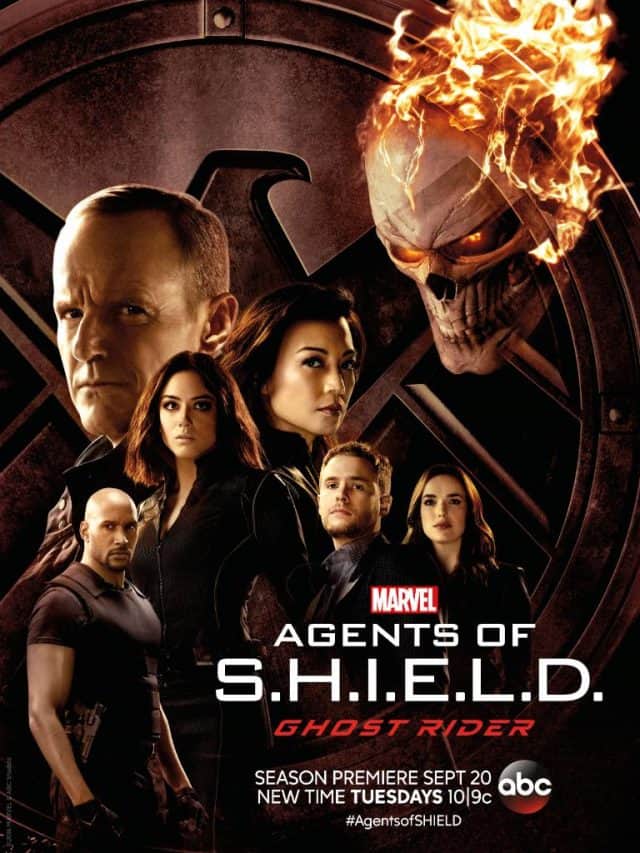 SEASON 4 EPISODE 1, "THE GHOST"
In light of the Sokovia Accords, and with Hydra obliterated, S.H.I.E.L.D. has been legitimatized again and no longer needs to operate in the shadows. Since the world presumes that Coulson is dead, the organization needed a new Director to be the face of the organization. Coulson finds himself back in the role as an agent and teamed with Mack, and together they are tasked with tracking down and confirming the presence of Enhanced people, aka Inhumans. Agent May is tasked with training specialist strike teams, and Fitz and Simmons have taken a big step forward in their relationship.
SEASON 4 EPISODE 2, "MEET THE NEW BOSS"
Daisy goes to battle Ghost Rider at a terrible cost, and Coulson faces the new Director, and his bold agenda surprises them all.
[Photo via ABC]