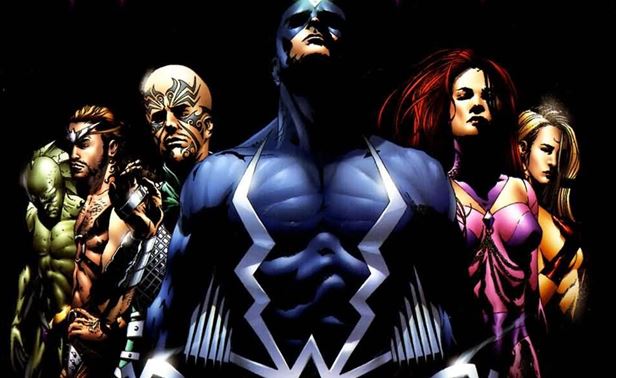 While we have to wait another week for a new episode of the ABC hit series Marvel's Agents of S.H.I.E.L.D., there have been a lot of discussions this fall about what the character Skye (Chloe Bennet) and her father (Kyle MacLachlan) really are.
Ever since last season, they have been teasing that Skye is more than just your average human girl, even going as far as hinting at that she is possibly alien. It also has to do with the fact that her body was able to accept the GH325 serum from the blue alien that has officially been confirmed as a Kree (which we all speculated).
But there have been several bread crumbs that could be leading to the introduction of the Inhumans, a race of super-humans that will be getting their own movie on November 2, 2018. They have hinted that Skye and her father could be Inhumans and they have been teasing that the ancient city that S.H.I.E.L.D. and Hydra are looking for is potentially Attilan, the home of the Inhumans.
Today we will be dealing with this topic in three aspects and be aware that there might be some spoilers from previous episodes.
Why would it be good for Agents of S.H.I.E.L.D. to introduce the Inhumans, 4 years before the movie comes out?
Andy Behbakht: One of the things that I have wanted to see for this show ever since the show was rebooted through the events of Captain America: The Winter Soldier is to see the show actually get to affect the movies and not the other way around. They have been teasing the Inhumans as early as last season and without disrespecting the Inhumans fans: it's going to be new for a lot of movie goers in 2018. So to introduce it on Agents of S.H.I.E.L.D. through possibly Skye and The Doctor would be a great way to give us a taste of them as we have to wait four years before that movie comes out. I have also always been open to have super-powered characters on the show so to see something like Inhumans on this show would be another great way to continue making this show feel Marvel-y. In addition, if Scarlet Witch (Elizabeth Olson) and Quicksilver (Aaron Taylor-Johnson) does turn out to be Inhumans after all in Avengers: Age of Ultron, then getting a 101 on what Inhumans are before the movie comes out, through the show would be another plus. Overall, it would mean a lot to me as not just a critic of the show, but also as a viewer to see the show getting that connection to the bigger movie universe, re-acknowledged.
Blaise Hopkins: I think that it would be great for Agents of S.H.I.E.L.D. to incorporate the Inhumans because it will open viewers up to who they are and sort of what they are about. Although the movie comes out in four years, it is coming out between the two Infinity War movies, and I would assume the Inhumans would be incorporated into both of those films because it will take everyone the MCU has to bring down Thanos. Rather than featuring the Inhumans in (possibly) Guardians of the Galaxy 2 or the Infinity War and afterwards spinning them off with a film that has to waste time giving background story, Agents of S.H.I.E.L.D. can take care of that for us. What I would hope to see is the television show lead us to this city they are currently searching for and have a "worthy" character (someone with Inhuman blood) place the relic/obelisk somewhere in this location to release of the Terrigen Mists and reveal the true powers or physical features of those with Inhuman genes or blood. Whether it's hundreds or a smaller amount like 20 people, S.H.I.E.L.D. will designate them the ancient location to peacefully live and reside in with no harm or fear of the general public. Obviously there would be a more details and involvement but they would be delivering viewers with the MCU origin for the Inhumans, then, four years later the movie can display how far the Inhumans have grown as a community and focus on the Royal Family (Blackbolt, Medusa, Maximus the Mad, etc.) and have it tie in more directly with the Infinity War storyline.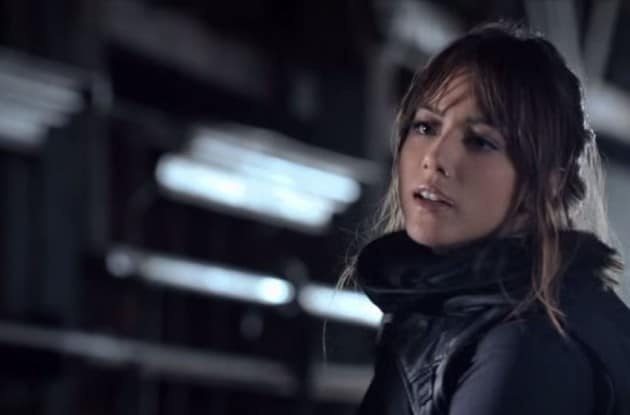 If the Inhumans are in fact being introduced on the show, how deep should they go into it without taking anything from the movie?
Andy: This might be asking for too much, but I wouldn't mind or have a single problem if Skye (Chloe Bennett) actually ended up being revealed as a well-known character from the Inhumans that could actually show up in the movie as a supporting character. They are already teasing Attilan and the fact that they got someone as big as Kyle MacLachlan, is possibly a hint that they got him for a big character. Besides, would anyone REALLY complain about seeing someone as remarkable as MacLachlan in a Marvel movie? While it's good to have the concept of Inhumans introduced on the show, I do think it needs to be to a certain limit without interfering with whoever is directing and writing the movie. I have heard some major speculations that Skye could be Daisy Johnson to The Doctor's Mr. Hyde which would make a lot of sense and even though they aren't Inhumans in the comics, this would be a great way to explain their powers and their origin. Regardless, whether they are playing Marvel characters or not, I think at this point it's safe to assume that they are at least Inhumans and I think Raina may also be one of them.
Blaise: As I said before, I would like to see them give us an origin story and background to describe who the Inhumans are and where they come from, but eventually leave them alone in their own city for the time being and move Agents of S.H.I.E.L.D. towards the Age of Ultron story. Right now there are some theories going around that Skye is actually Daisy Johnson (and The Doctor really being Mr. Hyde a.k.a. Calvin Zabo, her father, with his fits of rage and people being terrified of him), who is a major Marvel character that is technically a mutant in the comics, but would be an Inhuman on the show, and that Coulson is actually Captain Mar-Vell. While I'm not entirely sold on the Coulson theory just yet, I do believe that Skye is Daisy Johnson, and regardless, we know these two have the Kree blood in them. If Agents of S.H.I.E.L.D. was to introduce us to the Inhumans and put them in a city of their own like I suggested, then we could leave that story and save it for the movie while still having two main TV show characters be Inhumans that are way more important than the rest outside of the Royal Family. This would allow them to continue exploring the extent of what being Inhuman means and does to a person without overdoing it.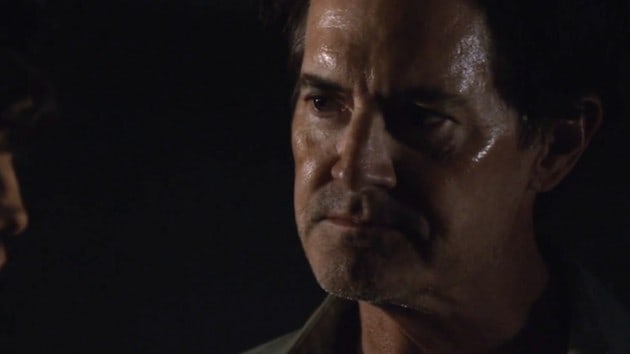 What could be potential downsides of having the Inhumans being introduced to the Marvel Cinematic Universe on a TV show?
Andy: The only downside I can think of, IF our theory is correct, is that they are doing it four years before the movie is coming out and that can be either a break it or make it situation for the show. However, I believe that Kevin Feige has most likely told the show-runners the plans for the Inhumans movie and who knows, they may have actually even read the script or treatments for it! Like they say, "It's all connected" so I think that they have planned this very carefully and made sure that this all makes sense for both the television show and the MCU as a whole. One downside is that because the show is sadly struggling somewhat in the ratings, a lot of people are missing out, but word of mouth could always help and maybe even boost the show if they hear that something from Phase 3 is being briefly introduced on television. That way, you can grow the interest amongst the general audience for the next four years on a weekly basis, whether it's on this show, one of the Netflix shows or even the next couple of movies before Inhumans. But overall, I see more upsides to giving the Inhumans some time to flesh out into the MCU for the next four years until they release the movie, than I see downsides.
Blaise: I don't think that there is too much risk in introducing the Inhumans through a TV show. My main concern would be the fear that too much would be included or focused on that would end up taking away from the mystery of it all. I want them to introduce us to the Inhumans and tease us a little, make us want more, but then leave it for the movie four years down the road so everyone is dying to know what happened to these people and their society. If they include too much it could just take up too much plot time and drag out. I'd also hope that they don't include any major Inhumans characters at all because that could take away from landing a bigger actor or actress in the role and mess up the continuity of it all. I really think it would be a good thing to introduce the Inhumans through S.H.I.E.L.D. because it would also deliver more people with powers or physical differences on the TV show in a new way rather than having villains with powers show up every once in a while.
Do you think they are bringing the Inhumans to Agents of S.H.I.E.L.D. and if so, are you for or against this idea? Let us know in the comments below!
Marvel's Agents of S.H.I.E.L.D. will return with new episodes with the 9th episode "…Ye Who Enter Here" on Tuesday, December 2, 9/8c on ABC.
Photos via Marvel & ABC