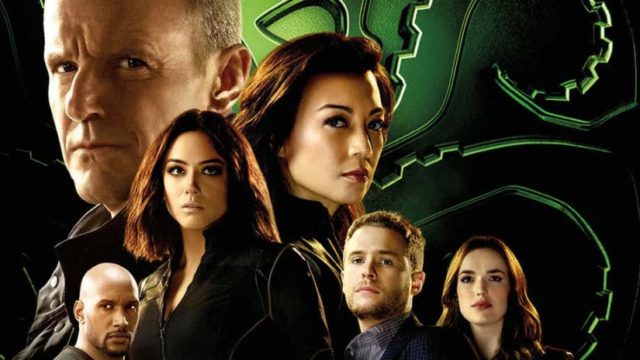 "Agents of SHIELD" didn't appear on the list for the ABC network's lineup for fall in May, so it was assumed that it wouldn't return until next year. There were even a few tweets on social media that indicated it would be coming in 2018, but those comments have been removed and we're getting confirmation that it is getting the green light for a go this year. The fifth season will air on ABC a little sooner than we previously thought.
Here is what we know about it so far.
Jed Whedon's comments
Jed became the showrunner in the "Self Control" episode, which was the finale for the "LMD" line. This was also the episode that delivered some surprises about the main characters, in a summary of all that the series has been up to since its inception. He indicated that an alt world story is on the table. He mentioned that it's time to give loyal viewers a reward for hanging in there by bringing some of the things from the past episodes to the fore. There are plans to stir things up and in the process give the actors something meatier that will let them show a little more depth.
Mark Kolpack and Channing Dungey input
Mark is the viual effects supervisor who had earlier tweeted that the show was on hold for a year, but deleted them. Channing Dungey, ABC Entertainment President officially made the announcement that the show kill start its fifth season on ABC, but it wouldn't happen until after eight episodes of Marvel's "Inhumans" had run. This tells us that "Agents of SHIELD" will be shown Fridays at 8 pm.
The cast
We're going to see Chloe Bennet in her role as Daisy "Quake" Johnson along with Clark Gregg as Agent Phil Coulson, Henry Simmons as Alphonso "Mack" Mackenzie, Elizabeth Henstridge as Jemma Simmons, Ming-Na Wen as Melinda May and Iain De Caestecker playing Leo Fitz.
Will the dead be raised?
There was talk of Brett Dalton's return earlier, but it has been confirmed that Ward is not going to be back for season five. Whedon gave a bit of a teaser that there is a chance that AIDA may still be in existence in an alternate reality. This is the way that the Framework is constructed. Dead people can rise again, but according to Jeff Bell, executive producer, they don't really want to repeat concepts. Instead, the goal is to make the stories fresh and new while putting the characters into different situations that fans will enjoy.
It's well known that Lincoln is the one character that fans would definitely like to see come back. There was no closure between he and Daisy and this was left in an uncomfortable spot for her. His passing was the thing that made her go rogue. They didn't get the opportunity to say goodbye so this is a thread that was left hanging with a finality that is never a certain thing. No mention of Lincoln's return has been made, so perhaps this is just wishful thinking.
Tell us what's wrong with this post? How could we improve it? :)
Let us improve this post!