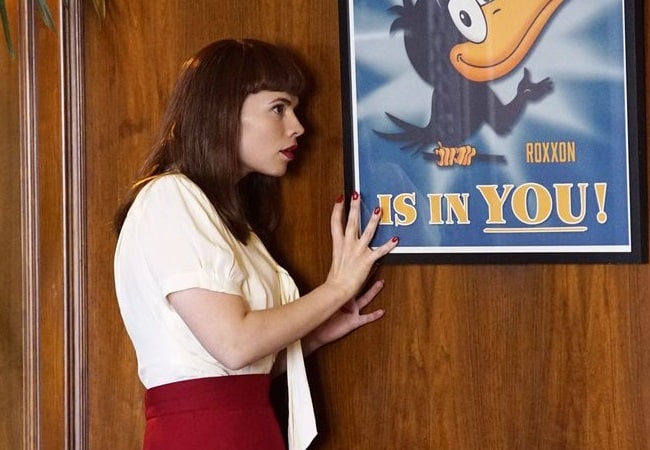 As we begin to get closer to the end of the new second season of ABC's Marvel' drama, Agent Carter, things are starting to heat up as Whitney Frost gets an upper hand on our beloved hero, Peggy Carter, when a mission goes terribly wrong.
Something that this episode did that I don't think any other episode of Agent Carter has done in a while, is bring in the element of team dynamic. While Peggy usually is on her own during missions or accompanied by Jarvis, what I loved so much here was that she actually had a team behind her this time. While there weren't too many similarities, I get some Agents of S.H.I.E.L.D. vibe from seeing Peggy have Jarvis, Sousa, Rose and Samberly joining her on this particular mission. Even though we are only a few weeks away from wrapping up the season, this is something I wish we will see in the coming episodes because as awesome and empowering as it is to see Peggy whenever she succeeds on her own: I do enjoy her having a support system behind her where we can bring together several other characters.
We need to talk about the character of Violet because it's insanely difficult to not think of her as possibly being undercover a la the next Dottie Underwood. I don't know if it was the moment when she offered Peggy to let her rest at her house for a few days that gave me a warning sign, but it was definitely odd for sure. There is also the possibility that she may turn out to be another Night Nurse from Marvel Comics and play a similar role that Claire Temple (Rosario Dawson) has on Daredevil, Jessica Jones and soon on Luke Cage. Either way, Sousa's girlfriend is hiding something because – and this will sound really depressing – but in a show like Agent Carter, someone like her could easily have something that she is hiding.
Heck, even Rose, who is an absolute delight and needs to be in these remaining episodes as much as possible, could turn out to have a secret too. I guess the whole Dottie reveal last season shocked me so much that whenever someone is allying with Peggy, that I have to keep my eyes open even more because who knows what evil is out there. Speaking of evil, the more wicked Whitney Frost keeps getting, the better and while she hasn't surpassed the effect that Dottie had as a big bad last season, she is definitely closing in on being tied with her. I enjoy that we are getting these mini-rounds between her and Peggy and how each encounter really starts to build up to their big final fight that is definitely happening in the season finale.
Overall, "The Atomic Job" ended on a big note, but it had a very slow pace to it which sort of took me out of the episode until the final moment between Whitney and Peggy. But it was still a very solid episode and with only a few episodes remaining, I can't wait to see their final showdown.
Don't miss two-brand new episodes back-to-back of Agent Carter next Tuesday, starting at 9/8c on ABC. In addition, the following Tuesday, February 23, will also have two new episodes back to back starting on its regular timeslot, with the season two finale being one hour on Tuesday, March 1.
(Photo: ABC/Kelsey McNeal)
Agent Carter Season 2 Episode 5 Review:
Summary
As the season is getting closer to its end, Peggy Carter and Whitney Frost have another showdown in this week's solid episode of Agent Carter.