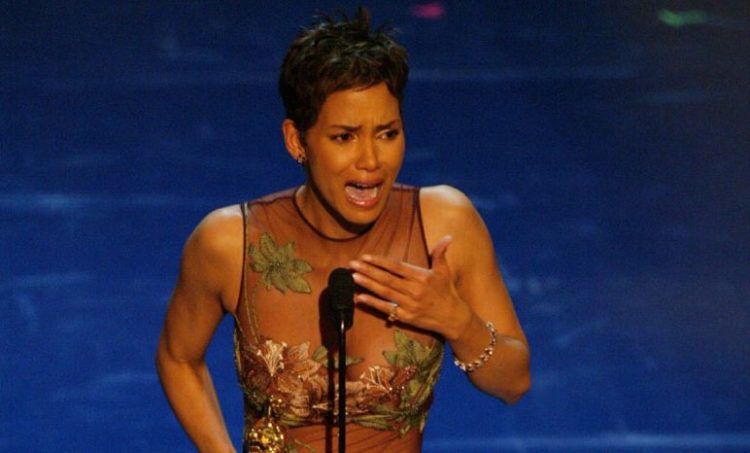 Winning an Oscar Award for actors is like getting knighted by the Queen. Receiving the prestigious award comes with many perks, including recognition, significant roles, and, of course, more money from movie studios in Hollywood. However, a few actors who received the award found that things didn't turn out as they hoped after taking the gold trophy. The Oscars, or Academy Awards, were first awarded in 1929 and have become a staple in every actor's career ever since. The 'Oscars curse that follows some winners is sort of an open secret in Hollywood. There's no substantial evidence that it's accurate, but these actors might make you think differently. After winning the gold trophy, most of their careers took a turn for the worst. In this article, we will look at a few actors who were hit by the Oscar curse.
Marcia Gay Harden
Marcia Gay Harden is an Emmy nominated actress famous for her roles in the Fifty Shades franchise and 2007's Into the Wildand The Mist. Marcia won her Academy Award in 2001 for her Best Supporting Actress as Lee Krasner in the 2000's movie Pollock. Unlike other actors on our cursed list, Marcia was nominated again after her first win. This time for her role as Celeste in Clint Eastwood's Mystic River. However, since Marcia's Oscar win, she revealed that role offers became scarce, and the money offered dropped significantly. To Harden, the Oscar win was the worst thing that ever happened to her acting career.
Halle Berry
Halle Berry is one of the most recognizable actresses in Hollywood. Her roles in 007:Die Another Day, Gothika, and X-Men made her a household name back in the early 2000s. However, after Halle won her first Oscar for her role in 'Monster's Ball' back in 2002, things didn't go as expected. She became the first black woman to win an Oscar for Best Leading Actress, but it didn't skyrocket her career. In an interview with Entertainment Weekly, Halle Berry said the Oscar award made finding significant roles even harder. The parts she expected to pour in never did. Since her win, she has not won any other major award. Notably, Halle won a Razzy for Worst Actress for her role as Patience Philips in 2004's Catwoman.
Cuba Gooding Jr
Cuba Gooding Jr. is a 53-year old American actor who got his big break in 1996. Before his Oscar win, Cuba was an actor on the rise, appearing in critically acclaimed films like Boys In The Hood, A Few Good Men, and Losing Isaiah. He won the Oscar for his Best Supporting role as Rod Tidwell in the Jerry Maguire movie. From his speech on the Oscar stage to his film picks afterward, things went downhill fast for Cuba Gooding Jr's acting career. Most of the movies he starred in for the next five years got low ratings and lousy critic reviews. 2003's Radio, and Boat Trip, were the last decent films before his career went bust, probably because of the curse.
Marlee Beth Matlin
Marlee Matlin got her much anticipated Oscar win for Sarah Norman in 1986's Children of A Lesser God. The movie was Marlee's first film and won her an Academy Award for Best Actress for it. She played a janitor in a hearing-impaired school who falls for her speech teacher. Since her great start in Hollywood, it has been hard for Marlee to land significant roles and projects as a deaf actress. She starred in 1993's Hear No Evil and 1999's In Her Defense though nothing came close to her early success. Things might be looking up for the actress since her Oscar win because of her role in Sian Heder's CODA as Jackie Rossie. The 2021 film has been generating much Oscar buzz for Marlee's acting alongside co-star Emilia Jones.
Renee Zellweger
Renee Zellweger's Hollywood career as an actress was going great from the start. With her appearing in films like 1996's Jerry Maguire and 2000's Me, Myself & Irene, she was destined to be a star. Her role as Ruby Thewes in 2003's Cold Mountain got her an Academy Award for Best Supporting Actress. With the win came the feared Oscar's curse because since then, her acting career never recovered. Renee's acting picks in projects like 2005's Cinderella Man and 2009's New In Town were a total miss. It also didn't help that the 52 – year old star took a hiatus from acting for close to five years. In 2016's Bridget Jones' Baby, Renee's comeback role also didn't perform well with critics or fans. Zellweger has yet to return to her A-list status before her Oscar win, but her 2019 biopic Judy got great reviews.
Mo'Nique
Hollywood actress and comedian Mo'Nique Angela Hicks was celebrated in the '90s for her famous roles in 1999's The Parkers and 2006's Phat Girls. After portraying Mary Johnston in Precious, she won the Oscar for Best Supporting Actress in 2010. Mo'Nique later opened up in an interview with The Hollywood Reporter about the Oscar Curse when she revealed she was blackballed in Hollywood after her win. Angela stated that she won the top prize but felt she had done something wrong. Since then, the comedian has had a hard time landing roles and negotiating movie deals. Now she is notoriously known for being a difficult actress to work with. Although, Mo'Nique's career might be on a good path since her Vegas residency in 2019
Adrien Brody
The youthful Adrien Nicholas Brody was 29 when he won his Oscar. His role as Wladyslaw Szpilman in Roman Polanski's 2002 film, The Pianist, won him an Academy Award for the Best Actor. Since his win, Adrien has not gotten any significant accolades from his later acting roles. Despite his Oscar curse, Adrien has managed to stay active in Hollywood, most notably Television. He has recently worked on series like HBO's Succession and 2017's Peaky Blinders. Adrien even has a starring role in the 2022 biopic Blonde about Marylin Monroe's life.Into the Wild