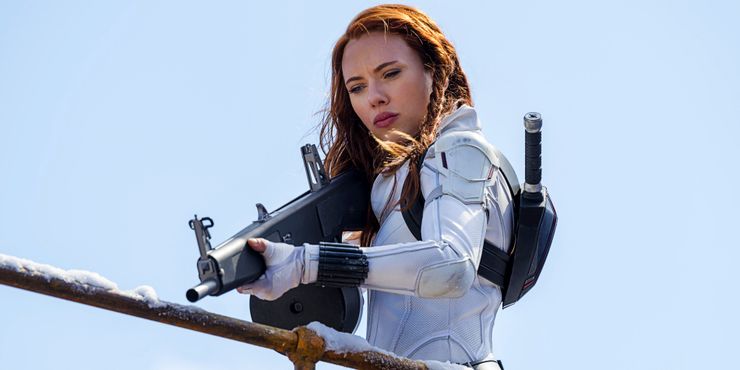 There is an actor cliché about the rehearsal process in which the actor struggling to understand asks: "What is my motivation?" A snarky director could respond: "Your paycheck." Like any job, actors get paid. But unlike a normal 9 to 5 job, how an actor gets paid has varied over time and changes with modern technology.
The Studio System
In the golden era of Hollywood, the 1920s to 1960s, big named stars were part of the studio system and under contract. These long term contracts were often exploitative and most actors did not make a lot of money. One example of this is 1953's Gentlemen Prefer Blondes. Marilyn Monroe who was under contract with 20th Century Fox made $18,000. Her co-star Jane Russell who was a freelancer and not under contract with a studio made $100,000. The studio system would eventually fall. Actors such as Paul Newman with the help of agent Lew Wasserman of M.C.A. talent agency would find more money outside of the studio system. Newman on Wasserman's advice bought out his contract. Newman would go on to make $200,000 for Exodus.
Traditional Theatrically Released Movies and Actor Salaries
Today some movies are still only traditionally theatrically released. Actors in these films have salaries that start with a "quote." A quote is the base amount of zeroes it will take to get above-the-line talent or actor to show up on set. This is typically based on what the actor has previously made. For example, when negotiating for Mark Walberg leaked emails show Hannah Minghella saying: "Mark was paid 17M on Transformers but before that his highest quote was 12M. We think 12M is the number." M stands for millions. Studios share actor's quotes readily even between competition in an effort to pay the least amount of money. Because quotes are based on previous salaries, there is a large gender gap in wages that is perpetuated.
Women typically receive smaller quotes. There are other ways actors can add to their overall salaries beyond their quote figure. One way is a percentage of the backend or gross profits. This is hard to get these days. There are bonuses if a movie hits certain box office figures. Another way is a chunk of the pool which is an undefined post-release amount of money on a point system. A final way is through actor perks. Perks are a series of demands such as a personal assistant and a private jet that if not met, the actor will receive compensation for. This system has typically worked for studios and actors alike. The studios save money upfront and do not risk spending too much on a flop. Actors have transparency on what their production was worth and got compensated accordingly. Straight to streaming releases have changed this model.
Streaming Actor Salaries
When a production is released on a streaming platform, actors are paid a set fee. If a big named star is involved, they may have the leverage to be paid a bonus premium fee, a contractual dollar amount paid out over months or quarters. This however, unlike theatrical releases is not performance based. There is little transparency over performance data. Because of this it is difficult for actors and their representatives to negotiate. It is also unclear what success generally looks like in streaming. Is it in viewership? New sign ups? Or multiple viewings? One lawyer who helps their clients in negotiating and navigating this brave new world likens it to reading "tea leaves" and projecting "where the deals are going to go." Much is still being standardized in this area.
Simultaneously Released Actor Salaries
Streaming movies at home because of the covid 19 pandemic has greatly impacted actor salaries. Movies are now being simultaneously released on streaming platforms such as Disney + and HBO Max. When Warner Brothers decided to release all of its 2021 films on HBO Max, they quietly behind the scenes made deals with some of their stars to make up for lack of back end bonuses. Both Gal Gadot star of Wonder Woman 1984 and its director Patty Jenkins were paid more than $10 million each. Disney did not make the same effort as Warner Brothers and because of this, star Scarlett Johansson is suing for breach of contract.
Scarlett Johansson's lawsuit against Disney is unprecedented. She claims that Disney breached her contract because they had guaranteed Black Widow a wide theatrical release and undermined that by releasing it on Disney + thus impacting her backend bonuses. Disney is firing back stating Johansson's claims are "sad and distressing in its callous disregard for the horrific and prolonged global effects of the COVID-19 pandemic." Disney even openly stated Johansson's 20 million dollar salary. Johansson feels she should have made around 70 million for Black Widow when back end bonuses are taken into account. Most insiders are shocked she would take on arguably one of the most powerful studios in the industry today.
She is no longer under contract in the Marvel world and her character was killed off in Avengers Endgame so she does not have anything to lose. By releasing it on Disney +, it also opened the door to bootleg copies. Black Widow is the most-pirated movie of the pandemic era. In the opening weekend Black Widow grossed $218 million worldwide but this figure plummeted by 67% for the second weekend. This is the biggest decline for a Marvel Studios feature to date. Disney made $60 million in streaming only revenue.
Other actors are reportedly considering their own lawsuits against Disney. Cruella was also released both in theatres and streaming on Disney + on May 28. Star Emma Stone found herself in the same situation as Johansson although Stone's is complicated by the fact that there are talks of a Cruella sequel. The former editor of The Hollywood Reporter Matt Belloni stated in his newsletter, What I'm Hearing: "Emma Stone, star of Cruella, is said to be weighing her options." He also speculated Emily Blunt could speak out about the Jungle Cruise. He also claims there are more actors in the wings who want to speak out but needed a powerful star such as Johansson to take the lead first. Time will tell how all of this resolves.
The Bottom Line . . .
Everyone wants to be fairly compensated for their labor. While the world around us keeps changing, actor's salaries will have to keep shifting as well.Wonder Woman 1984
Tell us what's wrong with this post? How could we improve it? :)
Let us improve this post!