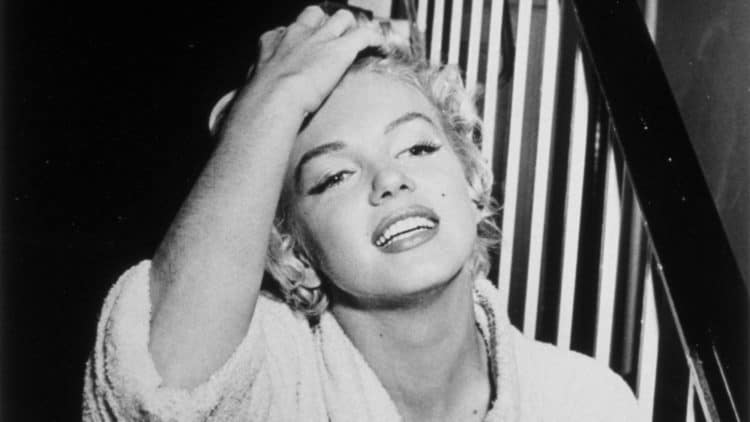 In Marilyn Monroe's time there weren't many others that could claim the status of sex symbol like she could, and out of just about everyone she was perhaps the most popular of her era, and she remains that popular in the current era. Her passing is still fairly clouded in mystery since many people don't think that she intentionally or even accidentally overdosed on medications, but the cut and dried version is that she did indeed take too many pills and wasn't able to call for help. But however it happened Marilyn was a seriously big influence on a lot of people that came from relatively nothing to become one of the biggest stars in the industry even if for just a little while. In many ways she's one of those whose star burned the brightest out of many but burned out long before its time.
Here are some the best movies from her career.
5. All About Eve
Beware fans that are out to do more than just adore you apparently since in this film, which Marilyn had a token role in, aging actress Margo is looked upon with great adoration by fan Eve, who relays a false story to gain sympathy and insinuate herself into Margo's life, and later on into her role as lead actress. When she gets what she wants Eve doesn't even look back, though she does try to cover her tracks and eventually makes it big thanks to her ability to adapt and go with the flow when necessary. It's ironic then at the end when Eve finds a fan in her home that emulates her in the same way, and secretly tries on one of her gowns as she slumbers in another room.
4. The Misfits
This film was something of a flop when it came to the critics but in terms of being quite easy to watch and also delivering a heartfelt and honest story it was very well done. Rosalyn is a recent divorcee that meets up with a cowboy and two of his friends and starts to fall for each of them in a way, though she tends to like the cowboy the most. You could say that Rosalyn is a very deep and emotional person that feels for others in a big way and doesn't enjoy seeing anyone hurt. That being said she almost leaves all three of them to their own thoughts but eventually falls in with the cowboy.
3. Gentlemen Prefer Blondes
This is one of those films you might shake your head at and wonder if there are such people in this world as Lorelei right up until you figure that yes, yes there are. Lorelei is all about finding a man that has money and will worship the ground she walks on since that's what matters. But when her husband-to-be's father has her followed all the way to Europe by a private investigator she nearly loses everything after flirting and conspiring with an older, married man. By the end of the film however she's convinced her future father-in-law that she does deserve to marry his son and that if she were his daughter that he would want the best for her.
2. The Seven-Year Itch
Some men kind of take their own brand of machismo a little too seriously since in this film Marilyn's character, credited as just The Girl, is not at all interested in the man that is trying to turn her on repeatedly and having no luck. In fact it would seem that only in his fantasies is he even half as charming as he seems to think he is. But that doesn't stop him from trying in the real world, and failing so badly that he eventually has to get back to his wife and son for fear that they might hear of his supposed indiscretions from the neighbors once words starts to get around that he's being a bit frisky.
1. Some Like It Hot
Ever notice how Jack Lemmon usually played the sensible person in a movie? When Joe and Jerry, two musicians that play in a local speakeasy, witness a violent murder committed by members of the mob, they have to go on the run for the sake of their lives. Pretending to be women they join an all-women's group that is on the way to Miami. During the trip Joe does his best to get involved with Sugar Kane, played by Monroe, though he has nothing to offer her. He lies of course and says he's rich, but the problems only escalate when Jerry, disguised as Daphne, attracts a genuinely rich man that wants to marry 'her'.
During her short run as one of Hollywood's biggest stars Marilyn was someone that everyone wanted to get to know in one way or another. Even to this day a lot of people idolize her in various ways.
Tell us what's wrong with this post? How could we improve it? :)
Let us improve this post!