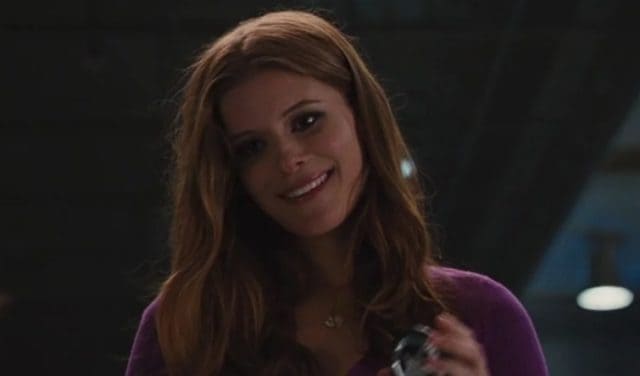 Iron Man was a huge success. For proof, look no further than the fact that it served as the kick-off for the Marvel Cinematic Universe, which could not have happened without sufficient momentum propelling it through the potential problems. Likewise, while Iron Man 3 met with a rather mixed reception, there were a fair number of fans out there who found its particular interpretation of the Mandarin to be clever and subversive, meaning that it is rather memorable if nothing else. In contrast to these two movies, Iron Man 2 was something of a letdown because it was inferior to its predecessor but not so much so that it can be called outright bad. In part, this was because it lacked the emotional weight of Iron Man. However, its less than spectacular handling of its multiple villains meant that its narrative wasn't as focused as it should have been. With that said, there were still moments of interest scattered throughout Iron Man 2, with one example being Kate Mara's cameo in the movie.
Why Was Kate Mara's Performance Something of a Stand-Out?
In short, Kate Mara had a short appearance as a U.S. Marshal who hands Tony Stark a subpoena to summon him to the Senate Armed Service Committee. Initially, the scene is set up to make her character seem anything but a U.S. Marshal, which is why Tony proceeds to flirt with her a little. However, the amusing part is that Mara's character takes the whole conversation in stride while responding in a perfectly accurate manner about exactly who she is as well as exactly what she is doing. On the whole, it is a pretty good example of good writing combined with good acting to produce something rather amusing.
Based on that, it is not unreasonable to speculate that Mara's appearance in the Marvel Cinematic Universe might have provided her career with something of a boost, though to be fair, she was a pretty well-established actress who had appeared in a number of movies as well as a number of TV shows anyways. Since that time, Mara has gone on to appear in a number of high-profile projects, though some have turned out to be much better-received than others. For example, she played the part of Zoe Barnes for 14 episodes in House of Cards, with the result that she was actually nominated for an Emmy because of it. In contrast, she played the role of Susan Storm in the Fantastic Four movie that came out in 2015, which was rather unfortunately, met with the same lackluster response as its predecessor. This is rather unfortunate because the Fantastic Four come from Marvel comics in much the same manner as Iron Man and the other superheroes in the Marvel Cinematic Universe, meaning that it is fun to think about what might have been if Disney succeeds in its planned buy-out of Fox.
Still, there isn't much point to thinking about what might have been, just as how there isn't much point to spending too much time dwelling on lackluster movies. Instead, it might be a better approach to focus on the positives so as to get as much enjoyment out of them as possible before moving on.