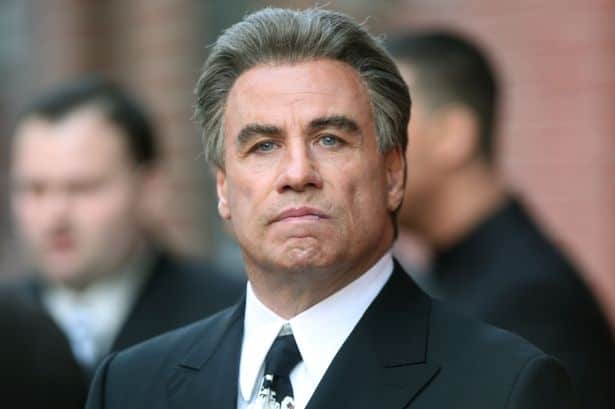 John Travolta has had his fair share of misses when it comes to bad movies, but some have just been flat out horrible. He's a great actor and he knows how to get the crowd on his side but there are times when you just have to shake your head and say "Why John, why?". Like a lot of actors he has his favorite roles and those are are taken just because there's a chance that a movie might go somewhere even when it eventually doesn't. He's been in some of the greatest movies ever made but he's also been in some of the worst. That could be why he's such a likable actor, because he's seen both sides of the spectrum and knows what it's like to be loved and disrespected in equal measures. Personally I think he's great as an actor, but there are those films when you try not to focus on his character.
He's not a typecast actor, but he does have limits to his talents.
5. Killing Season-Emil Kovac
As far as being gripping and even action-packed this film is so-so. Pitting old rivals against one another is something that's been done to death over and over again but this kind of setting is something that's been seen so many times that it's no longer that entertaining. Plus, Travolta's accent is just horrendous and his deadpan acting needs a little more work.
4. White Man's Burden-Louis Pinnock
It helps to be judicious about your words when speaking about a film like this. It's an interesting look at how history might have turned out if things had happened much, much differently. But overall the role he took in this movie just didn't seem like something he would normally excel at, and it's a little overplayed. To be honest it wasn't really the role for him.
3. Look Who's Talking Now-James Ubriacco
This idea should have stopped at the first film and said "enough". Even the second film would have been a good stopping point, but taking it this far is what killed the idea for good and left people with a sour taste in their mouths. The original idea wasn't even fully embraced by viewers and was loved on a conditional level, taking it this far just pushed it over the edge.
2. The Punisher-Howard Saint
Travolta really takes on the working class roles a lot better than he does those that place him in charge of anyone or anything. He plays that next door neighbor act a lot better than he does a mob boss. Some might say that his calm and cool attitude would endear him to audiences by the fact that he's such an iconic character, but this is just way too overplayed.
1. Battlefield Earth-Terl
It might have been a best-selling novel but the movie was just horrendous. From the aliens to the humans to the whole story nothing was the way it should have been and the result was a box office flop that people actually got up and walked out of. This has the distinction of being the worst movie he's ever starred in.
He's a great actor, but only so long as he nabs the right roles.
Tell us what's wrong with this post? How could we improve it? :)
Let us improve this post!