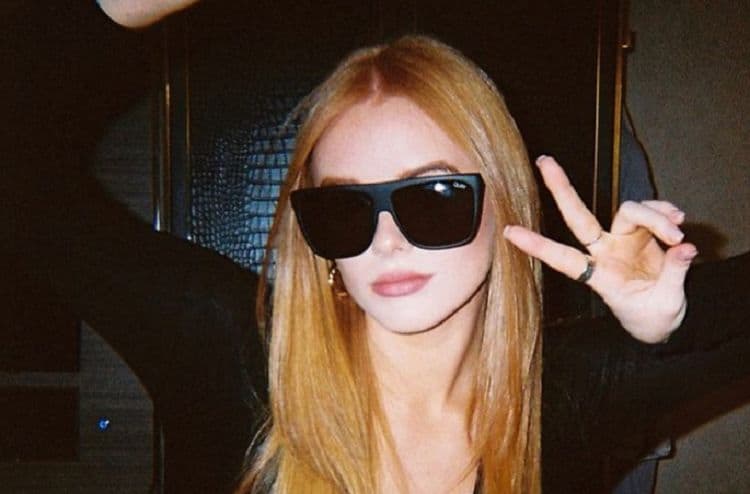 In some cases, it can take people more than a decade to find their footing in the professional acting world. Luckily for Abigail Cowen, that hasn't been her experience. Her career got off to a very impressive start and she has been keeping the momentum going. She is best-known for playing Dorcas in the Netflix series, Chilling Adventures of Sabrina. In 2020, she got the chance to work with Netflix again on a mini series called Fate: The Winx Saga which ironically is also about witches. Additionally, she has a couple of projects in the works that are set to be released sometime in the next year or so. Keep reading for 10 things you didn't know about Abigail Cowen.
1. She's Always Wanted To Be An Actress
From an early age Abilgail knew that acting was her calling. She told L'Officiel, "Acting was my dream my whole life. I don't remember a time when I didn't want to be an actress. It was always something I just knew I had to do. I remember bawling my eyes out to my mom on the way to school in fourth grade about how I had to be an actress, and how it was something just burning within me."
2. She Studied At University of Florida
Despite knowing that acting was what she wanted to do, Abigail took a bit of a detour to explore a more traditional path. After graduating from high school, she enrolled in the University of Florida where she began studying public relations. She eventually decided to leave school early to move to Los Angles and pursue acting.
3. She Likes To Travel
Getting out and seeing the world is one of the best experiences a person can have. Abigail has been fortunate to be in a position where she has been able to travel far and wide. Some of the countries she's been to include Ireland, Canada, Italy, and Turks and Caicos.
4. She's A Musician
Acting may be Abigail's calling, but it's not the only thing she's passionate about. In addition to being a huge music fan, she is also a musician herself. She plays the guitar and piano and likes to sing. It's unclear whether or not she has plans to release any music of her own.
5. She Was An Athlete
Abigail has always been the type of person who likes to stay active, and she also has a competitive side. During her time in high school Abigail was a member of the track and field team. She competed in several events including the 100m hurdles and the 4×100 relay.
6. She Loves The Outdoors
Sometimes its the simple things in life that truly have the most value, and Abigail would agree. When she isn't busy with work, she loves to spend her time relaxing and hanging out. She especially loves being outside and enjoying nature. Some of her favorite outdoor activities include hanging out at the beach and hiking.
7. She's A Big Leonardo DiCaprio Fan
Before Abigail became an actor herself, she was a fan. One of the people she's always looked up to is none other than award winning actor Leonardo DiCaprio. During her interview with L'Officiel, she shared that he was her favorite actor growing up. She also mentioned that she's a big fan of other stars like Meryl Streep, Michelle Williams, and Cate Blanchett.
8. She's Had Some Supernatural Experiences In Real Life
So far her in career, Abigail has been a part of several projects that involved witch craft and other supernatural elements. When asked by Coup DeMain Magazine if she's ever had any supernatural experiences she said, "Yes, I have! I've had so many which is kind of strange. I know it probably sounds crazy, but I've had really vivid dreams when I wake up and I'm like, Oh no,' and it will happen the next day, exactly how I dreamt it, the exact same scenario. I've had that happen like five or six times. It's crazy."
9. She's A Model
When you're a natural in front of the camera and you have a great sense of style, modeling seems like a natural progression. In addition to her work as an actress, Abigail has also done some modeling. At one point she was signed to MC2 Model Management, but it appears that she is now signed to IMG Models.
10. She Was Once Bullied For Having Red Hair
Abigail's red hair is one of the many things people love about her, but that wasn't always the case. When she was younger, she often had to deal with bullying because of her hair. These days, however, she's very proud to be part of the ginger community and she doesn't hesitate to show off her locks.