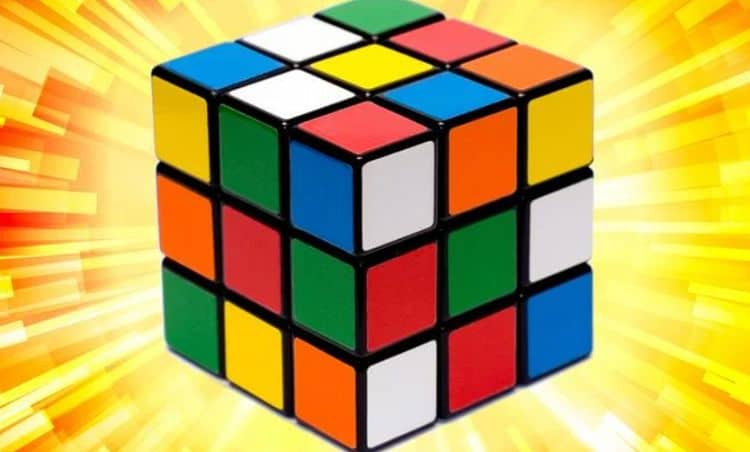 There are likely to be a lot of people out there that have been confounded and confused by the Rubik's Cube, one of the most popular puzzles ever created, since it does kind of require a certain type of mindset and fondness for puzzles to solve the thing. There are those throughout the world that can solve this thing in a matter of seconds, so there is a trick to it that a lot of people simply don't see or don't fully understand, which is more proof that every mind works differently than others. But it does sound as though a movie and a game show are on the way detailing the emergence of the cube and how it can be used to entertain other people. Right now it doesn't sound as though there are a lot of details about either the movie or the game show, but it does feel accurate to state that the movie will be going over the rise of the cube and its emergence as one of the more recognizable puzzles that people have known about for years. As for the game show, it could be that it will work on an elimination basis, meaning that it will deal with speed, possibly with accuracy, and likely will involve a few other things that the writers might think about in the process of bringing it to life.
Quite a few people can likely remember trying to figure out a Rubik's Cube only to put it down after failing to figure out how the process works. While it does require a type of spatial awareness that some people are quite skilled with, it doesn't mean that a person is any less intelligent for not being able to sort it out. After all, intelligence is a many-faceted thing that can't and shouldn't be determined by one thing alone. Those that can figure the cube out though are typically those that simply know the mechanics of it and know how the thing works. The fact is that there are those that can see past the confusing jumble of colors and figure out just how the entire thing works. There have been movies and TV shows that have depicted people figuring out how to solve the puzzle, which interestingly enough wasn't started as a puzzle, but instead as a learning tool. The way things develop and eventually become something else at times is amazing really since it was by sheer happenstance that the cube eventually became something so inherently popular. That it's lasted for so long and has become a thing of simplicity is astounding, but some people can sit down with a bucket full of mixed-up cubes and speed through them, aligning every side in what might appear to be record time. Then there are those of us that might require a solid month to match up one side, let alone figure out the whole thing.
A game show could be interesting if it's somehow made interactive and doesn't just focus on the singular cube. The possibilities are quite expansive if one really thinks about it, and the challenges could be something that might test even the most intelligent cubers since speed, intelligence, and an inherent understanding of how the system works could be tested in a number of different ways. that would be kind of interesting really, while hopefully, the movie will be a fictional accounting of how the cube came to be or a documentary that will pull from those that have the most knowledge concerning the cube and those that have been studying it for a good part of their lives. It's easy to believe that some people will actively research and study this thing since there's a lot to learn about it and more than one variation that has been devised over the years. Those that think the standard cube is tough should see a few other designs that have been created over the years since many people might stare in shock and awe at the various cubes that have been concocted. It's easy to think that a game show would stick with the standards cubes, but it's also interesting to think that such a show might actually kick things up a notch and try to really trip people up just a bit if only to get them thinking on a different level than they're used to.
It feels safe to say that both the movie and the show might take a while to figure out before they hit production, but there should be plenty of information coming down the pipeline once things get going, so it's without any doubt that we'll continue to hear more about this in the months to come. What will be devised though is anyone's guess at this point. What we can say is that it's likely to be of great interest to a lot of people.