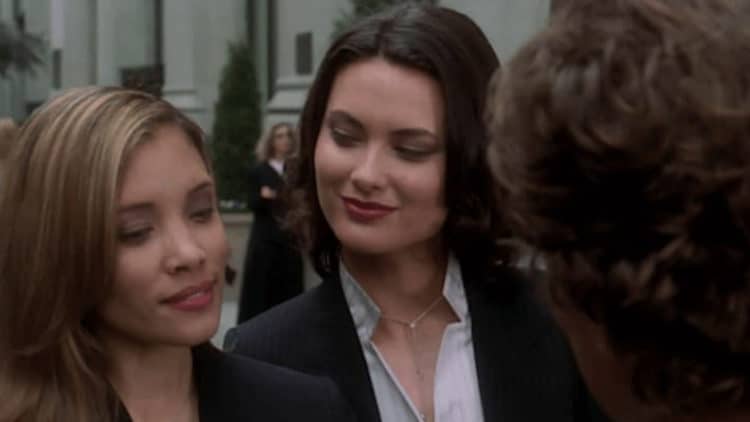 If you're not really into fashion then you might not know who Shalom Harlow is, but if you know anything about modeling then it's likely that you've seen her and known what she was all about for a while now since she's not that shy about revealing her life and how things have gone from the time she was a sassy little girl, as she puts it, to now, when she's a confident and very popular model. What people might also know, at least by now, is that Shalom nearly worked herself into an early grave since by the time she finally did take a break from the modeling world her body was beginning to edge toward shutdown mode and at one point she had cart herself around in a wheelchair. As of now she's back to work and has been for a couple of years, but the downfall of being a top model in the business appears to be that one has to give everything at times to the business and not worry so much about themselves. This is what a lot of people tend to say, but the working conditions have been getting better, with Shalom's help over the years, and more models are in control of their careers and their lives than ever before, at least once they get to a certain level that allows them to take some semblance of control. It has to be stated that Shalom was also modeling before the emergence of social media into American society, which meant that she couldn't exactly control her own narrative so easily. This means that had she bowed out to take a break that there was literally anything that people could have said that might have tanked her career and any hope of a comeback. It's funny that her foray into Hollywood would convince her that show business is ruthless when modeling appears to be just as cutthroat or was at one time.
But as it's been seen more often than not, one perception is not inherently similar, meaning that what she saw in the modeling industry was likely much different than many others have seen over the years. In any case, Shalom felt more comfortable as a model than as an actress for some time, but she's been featured in a few different movies and shows so it's likely that she didn't let the attitudes and feelings that run rampant in show business get to her that much. Her quality of life did decline pretty heavily for a while as she kept modeling, and without a chance to really break out of the industry to take a rest until 2000 she kept declining in health and yet still kept working in show business up until about 2006 when she dropped off the map for a while. There's no doubt that stepping away for a while was the wisest decision possible since otherwise, it's very likely that she wouldn't be here today. Many actors and models tend to worry about what will happen to their career when they stay away for too long, and it's a valid fear since people have a tendency to move on from one star to another, as both modeling and show business are fickle and don't generally welcome back those that have been away for so long without making them do something spectacular first. Of course, if they've already been to the top of their field and are well-respected by many, and have earned their place, this makes a huge difference. They still have to put in the work, but those that have earned their spot are often welcomed back simply because they've already proven what they can do, and why it's wise to wait for them to recover sometimes.
It does sound as though Shalom was a little shaky when she came back, but throughout her life, she's been a very determined individual that has known what she wanted and went out to get it, so there's no doubt that she had some sort of plan to come back when she could. This is after all a woman who, as a girl, tried ballet, found out it wasn't her thing and went into tapdancing since she liked the sound. It's easy to give her a bit of credit for knowing what she did and didn't want, and while her time in show business has managed to gain her a few noted roles here and there it's her time in the modeling industry that has earned her the most and has made her into the next best thing to a living legend. The best thing about coming back now is that she's being selective about the projects she takes on, and she's watching her health very carefully. Sometimes self-care is more important than one's reputation.