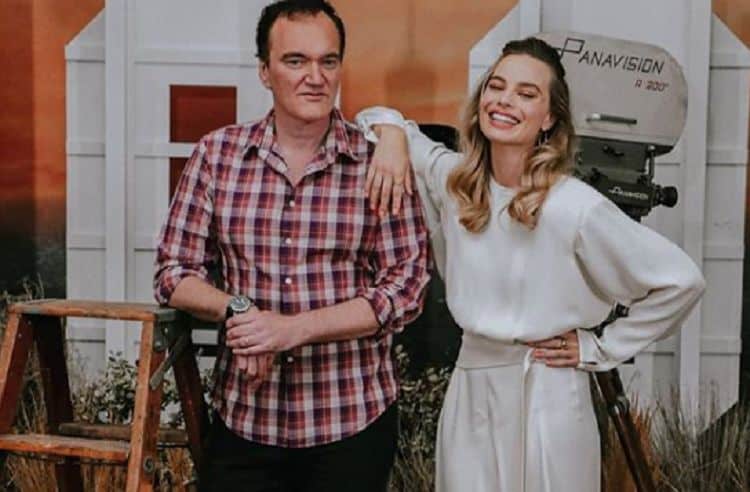 In a way it almost feels as though Tarantino fans are trying to decide whether to go into panic mode or deduce that his intentions of retiring are real or not. But the word is at this point that he's either going to retire after he makes a 10th film, or he might retire after Once Upon A Time in Hollywood, depending on how it goes. Ryan Scott from MovieWeb almost sounds like one of those that would lament his departure since it seems that like a lot of people he agrees, and rightly so, that Tarantino is one of the more popular directors in show business at the moment. In an industry where directors are plentiful but great directors are kind of rare Tarantino seemed to thrust himself into the mix when he first came on the scene, but when it was established that he did in fact have the kind of vision that was needed and was able to deliver on this vision it became quite evident that he had earned the favor of the fans and was able to be called one of the best without a doubt.
But now that he seems to want to retire a lot of people are wondering why and how the cinematic world will get along without him. Well, things will roll along like they usually have until someone else comes along with a great vision and desire to show the people something new. But all in all the reality of him retiring is hard to imagine since he has at least two other projects that he's been keeping around, such as an R-rated Star Trek movie and a Django/Zorro crossover that a lot of people would love to see. That would make it hard to retire after a tenth film since honestly a lot of people couldn't see anyone else taking on another Django movie in Tarantino's place.
Over the years Quentin has given us a few movies that have been nothing less than great and have been talked about quite a bit even years after their release. His use of violence, swearing, and certain racially-charged words has been criticized more than once throughout the years, and yet if one looks closely they might see that without this type of language his movies would be a little too tame for the liking of many viewers. It's true that he forges ahead and doesn't often look to see where he's going or what the consequences could be at times, as per his falling out with Uma Thurman over an accident that could have been prevented, but a lot of people would gladly argue that Quentin's vision is worth a little risk and therefore definitely worth the drama from time to time. On the flip side a lot of people, like L.V. Anderson from Digg, would argue that while he's been a brilliant director he's also been seen as kind of a bully and jerk at times by those on his crew and even one or two actors. While said actors have gone on to make peace with him, as have the crew members likely, the story that goes on between them, the back and forth he said/she said and so on and so forth is enough to make your head spin. One thing that's obvious about Quentin is that no matter what he's said or done during his career he's going to be remembered in movies as a legend, hands down and no doubts about it.
With all that being said it's also worth noting that he doesn't intend to retire completely, as he would apparently like to start writing books and for the theater in order to stay busy and creative. So for fans of Tarantino it's enough to breathe a sigh of relief thinking that you'll at least get to see some of his work still making it out to the public. As far as the movies go however he's going to be done either very soon, depending on the success of his next movie, or he's going to done within the next few years as is his goal. It's a hard pill to swallow for many people since directors like Tarantino don't come along every day, but it's also a wise move since he's recognized just what happens when people overstay their welcome in show business and begin to gradually fade off as their pictures become less and less popular in the face of new and upcoming methods, techniques, and themes that people tend to react to and favor over those that have come before. In a way this is a wise decision since instead of being remembered as a great director that eventually became tiresome and overplayed, he'll go out as a guy that will be remembered as someone that left the game while still at his best, and thereby will remain a legend.
Tell us what's wrong with this post? How could we improve it? :)
Let us improve this post!