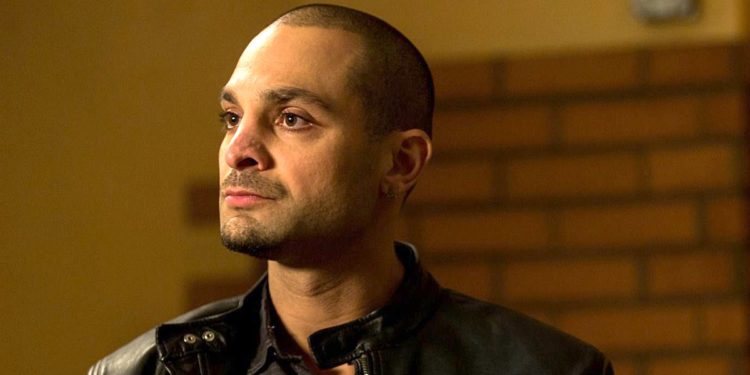 Michael Mando is an actor, writer, and director who was born in Quebec City on July 13, 1981. Although he has a background in classical and contemporary theater, he has also established a successful career in film and television. He is particularly well-known for playing Ignacio 'Nacho' Vargo in the television series 'Better Call Saul' and for the role of Victor 'Vic' Schmidt in 'Orphan Black', a science-fiction thriller series. It has now been announced that he is joining the cast of 'Hummingbird' directed by Kim Nguyen. In this drama film, he will be acting alongside Salma Hayek, Alexander Skarsgard, and Jesse Eisenberg. Here are five more things you might not know about Michael Mando.
1. He Has Lived in Many Locations
Michael Mando is of Mexican and Canadian descent. He spent the first part of his childhood living in Quebec City, where he and his three brothers were raised by his father. However, they moved home many times in his childhood. Before he reached his twenties, he had lived in 37 homes in ten cities, and four continents. This is probably why he can speak three languages. His native language is French but he speaks both Spanish and English fluently.
2. He Has a Talent for Many Sports
During his youth, Mando excelled at many sports and played in teams for his school and college. Those he competed in as a teen included soccer, ice hockey, and football. He still maintains an interest in sports now and plays both soccer and basketball recreationally.
3. The 'Insanity' Scene in 'Far Cry 3 Took a Lot of Preparation
Michael Mando provides the voice and motion capture performance for the character Vaas Montenegro in the video game 'Far Cry 3′. He was even nominated for a National Academy of Video Game Trade Reviewers Award in the category of Outstanding Performance in a Drama, Lead. He is famous for the 'Insanity' scene in the video game. To perfect this, it took a lot of preparation. He spent hours sitting alone in a room talking to a tennis ball that was fixed to a pole.
4. He Didn't Plan a Career in Acting
Michael Mando did not dream of becoming an actor from childhood. In fact, he was very uncertain about what he wanted to do. The three main options he considered were international relations, economy, and psychology. This uncertainty was one of the reasons why he moved colleges and universities. It wasn't until he was in his twenties that he realized he had acting talent and began to consider it as a potential career path.
5. He is in 'Spider-Man: Homecoming'
In 'Spider-Man: Homecoming', Michael Mando plays Mac Gargan, one of the villains from the Spider-Man comics. This movie was directed by Jon Watts and released on July 7, 2017. Starring in the movie were Tom Holland, Michael Keaton, Jon Favreau, Zendaya, and Donald Glover, amongst others. A sequel to this movie is planned for release on July 5, 2019. As yet, it has not been confirmed whether Michael Mando will reprise his role for the sequel.
Tell us what's wrong with this post? How could we improve it? :)
Let us improve this post!