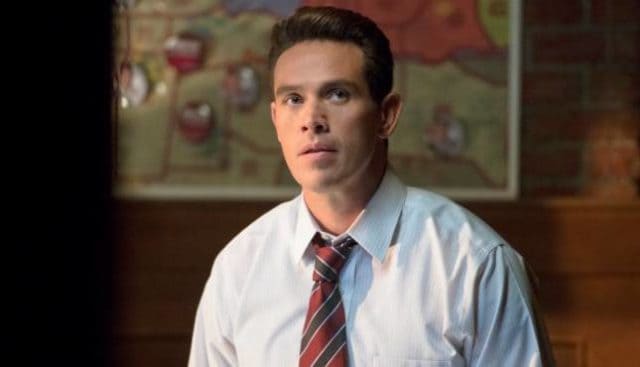 Kevin Michael Alejandro is an American actor who was born in San Antonio, TX but raised in Snyder in the same state. He has had a number of notable roles in both movies and TV shows since he started in 2002, ranging from Santos in Ugly Betty to Nate Moretta in Southland. More recently, Alejandro has snagged a couple of interesting roles on TV shows based on DC's comic books, with the first being Brother Blood on Arrow and the second being Detective Dan Espinoza on Lucifer.
Here are five things that you may or may not have known about Kevin Alejandro:
Dedicated to Acting
Most actors and actresses are dedicated to acting, as shown by the countless people who continue to flock to the profession in spite of their low chances of success. However, it is interesting to note the length that Alejandro went to in order to pursue his acting dreams. In brief, he sold all of his possessions before moving to Los Angeles, CA, which was an all-or-nothing move that still speaks volumes about his commitment to his profession of choice.
Originated a Role In Lost Tennessee Williams Play
As strange as it sounds, Alejandro originated a role in a once-lost play by Tennessee Williams in 1999 under the direction of Michael Bloom. For those who find the name familiar but cannot match it to a person, said individual was one of the most famous playwrights of 20th century American drama. His single most famous play is A Streetcar Named Desire, but other well-known plays range from The Glass Menagerie to Cat on a Hot Tin Roof and Sweet Bird of Youth. However, these made up no more than a small part of Williams's body of work, which was so vast that some of it went unpublished during his lifetime.
Wants a Wide Range of Roles
Alejandro is known for wanting a wide range of roles. In his own words, he wants to to do everything from comedies and romantic comedies to period pieces and even Macbeth on the movie screen, which is a sentiment reflected in the wide range of roles that he has played over the course of his career. On a more practical level, his embrace of a wide range of roles has also prevented him from being type-cast, which has been a serious concern for some actors.
Started a Scholarship
Together with his best friend, Stephen Monroe Taylor, Alejandro started the Jerry P. Worsham scholarship fund, which is meant to cover the costs of college for theatre students from an underprivileged background. Jerry P. Worsham refers to a much-respected educator at Snyder High School, whose influence spread far beyond a single school through his role in the UT Summer Theater Workshop for high school students.
Found Jesus Velasquez to be a Fascinating Role
On True Blood, Alejandro played Jesus Velasquez, a Mexican witch who had a romantic relationship with Lafayette Reynolds. He has stated that he found the role to be fascinating, not least because it was a challenging role that was so different from his previous performance on Southland.