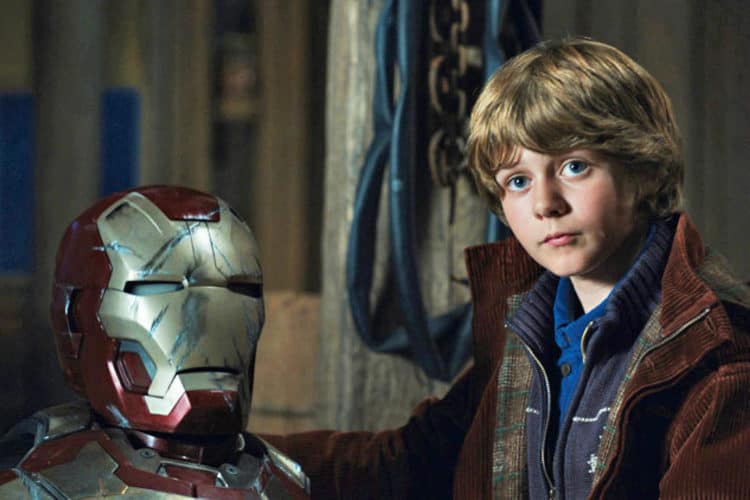 Ty Simpkins is a teen actor who was born in New York City on August 6, 2001. He began appearing on television when he was just a few weeks old and has now established himself as a successful film actor. Some of his major roles have been in movies including 'Iron Man 3′, 'Insidious', 'Insidious: Chapter 2′, and Jurassic World. It has recently been announced that Ty Simpkins has been added to the cast list for the Avengers 4 movie. He will reprise the role of Harley Keener which he played in 'Iron Man 3′. There is uncertainty as to how large this role will be and what the character will add to the new movie. Here are five things you might not know about Ty Simpkins.
1. He is an Award Winner
Despite his age, Ty Simpkins has already made waves in the film industry and has been nominated for four awards; one for 'Iron Man 3′ and three for 'Jurassic World'. In 2015, he won the Saturn Award for Best Performance by a Younger Actor in 'Jurassic World'.
2. He is the Voice in Three Video Games
Although he is best-known for his work onscreen, he has also provided a voice for three video games. He was the voice of Gray Mitchell in two video games that were released in 2015; 'Lego Jurassic World' and 'Lego Dimensions'. He then provided the voice of Harley Kenner in the 2016 video game 'Lego Marvel's Avengers'.
3. His First Film Was 'War of the Worlds'
Ty Simpkins' first feature film was 'War of the Worlds'. He appeared as a 3-year-old boy in this 2005 science-fiction thriller movie. The movie was directed by Steven Spielberg and written by David Koepp and Josh Friedman. It is based on a novel with the same title by H.G. Wells. 'War of the Worlds' starred Tom Cruise, Dakota Fanning, Justin Chatwin, Miranda Otto, and Tim Robbins. Just a year later, Simpkins appeared in 'Little Children'; a drama film directed by Todd Field. He played Aaron Adamson in this film that starred Kate Winslet, Jennifer Connelly. Patrick Wilson, and Jackie Earle Haley.
4. His Sister is the Actress Ryan Simpkins
Ty Simpkins comes from a talented actress as his sister is the actress Ryan Simpkins. Her first film was the 2006 movie 'Sherrybaby'. Ty and Ryan have appeared in two films together; 'Pride and Glory' and 'Revolutionary Road'. Ryan played the lead role of Lizzy Muldoun in 'Jeremy Fink and the Meaning of Life' and is also well-known for her role in 'A Single Man'. In 2017, she played Aubrey in 'Bringsby Bear' and Alex in 'The House'.
5. He Was in 'Guiding Light'
In addition to having many roles in films, Ty Simpkins has also worked in television. One of his biggest television roles was Jude Cooper Bauer in 'Guiding Light' He appeared in 47 episodes of this television series between 2001 and 2005. 'Guiding Light' is an American soap opera that has made it into the Guinness World Records as the longest-running drama on television as it was first aired on CBS in 1952. It was aired for the last time on October 5, 2009.