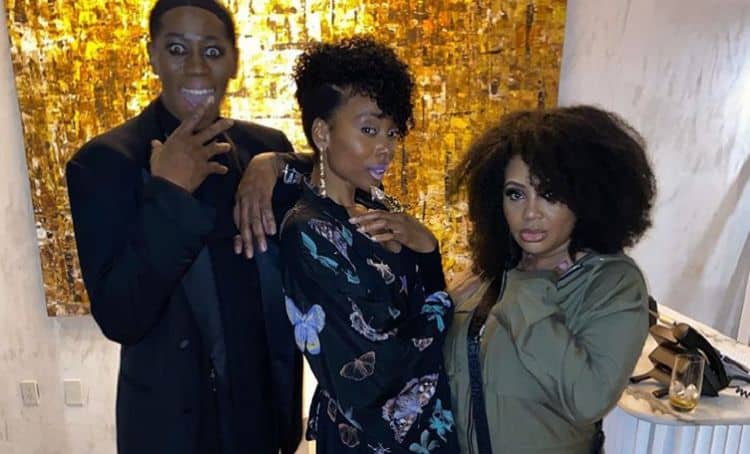 Erica Ash is an actress, model, and comedian who was born in Florida on September 19, 1977. She is best-known for being a cast member of both 'The Big Gay Sketch Show' and 'MadTV'. She also played the regular role of Bridgette Hart on the series 'Real Husbands of Hollywood'. Recently, it was announced that Erica Ash will be joining the cast of BET's new straight-to-TV legal drama. This follows her recent starring role in Starz's 'Survivor's Remorse', which ran for four seasons. Her new role in the legal drama is currently planned for a ten-episode run and is about a legal aid office in New York. Ash will play the lead role of Gwen Sullivan, an opinionated attorney. Here are five more things you didn't know about Erica Ash.
1. She Has Been a Voice in Three Video Games
Although she is best-known for her acting roles, Erica Ash has also lent her voice to three video games. 'Shenmue II' was released in 2001 and Ash provided a range of additional voices. In the same year, she provided the voice of a Singer in 'DDRMAX Dance Dance Revolution 6th Mix'. In 2003, she was the voice of Nagi Kirishima in 'Bloody Roar 4′.
2. She Can Do Amazing Impressions
Erica Ash was one of the cast members in season 14 of 'MadTV'. The role she played on this was Cerise Muhammad. She also did many impressions during the season as she is a talented impressionist. These included impressions of Michelle Obama, Naomi Campbell, Raven-Symone, Whoopi Goldberg, Lisa Leslie, and Mo'Nique.
3. She Intended to Become a Doctor
Entertainment was not Erica Ash's first career choice as she had intended to become a doctor. She attended Emory University and graduated with a degree in pre-med. She had then intended to study at medical school. However, she took a trip to Japan and got work as a backing singer and a model. It was at this point that Ash decided she would pursue a career in entertainment. She did already have some training as a performer as she had attended a performing arts school in Decatur, Georgia, as a teenager.
4. She Was in 'Scary Movie 5′
One of Erica Ash's movie credits is for her role in 'Scary Movie 5′ in which she played the role of Kendra Brooks. This horror comedy movie was directed by Malcolm D. Lee and written by Pat Proft and David Zucker. It also starred Ashley Tisdale, Simon Rex, Heather Locklear, Charlie Sheen, and Lindsay Lohan. It was released on April 12, 2013, and grossed $78.4 million at the worldwide box office from a budget of $20 million.
5. She Took Part in 'Hell's Kitchen'
Erica Ash once appeared on Hell's Kitchen. However, she was not one of the contestants on the reality cooking competition. In 2016, she appeared as a dining room guest in one episode of season 15 of the show. The winner of this season was Ariel Malone and her prize was to work as the head chef at BLT Steak at Bally's Las Vegas.